I haven't worked on the client/agency side of PR now for almost four years. But, when I was, I was typically one of a handful (and in a few cases the ONLY) guy on my PR team.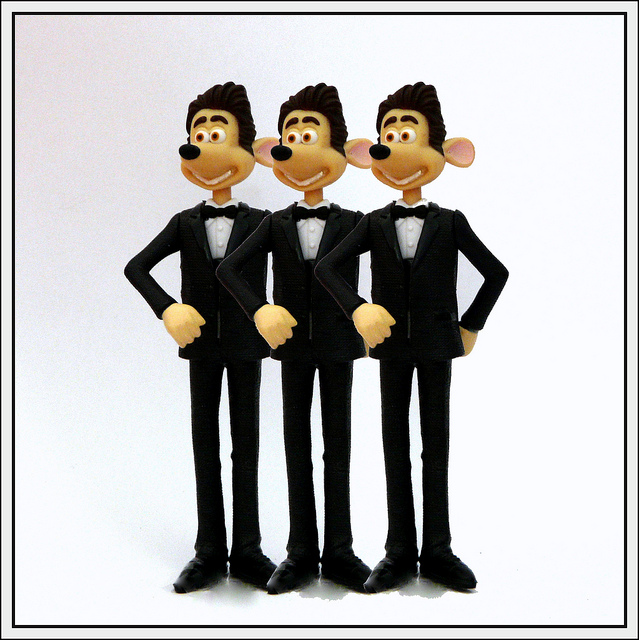 I'm hardly alone. According to studies, nearly 85 percent of our industry is comprised of women.
85 percent.
And among PRSA members, 73 percent are female.
Now, women will be quick to argue that men hold many leadership positions in PR, so the fact that they dominate in terms of sheer numbers means nothing.
However, when I look around the agencies here in the Twin Cities, I simply don't see that. Beehive PR–run by the uber-smart Lisa Hannum. Weber Shandwick–Sara Gavin and a number of senior women leaders. Padilla Speer Beardsley–Lynn Casey, of course. And, there are a number of great corporate women PR leaders–Kelly Groehler at Best Buy, Gail Liebl at Travelers, and Gabby Nelson at Sleep Number (client) just to name a few.
Anyway, I'm not here to debate that topic–but I do continue to wonder why so few men go into PR at an early age?
I would suggest a few theories:
More money in other professions
Unlike many women (sorry, blanket statement), more men are driven by money (and power). And PR simply doesn't provide that like other industries do (I'm thinking of professional services like accounting and legal, and the medical profession). Men are simply following the money.
It's not a "manly" profession
Guys see how PR is portrayed in the media. They see the movies that show women working in PR. It has a reputation now as an industry that's mostly made up of women. Over time, that has a tendency to feed itself. I think there's a certain stigma attached to PR–and that drives men away.
They don't understand PR
PR isn't one of those professions everyone understands. And, when you're choosing a major, that's a big deal. Accounting, law, engineering, financial services. These are industries that, on the surface, are easier to understand. Therefore, more men are seeking them out.
There's a generational issue at play
Sons grow up watching their fathers. Many fathers work in industries like financial services, engineering, construction and the like. Those sons grow up watching their fathers, emulating them. And, in turn, they end up going into those same professions. How many 50-year-olds do you know who have daughters in the PR field? I know a number–mostly moms and daughters. Case in point.
What do you think? Why are so few men going into PR today?
Note: Photo courtesy of Judy via FlickR Creative Commons.