Of course, I know the answer.
I know the answer because I'm one of the people who hate Excel. It is the bane of my existence. But, it's something I need to know (and, I need to know it better), as I work with many Fortune 500 clients, and in that world, Excel and Powerpoint rule. And by rule, I mean R-U-L-E.
Many PR people hate Excel because it's all about process. And, deep down, it's about analysis.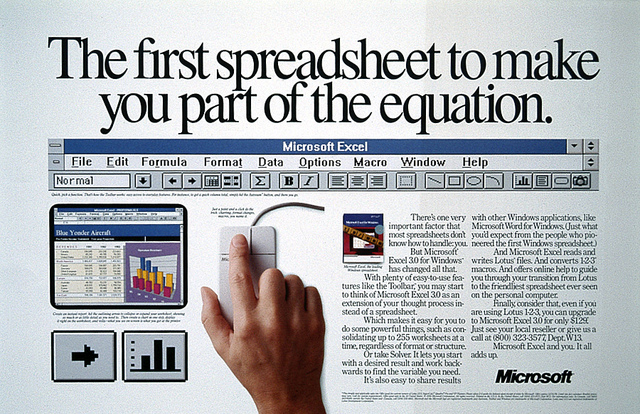 And those are skills many PR people lack–and, don't care that they lack. More importantly, those are skills PR people never learned–in school, or on their own.
But, those process and analytic skills are becoming more important all the time.
And it's high time our academic institutions caught up.
I was discussing this very topic with a couple of professor friends last week. Here's the crux of what's happening.
Academia thinks liberal arts degrees prepare students for the real world. It's about theories, concepts and well, liberal arts (and they're right–it is, to a large extent).
The business world thinks students should graduate ready to hit the ground running, with some training (I may be speaking out of school here, as I don't hire individuals, so I really have no basis here–just speculating based on what I see/hear).
Academia, despite what they may say, doesn't care as much about preparing kids for the business world. If they did, wouldn't there be classes in PR programs for video production, Facebook advertising management and Powerpoint development? Aren't those some of the skills that employers need from young talent?
This is the same issue as back when I graduated almost 20 years ago. Back then, the internet was shiny and brand new. But, the conundrum was the same. Don't get me wrong. I got a great education. I love my university (Winona State). I sit on the Alumni Board. But, what my school didn't prepare me for was much of the technical (and somewhat important) parts of jobs I was applying for. At the time, that meant experience with programs like Quark and Photoshop. Those were discussed at a very high level in class–but we never dove in deep. But those were the skills employers were looking for. So, I taught myself.
Is that what we're expecting kids to do now? Teach themselves digital strategy? Teach themselves how to edit video? Teach themselves how to run a native advertising campaign?
Because those are just some of the things employers are asking these kids to do today.
Is academia failing the future of our profession?
I know that sounds a little inflammatory, but I'm really just hoping to spark a discussion.
What do you think?