The Business Journal has its long-time 40 Under 40 "competition."
And now, Pollen has its 50 Over 50.
As usual, the Gen Xers are COMPLETELY over-looked.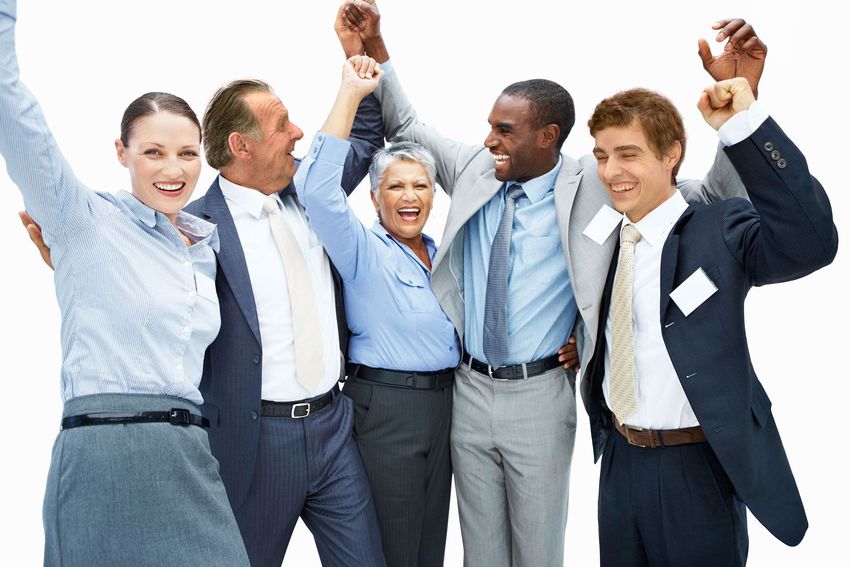 Figures, too. We've been overlooked for years. And yeah, I'm going to play the victim card. And yeah, I'm going to complain about it. And yeah, it's a little tongue-in-cheek 🙂
So, since ever other age group in existence has its own awards, I figured, it's high time we have one for us 35-49 year-olds. You know, the people holding the PR world together! (OK, hold on now, you read the "tongue-in-cheek comment above, right?)
In all seriousness, I kinda get why all these lists overlook us Xers. Younger workers often feel overlooked and underpaid. Older workers have already "made it" and don't need (and in many cases, don't want) the spotlight. Meanwhile, the 35-49 year-olds are in the prime of their professional lives. These are the folks who are heading up teams and departments. They're in their prime earning years. Maybe they don't need recognition–they have everything else!
But, I would beg to differ. There are a whole lot of people in that 35-49 age group that go (and have gone) wildly unnoticed over the last 15-20 years of their working lives. And, it's time to give them a little spotlight.
So, I give you the first-ever Talking Points 39-between-35-and-49 (use hash tag #39between35and49! And before you fire off 30 questions, no, this is not a scientific process. And yes, I am playing favorites (if you count "favorites" as people I know who I believe are smart, hard-working and fun to work with). So, just keep your questions to yourself and enjoy the list!
Anna Lovely, senior communications director, Cargill
Full disclosure: Anna is a (relatively) new client. Another disclosure: I've been a fan for a long time. No brainer on a list like this. Also: She's a previous PRSA president.
Susan Roeder, director of public affairs, Andersen
Another #client. What I love about Susan isn't how smart she is when it comes to navigating the world of corporate communications within a large org the size of Andersen (because she's great at that). It's how wonderful she is as a person. Any one of us would be lucky to work for Susan Roeder.
Kevin Hunt, manager of content and channels, General Mills
Co-host of the Talking Points Podcast, sure. But, Kevin is on this list because of his role at Mills where he's one of the most senior folks on staff in the world of social.
Jamie Plesser, director-interactive marketing strategy & execution, Allianz
I've worked with Jamie for three years now–the first two as colleagues on the MIMA board, and the last year as a member of his MIMA programming committee. I'm assuming what I see at MIMA translates into his day job. And if that's right, Allianz is lucky to have him.
Melanie Boulay Becker, owner, Boulay Becker Communications
Fellow solo and someone who's been doing it a lot longer than I have. Melanie is one of those people who quietly goes about her business and flies well under the radar. She's a former PRSA board member and has run a thriving solo PR business now for 14 years. I'm even willing to put her on this list DESPITE the fact that she's a Bucky grad!
Stephanie Moncada, communications leader, Thermo King
Another client (sorry–I can't help it if all my clients are awesome! ;). After seven years at Weber Shandwick, Stephanie has spent the last 10 working in the B2B world. First with BAE Systems and now with Thermo King. She has the skill set and demeanor to excel in the B2B world.
Nathan Eide, director, Test & Learn, FRWD
I got to know Nathan a bit better during my time on the MIMA board (when he was serving as president). Always appreciated his pragmatic approach. And, even though I know he hates lists like this, I also know Nathan is exactly the kind of guy who never shows up on lists because he's busy out there actually DOING THE WORK!
Natalie Bushaw, director-public relations, Life Time Fitness
I've known Natalie for 20+ years. She's a college friend. And, I'll just say this: Natalie is one of the most amazing people you'll ever meet. From her generosity to her spirit to the way she manages her work and life and volunteering. Utterly amazing.
Matt Kucharski, executive vice president, PadillaCRT
EVP at one of the biggest agencies in town. Adjunct prof at the University of Minnesota for 15 years. Board member–Minnesota High Tech Association. I could go on, but I'm not sure I have room in this post for all the titles, jobs and roles Matt has filled in this 20+ years in the business.
Kiersten Schroeder, vice president, broadhead
Another former client, Kiersten is everything an agency exec should be. Thoughtful. Strategic. Empowering. Had a blast working with Kiersten and her team for the better part of a year. Looking forward to the next time our paths cross.
Nicki Gibbs, senior vice president, Beehive
One of the best former bosses ever. And probably one of my former colleagues I learned the most from in the shortest amount of time.
Molly Snyder, director-communications, Target
Have never worked with Molly directly (unless you count her blogger days when I worked with her as part of a client campaign), but Molly is one of those people I've always admired from afar. And, goes without saying, she has one of the more high-profile PR jobs in town.
Jeff Shelman, senior director-external communications, Best Buy
No, I'm not putting Jeff on the list because of his golf prowess (although, his golf prowess is substantial). I'm putting him on the list because I have yet to see someone make the media-to-PR transition better than Jeff. Seven years after leaving the Strib, Jeff has really made a name for himself in the PR industry taking on one of the more senior-level positions in the Best Buy PR department.
Dory Anderson, partner, Lemke Anderson
Dory and I share a client (Andersen), so I've had the good fortune to get to know her a bit better over the last year or so. And, from what I can tell, she's exactly the kind of person you want running a small agency devoted to clients like Andersen Windows & Doors.
Betsy Andersen, professor, University of Minnesota
Betsy has been educating the next wave of PR pros here in Minneapolis for the better part of a decade. She now has former students who are ascending to leadership roles with large agencies and companies across town (too many to mention, really). I can't imagine what that must feel like–to know that you've shaped the minds and careers of so many successful people. Amazing.
Jill Gutterman, consultant, Adobe
I only worked with Jill for a quick cup of coffee on the MIMA board, but was instantly impressed with her perspective, demeanor and ability to direct and help shape the vision of an organization. Probably no surprise then that her list of former employers includes 3M, Optum and Rasmussen College. Another person I would jump at the chance to work with/for.
Brian Bellmont, Jen Bellmont & Shelli Lissick, Bellmont Partners
These three make up the triangle of authority (I just like to use that phrase!) at Bellmont Partners–an agency here in Minneapolis that's grown leaps and bounds over the last few years. And while they've won numerous awards recently for their hard work, they've flown under the Gen X radar for years.
Scott Broberg, senior vice president, Fast Horse
One of the driving forces behind the success at Fast Horse? Gotta be Scott Broberg. He's been there since the beginning and as far as I can tell from where I sit, he's been instrumental to its growth. And, to be honest, I'd love a chance to work with him some day.
Aaron Pearson, executive vice president, Creation
Aaron's one of those guys who's been around forever doing good work behind the scenes. Now, he's leading a new agency brand named "Creation." I'm no HR expert, but I don't think you give fancy titles and huge roles like that to just anyone.
Ryan Arnholt, director-content marketing, Optum
Current MIMA president, I got to know Ryan better during my time on the MIMA board of directors the last two years. Yet another Gen Xer who flies well under the radar–and most likely the funniest person on this list.
Gabby Nelson, director-global communications, Cargill
A former client, I've always been impressed at how Gabby can "manage a room"–specifically, how she can manage difficult executive personalities. At the level Gabby has been operating for the last 10 years, that's an absolutely essential skill. Definitely another one of those people who just goes to work, does her job and doesn't ask for a lot of recognition in return.
Amy Lewis, president, Renown Marketing
Amy has been a solo for 16 years now–longer than all but a handful of other solos (at least the ones I know) in the Twin Cities. That says an awful lot about her: 1) Success as a solo counselor, 2) Staying power in an ever-changing landscape, and 3) Relationships across the board. Definitely one of the solos I look up to.
Dave Folkens, senior vice president, Risdall PR
I've known Dave now for at least 10 years. And, in those 10 years it's been fun to see him grow and take on new challenges (like leading an entire PR agency!). He's also been a big PRSA supporter over the years, going back to 2006 when I worked on the programming committee with him.
Joel Swanson, founder, Swanson Strategic Communications
Most recently the former president of MN PRSA and leader of Risdall PR, Joel has been a fixture in the local PR community for years. He's also one of the lucky winners of the prestigious Donald G. Padilla Distinguished Practitioner Award (is "distinguished" code for old? I'll let you decide :).
Rose McKinney, founder, Pineapple RM
One of my early mentors, Rose has always been someone I've looked up to and admired (and I'm not alone). In addition to helping found two PR firms in recent years, she's also a PRSA Fellow (no small task), a former MN PRSA president and a long-time adjunct prof at Metropolitan State University.
Branden Happel, senior manager-PR/marketing communications, The Toro Company
Recent client, I've gotten to know Branden much better the last year via our corporate communicator mastermind group I run. And, I've discovered our interests (golf) and approaches align in many different ways. People like Branden get to where they are by doing great work, sure, but by also knowing how to navigate the processes, politics and relationships within an organization the size of Toro.
Bryan Vincent, director-digital communications/social media, United Health Group
Another friend who served on the MIMA board with me (and still is, leading MIMA Summit again this year!). One thing I've really learned to appreciate about Bryan over the years is his level-headed, even-keeled approach to pretty much everything (save Green Bay Packer football–don't get him started). That mentality most certainly has come in handy at UHG where I'm sure process and diplomacy rule the day.
Anne Hendricks, senior manager-communications, Target
Had the pleasure of working with Anne at Fairview years ago. And, I served with her (briefly) on the PRSA board of directors. In both cases, I walked away a better person and counselor for it. Target is lucky to have her now.
Anna Lewicki Long, communications director, Department of Veteran Affairs
Anna is another long-time PRSA friend and another person I very much see eye-to-eye with on many issues in our industry. What I think is amazing about Anna is her ability to juggle: 1) A full-time job, 2) A family–two kids/husband, and 3) Serving as a member of the National Guard. She also somehow found time to volunteer for PRSA all those year and recently served as its president.
David Erickson, vice president of online marketing, Karwoski & Courage
Dave's been podcasting and blogging more than just about anyone in the Twin Cities. And, he's been putting his skills to good use for Tunheim, New School Communications, and now Karwoski & Courage for the better part of the last 20 years.
Curtis Smith, director of marketing and sales enablement, The Nerdery
Curtis is one of those guys almost everyone in town over the age of 30 here in Minneapolis knows. That's because: 1) He's a smart, fun guy to work with, 2) He's worked with a number of the larger agencies in town, and 3) He's been a pretty connected guy for a long time.
Brooke Worden, senior vice president, Weber Shandwick
Brooke was one of the first people I met when I joined PRSA almost 15 years ago. We co-chaired our first committee together. We (essentially) joined the board together. But, that's probably where the comparisons end. Brooke is far more successful than I will ever be–serving as SVP of Weber's financial services practices here in Minneapolis. And, I've never heard anyone say a bad word about her. And even though I haven't seen or talked to Brooke for years, I can tell you this: Brooke's the kind of leader most of us want to be.
Patrick Schaber, senior director-marketing, Intertech
Another former client. Another smart guy. So smart, MIMA decided to take him on its board of directors late last year. And, I'm glad they did. They're a better organization for it.
Blois Olson, principal, Fluence Media
Since I've known (or known *about* Blois), he's always been a mover-and-shaker. Started his own agency in his mid-20s, and recently reinvented himself again as the founder of Fluence Media and Morning Take (part e-newsletter, part podcast/radio show). I wouldn't say Blois "flies under the radar", but I also don't think he gets the spotlight enough either.
Mike Zipko, owner-Zipko Strategy
Mike may be THE most connected PR counselor in St. Paul. In fact, I'm just going to go ahead and give him that label. An alum of Goff Public and a one-time advisor to Norm Coleman, Mike is doing his own thing these days. And, from what I hear, realizing pretty darn good results.
Jennifer Kane, principal-Kane Consulting
From what I remember, Jen doesn't love lists like this. But I'll be damned if I'm not going to put the best speaker in the Minneapolis/St. Paul area (bare NONE) on this list. Plus, she's been at the solo thing now for 15+ years. Must be doing something right.
Missy Berggren Voronyak, group director, WCG
Have to include my partner-in-crime who helped me start the MN Blogger Conference all those years back! She's also a former client. Nowadays, she's playing a lead role in social over at WCG working with companies like Medtronic, Pfizer and Harley-Davidson.