When it comes to holidays and social, well, brands haven't exactly traditionally wowed fans and customers.
When I think of branded experiences and holiday promos, I think of this: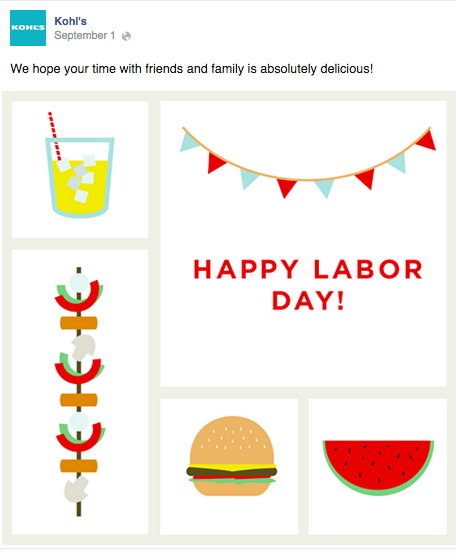 So, when I heard Target was creating a virtual trick-or-treating experience on Instagram earlier this week, I was automatically skeptical.
Man, I couldn't have been more wrong.
Target's virtual trick-or-treating experience on Instagram is a stroke of genius. Essentially what they're doing is using Instagram as a virtual idea-starter for parents and others around Halloween goodies and DIY crafts (two areas of "interest" for a giant retailer like Target, who just happens to sell all of the items that go into said goodies and DIY crafts).
Here's what Target's Instagram account looks like on the Web: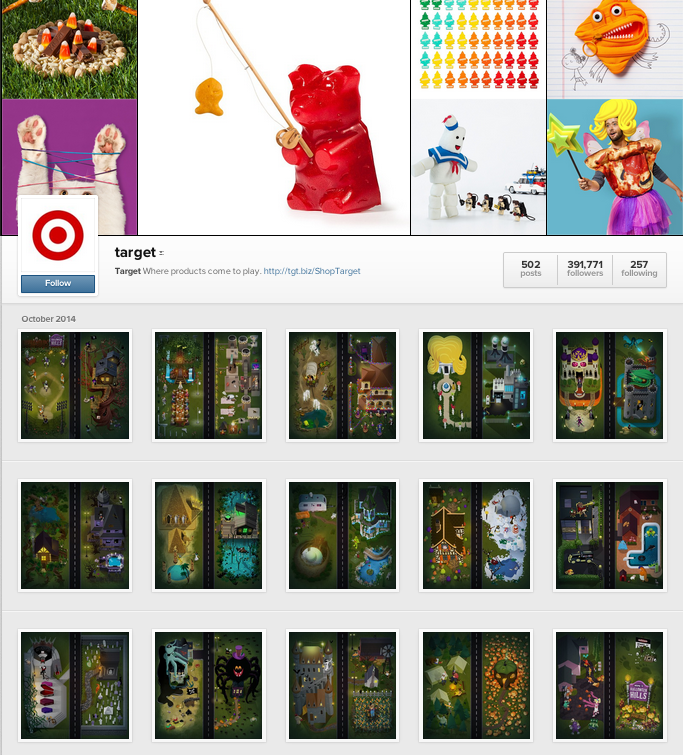 On your phone, here's what one of the Halloween trick-or-treat images looks like: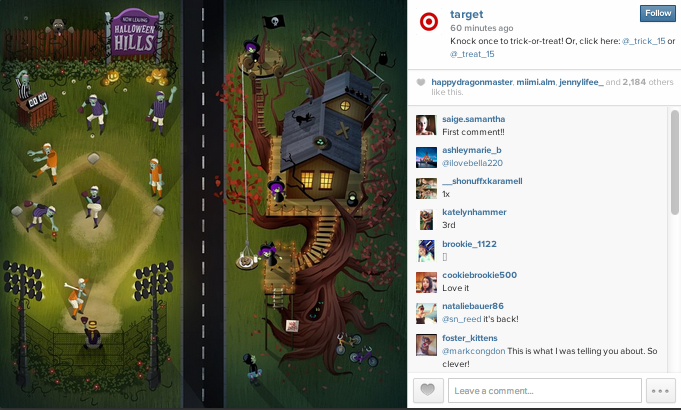 If you click on the @_trick_15 link in this post, you are directed to this DIY craft idea:
Then, you would click on each image below to get a step-by-step breakdown on how to create this craft: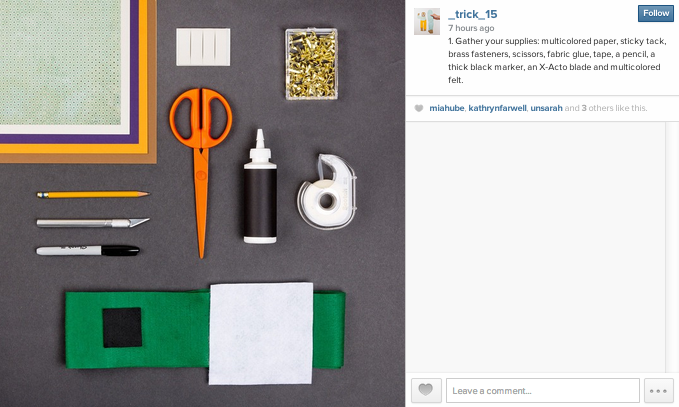 If you click on @_treat_15 you would get the following image: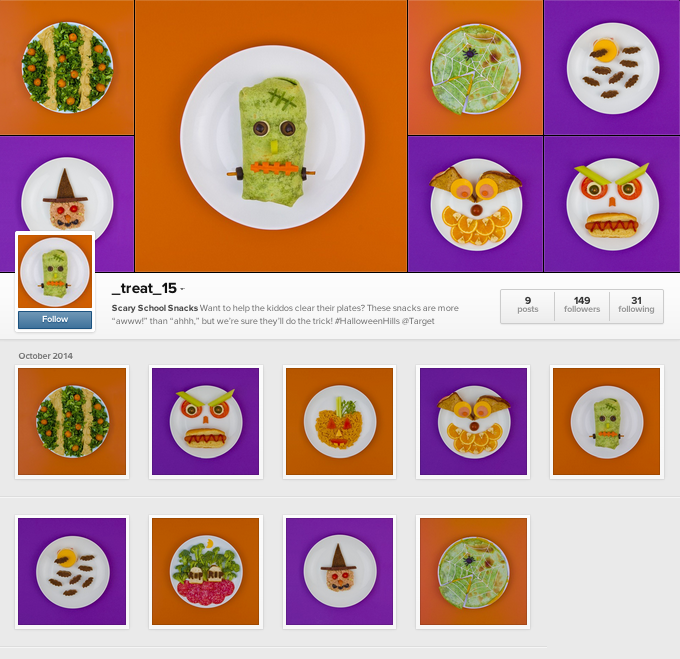 Each of those images then features a spooky treat, which of course can be made using ingredients and food found at your local Target store.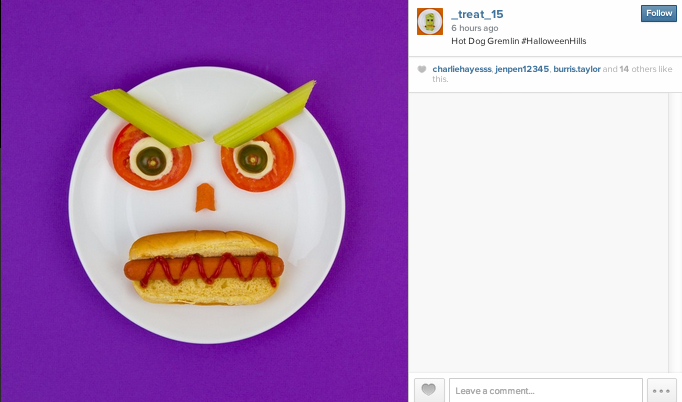 There's a lot to like about this execution, like I said up top. Here's what I found interesting:
There goes Target again pushing the digital marketing envelope
They've done it before (using Jeff Jones LinkedIn profile to share corporate messages, for example), and they're doing it again. Taking calculated risks and pushing the digital marketing envelope when it comes to communicating and marketing to customers via social channels. This really isn't all that risky, but it's radically different than most holiday-based executions we see from brands via social these days. Kudos, Target.
Just one (creative) part of a much larger campaign
This Instagram execution is just one part of Target's overall Halloween marketing campaign which focuses on fun, "fright" and being economical. And, according to this AdAge article, DIY is a theme Target sees throughout Oct. leading up to Halloween–why not capitalize on that trend in a different kinds of way?
Halloween idea generator for Moms
Moms are a key demo for Target (alert the media, I know). And Moms are a crafty bunch. They're also always looking for ideas to have fun with their kids during Halloween (I should know, my wife and I face this same challenge each year). What a great, fun way for Target to give parents (Moms) exactly that on a platform where they may not be expecting it. Like Dustee Jenkins, VP of PR and social media at Target said, "We really wanted to think outside of the box for Halloween and come up with something that would surprise and excite our guests at the same time."
Content that's useful
One area where brands continue to struggle is coming up with content that's USEFUL for consumers. We just saw a study from Edelman released this week about the value trade-off between brands and consumers–and how consumers feel they're getting the short end of that stick. Then, here comes Target creating content like this that's inherently useful as parents and others seek creative ideas to celebrate Halloween.