For some reason (read: my wife), I got sucked into the annual Barbara Walters special featuring the most fascinating people of 2011 a couple weeks back. Some of the folks on her list I did actually find fascinating (Simon Cowell, for example). Others, not so much (the Kardashians–are you kidding me? Aren't they the OPPOSITE of fascinating?).
But, the show got me thinking about our own industry (PR/digital marketing) and the people I find fascinating as we head into 2012. So, allow me to put on my Barbara Walter guise for a moment. I give you the 13 most fascinating people (in digital PR/marketing) in 2012 (in my opinion).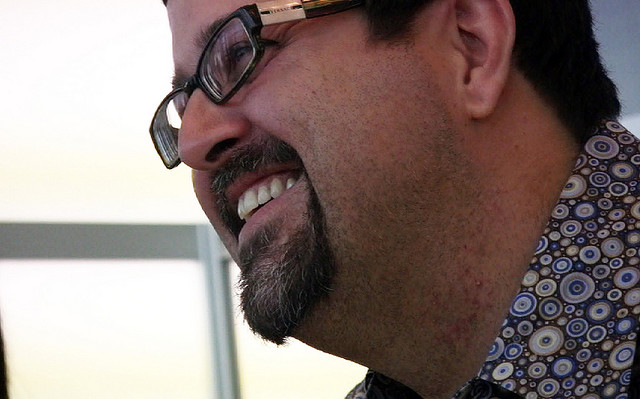 The Social Media Club co-founder made a big jump in 2011 when he accepted a job at Deloittle Consulting in the firm's social business unit. Interesting job–and it might signal a shift in firms other than those in the creative industry (Edelman, for example) trying to make headway into the social business arena.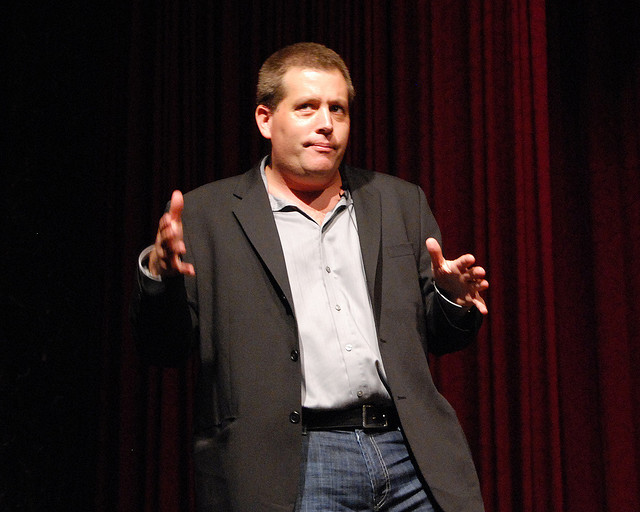 The HARO founder sold HARO in 2012 to Vocus, but worked to hold true to his promise not to change the heart of the popular platform.  He also got married toward the tail-end of 2011–always a big life-changing moment. So, what will this mean for the serial entrepeneur in 2012? Not sure, but I know it will be interesting.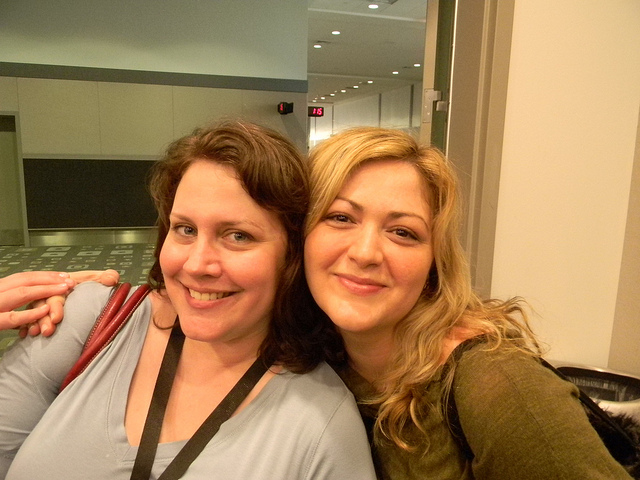 With 16 years as a solo PR counselor, Kellye (at left above) certainly has the chops to blog about the solo lifestyle. But, she took that a big step forward in 2011 when she launched the "Pro Membership"–content only available to "Solo" members (read: paid content). It's an interesting concept, and with such an engaged solo community nationwide (check out the weekly #solopr chat for more), I'm curious to see where this heads in 2012.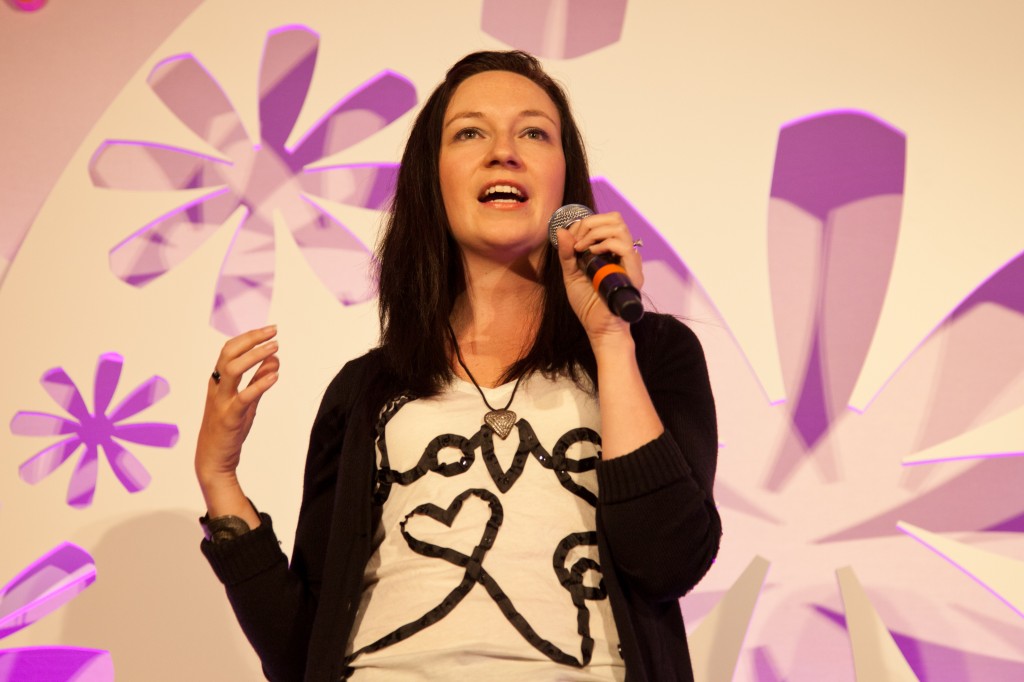 Let's see. In the last two years Heather has: 1) Started a very successful digital PR business in Geben Communication, 2) led the popular #pr20chat, 3) Spoken at numerous conferences and events across the country, 4) live blogged a trip to Haiti after the earthquakes of 2010. I've even featured her as "Rock Star" in a previous post. I'll stop there. Point is, in the last two years, this woman has bit off a whole heckuva lot. So I'm eager to see what she takes on in the year ahead.
Matt Dickman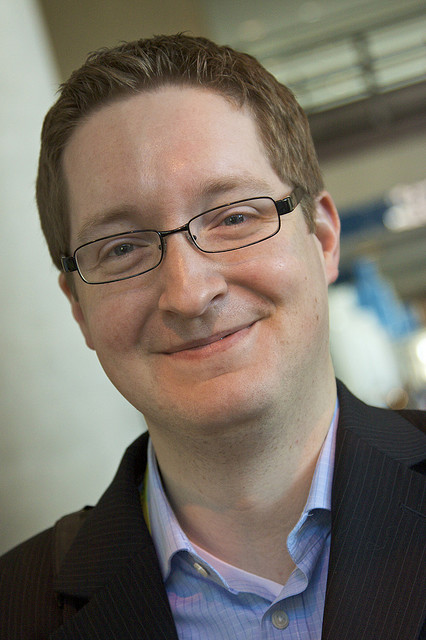 The former Fleishman-Hillard senior vice president made a big jump to rival agency, Weber Shandwick this year. Sure, there's always agency movement, but this seems like a pretty big move. And, he's playing a key role for the firm's "Social Business Innovation" group. I've never met Matt, but I've followed his blog off and on for years–seems like a very smart guy. And, as he teams up with people like Greg Swan, Scott Meis and Stephanie Agresta at Shandwick, I'm interested to see where they can take Shandwick when it comes to "social business."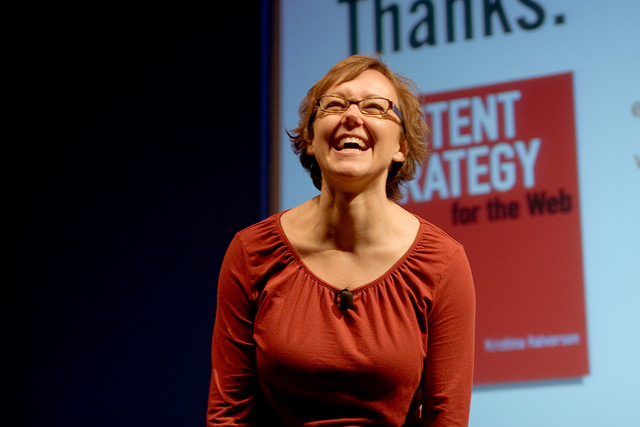 I know, some of you are saying it right now. Kristina doesn't work in PR/marketing–she works in content strategy. But, without content, where are we as marketers and PR counselors in today's world? She's in! In all seriousness, Kristina's fascinating to me for many, many reasons. She's running what appears to be a gangbusters business in Brain Traffic here in the Twin Cities. She just put on one of the more success conferences (not just content strategy conferences) in the Twin Cities last year in ConFab. And, well, she's just damn funny. I mean, I don't know Kristina (need to change that, by the way), but if you follow her on Twitter you can get a taste for the snarkiness. And, I'm gleaning all this from merely what I see online. I'm sure there's much more depth to her in person 😉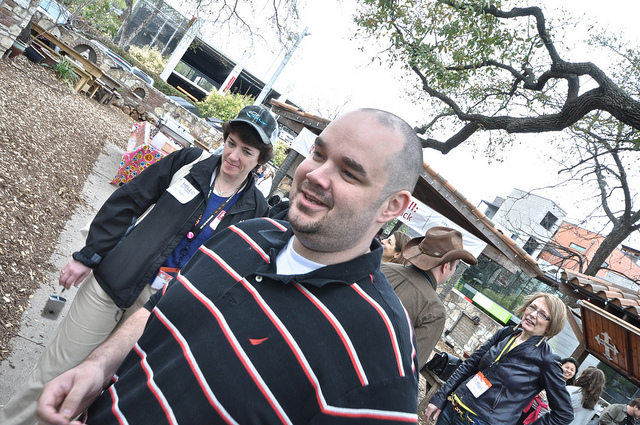 WGC. Olgilvy. Edelman. Sounds like A-list agency list right? It's also a list of agencies Chuck has worked for in the last three years. And, in that span he's also went from a manager of research and online reputation at Dix & Eaton (a mid-sized firm in Cleveland) to vice president of analytics at Edelman, one of the most respected agencies in our industry. I think he's done OK for himself the last few years. But, what makes Chuck more intriguing to me is his focus: Digital analytics. Go ahead–count the number of people you know that focus on this area? You can't come up with more than 5, can you? Most can't come up with 3. Chuck's a thought leader in an area that has few–and an area that needs more. So, I'm especially interested to see how 2012 pans out for him.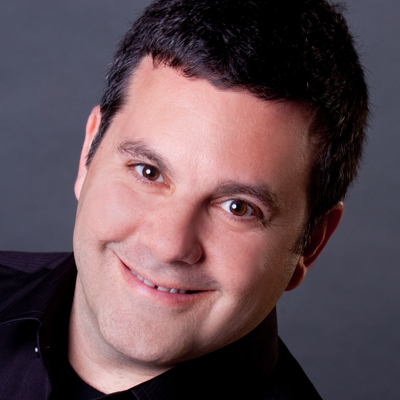 I've been a fan of Jeff's work for a while, as one of the founders and bloggers at B2B Social Media (an area I also have a lot of interest in). But, it's Jeff's recent move to Randian6 as a social strategist and decision to publish his first book (The B2B Social Media Book with co-author Kipp Bodnar) that puts him on this list. 2012 proves to be an exciting one for Jeff.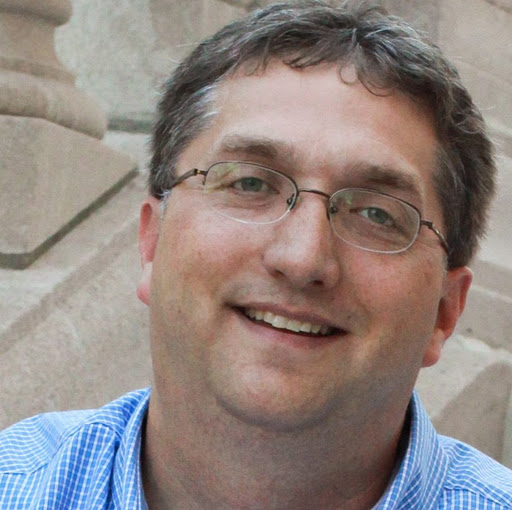 Kevin's an interesting guy. After starting his career on the news side (including 9 years at local outlet, KSTP-TV), Kevin is now working on the social team at General Mills–a pretty interesting job in its own right. His primary job at GM? Content creation for the company blog (A Taste of General Mills) and a host of other social work including measurement and online engagement. And, did I mention he plays a key role for one of the largest Fortune 500 companies in my hometown? Enough to get my attention for 2012.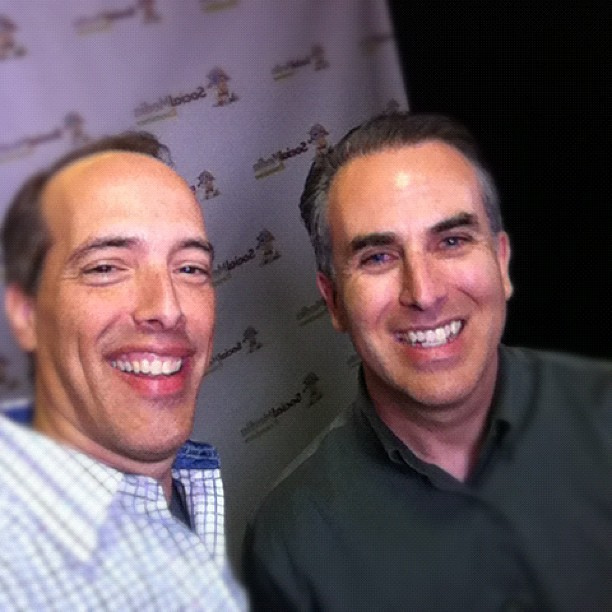 In 2009, Michael (the guy on the right above) started Social Media Examiner. Two years later, it's one of the predominant blogs and online publications in our industry with more than 450,000 readers each month. But, the truth is Michael had to reinvent himself a number of years back. He's went from the king-of-white-papers (at least in southern California) to the publisher of one of the most well-read sites in our industry. Quite the change. And, having heard his story first-hand at BlogWorld this past fall, I'm even more interested to see what's next for Mr. Stelzner.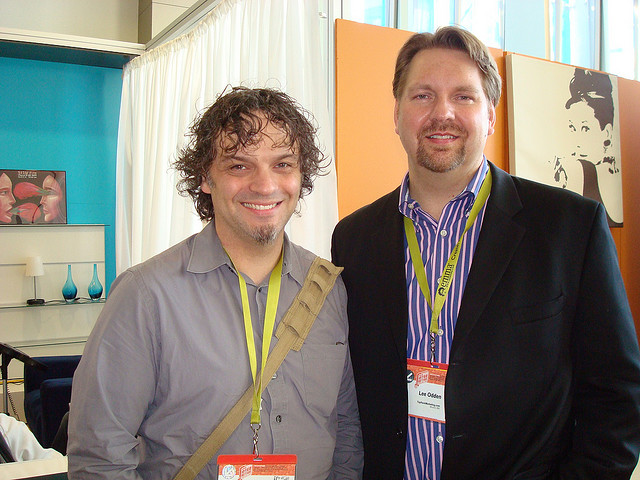 There's a few reasons Tac's (the fella at left above with Minnesota's own Lee Odden) intriguing to me. First, I've been a fan of his blog for a while now (New Comm Biz). Second, he recently (last summer) took a job heading up Waggener Edstrom's digital strategies group in London. And lastly, he's a true geek (and I'm really not). I admire the geeks of the world. Why? To me, if you're a geek, it means you're inherently inquisitive. And that means, you're asking a lot of questions. And that means you're challenging common perceptions. And that basically means I like how you think. Intriguing–at least to me (and someone I'd like to meet, selfishly).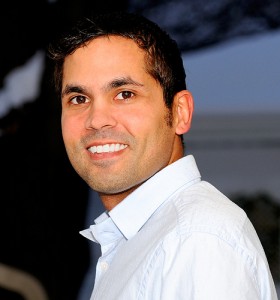 I've long thought Adam was one of the more interesting people on the Twitters. He's constantly challenging the status quo–and I love folks who constantly go against the grain. Then, take a peek at his resume. 14 years with companies like Fallon. Leo Burnett. Con Agra. And now, Walgreens. And that's no small job. With more than 8,000 locations across the U.S., Walgreens is our nation's largest drug store. It's a huge company. It deals with all sorts of issues and challenges. And Adam's the leading social voice for the organization. Quite the challenge, but I'm guessing he might be up to the task. Should be interesting to watch this year.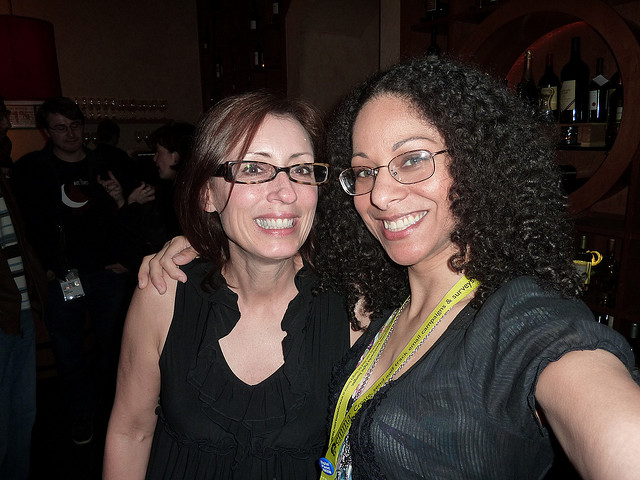 Shelly Kramer (at left above with Adria Richards) is the kind of woman who will get in your face. Put up a fight. Challenge you. And then the next moment, she'll go out of her way to help you out. At least that's been my (minimal) experience with her. And, despite how I've responded and interacted with Shelly publicly, that's what I really like about her. Oh, also her Twitter bio ("Luv Milk Duds+Beer"). Oh, and also she's been a entrepeneur for most (if not all) of her professional career–so, I could probably learn a thing or two from her, too. But mostly, I just find her kinda interesting for no concrete reason. Gotta get down to a Jayhawks game this year so I can finally her (hope she's not a K-State fan).
Who's fascinating to you as you look at 2012?
Note: Photos courtesy of jdlasica, CC Chapman, Steve Garfield, Mack Collier, Joshua Kulpa, TopRank Marketing, Ben Spark, Adria Richards and Geoff Livingston via FlickR Creative Commons.