On Wednesday, we held the first-ever Talking Points Speaker Series event on the University of Minnesota campus. Our topic? The social media skills gap. Our speakers? Alex Tan, director of digital and social at Golin and Matt Rozen, director of social at Adobe (see below–Alex at left, Matt at right).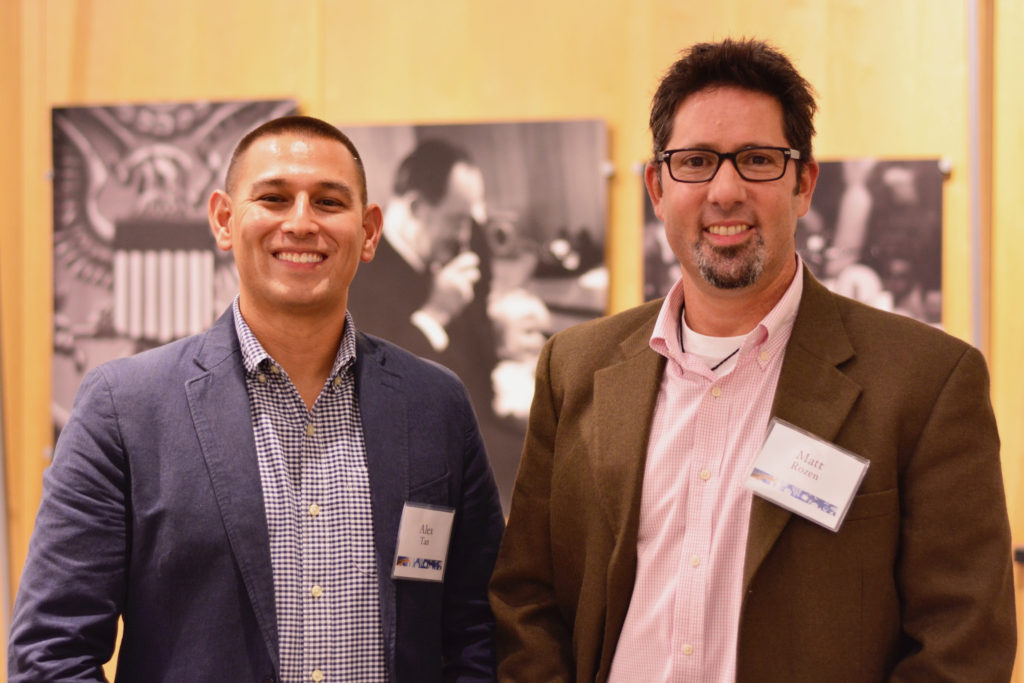 We had a nearly sold-out audience and a great discussion around a topic that seems to be on many people's minds lately.
Instead of rehashing the entire event (sorry–you should have signed up!), I thought I'd highlight the three key takeaways I walked away with and how I think they might impact you and your organization.
1: The social media unicorn DOES exist–and Matt Rozen is looking for them!
In our pre-event survey, we asked attendees what they wanted to learn at this event. More than one person was curious about the following: "What's a realistic skill set to ask for when hiring a social media specialist or manager?" It's not a surprising question. After all, just look at social media job descriptions. They really run the gamut. Many companies/agencies simply have little context on what is appropriate to ask for in a candidate. And, for years, there's been the whole "social media unicorn" discussion. In essence: Can I find the person who provides all the skills I'm looking for (content, community, analytics, video, etc. all in one person). And, for years, I've thought that's a pretty foolish way to go about it. But, when I asked Matt Rozen that question, he pushed back. According to Matt, the social/digital unicorn DOES exist–and he's working hard to uncover them in the Bay Area. The lesson? Don't listen to me! In all seriousness, if you want to find someone with, what you believe is, a pretty unique skill set, don't let others tell you that you can't do it. Go find your unicorn. She's out there somewhere.
2: Develop a system for capturing and sharing best practices/tips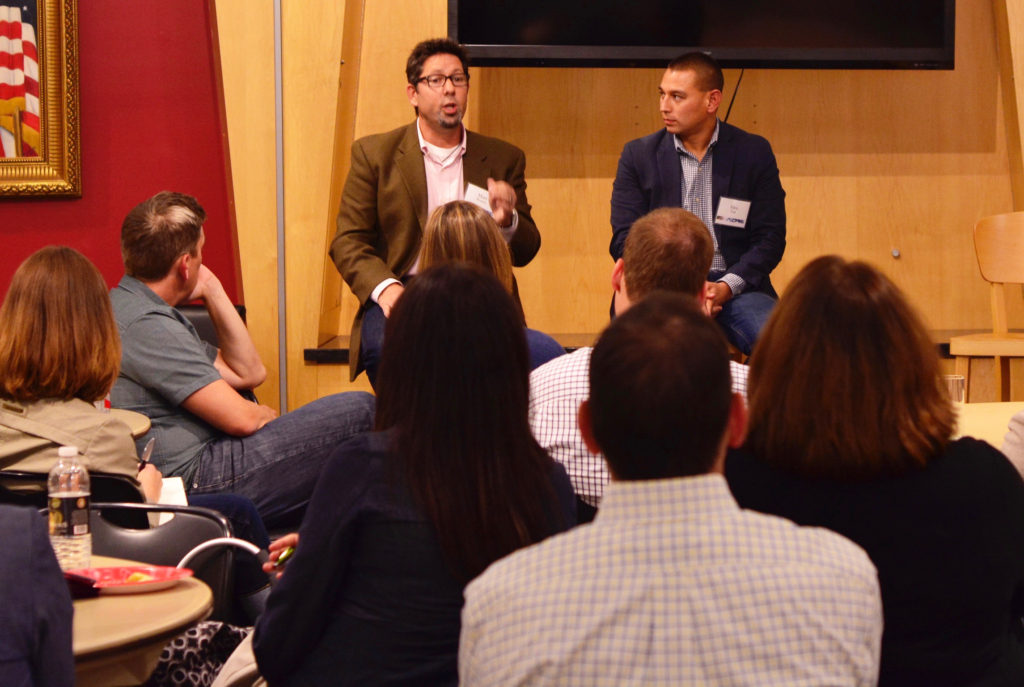 Staying on top of social media trends, best practices, case studies and platform changes is one of the most challenging parts of my job. I have a system for doing this, as this information helps inform me for posts to this blog, my podcast with Kevin Hunt, my weekly e-newsletter and interactions with clients. But, I'm just one person–it's easier when you're a shop of one. What about when you're a team of 75, like Alex's team at Golin. How do you keep all those people ahead of the curve? It was interesting to hear how Alex has set up a fairly structured system at Golin to capture this information, share it, and build a team of channel experts across Golin. The lesson? Give serious thought to devising a system for capturing this best practice/case study/platform-based content and distributing it your team.
3: PR job of the future: Experience planners!
When I asked Alex and Matt what skills they saw evolving over the next 1-3 years, they provided a few answers I expected: paid media specialists, for example, will continue to be in demand. But, they also both gave me one I wasn't expecting: experience planners! These folks would be charged with developing and managing the more experiential side of the brand (think IKEA's big sleepover in the UK a number of years ago). What I'm really interested in here is where these people will come from. What backgrounds will they have? How will companies find these people? All good questions. The lesson for brands now? Hire for today, but plan for, and always be thinking about, the skills you'll need down the road.
If you missed this week's event, look for more information about our NEXT Talking Points event on Nov. 9 soon.