Can fake news negatively impact your company's reputation and stock price?
Can fake news negatively impact the reputations of your corporate executives?
And how is fake news impacting the media as trust levels among readers continues to erode?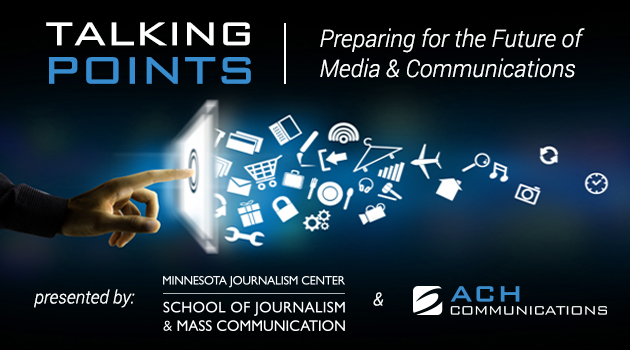 These questions are on many PR,  corporate communications and media people's minds in 2017. And, for good reason. Because the answer to the first two questions above is "yes" given what happened to PepsiCo CEO, Indra Nooyi late last year when she was the victim of "fake news" that claimed she told Trump supporters to "take their business elsewhere."
In our next installment of the Talking Points Speaker Series, I'll sit down with Mike Schaffer, vice president at Edelman in Washington, D.C. and Chris Ison, associate professor-journalism at the University of Minnesota to discuss the fake news "crisis" and how it's already impacting the corporate and media worlds.
We'll talk about pre-emptive steps companies can take to prepare and brace for a fake news crisis. And, we'll discuss how fake news is impacting editors and reporters' jobs, how it's eroding reader trust in the media, and what it all means for the future of journalism and business.
You can sign up here. Remember, we limit attendance to the first 50 people who sign up in an effort to keep the event more intimate and discussion-based. Hope to see you on Feb. 8!
Details:
Date: Wed., Feb. 8
Time: 5:30-Registration/Networking; 6-7:15–Event
Location: University of Minnesota