I don't usually use my blog for business purposes (I mean explicitly at least), but today I wanted to use this space to promote a current need of mine that I thought you all might be able to help me with.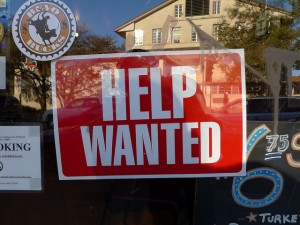 As my business grows, I'm looking for more help. Not full-time help. I don't have employees. Instead I use a series of trusted sub-contractors. And now, I'm looking for another one. This time, I'm seeking a community manager of sorts. Here's the details of what I'm looking for specifically:
* Junior to mid-level community manager. Should have experience managing brand pages and profiles on major social networks like Facebook, Twitter, Pinterest and Instagram.
* Above-average writer. I don't need the next Kurt Vonnegut–but I do need someone who understands how to develop shareable social content. And, someone with corporate or agency writing experience would be great.
* A solid understanding of social/PR. I work at the intersection of PR and social. So, this person has to understand both sides–inside and  out.
* No moonlighters. I'm looking for someone who does this kind of work full-time–not a moonligther who has an agency job and is trying to make a few bucks on the side.
* 10-15 hours per week. That can and will fluctuate, but it should be in that range from week-to-week.
So, that's what I'm looking for. Know anyone who fits the bill? Doesn't necessarily need to be local (here in Minneapolis/St. Paul), but that would definitely help. If you're interested (or know someone who is), please send me a note explaining why you'd be a good fit, your LinkedIn profile and a couple samples of your work to arik.hanson@gmail.com.
Note: Photo courtesy of Andjohan via FlickR Creative Commons.