Today, for the very first time, LinkedIn has opened its doors to high school students. More specifically, here in the states, kids over the age of 14.
These kids will now have the opportunity to start their own LinkedIn profile. Interact with professionals on LinkedIn Groups. Upload presentations and blog posts. Create status updates.
The question is: Will they do it?
I don't think so.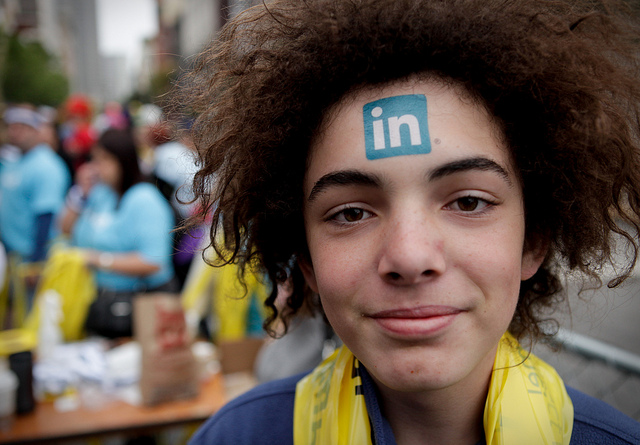 Take a peek at the stats. Only 15 percent of existing LinkedIn users are under the age of 25 (according to Quancast). And, anecdotally, I've noticed how few college students have updated and polished LinkedIn profiles (or ANY LinkedIn profile). Which, is shocking in our industry.
Now, LinkedIn is also putting some additional oomph behind this push to get younger people more involved with the network by introducing new "University Pages" designed to help high schoolers make the tough college decision.
However, even the best tool isn't worth much if the kids don't show up. And, I don't believe they will.
Why?
Because high schoolers don't understand the full value of networking at age 15–heck, kids don't understand the value of networking at age 21. It took me until I was 30 to get that.
Teens are far more interested in using soc nets for personal use–Snapchat, Instagram and Twitter come to mind.
Plus, there's this: What do you have to add to a LinkedIn profile when you're a sophomore in high school? That job at Arby's? That lawn mowing business? Your summer job at the golf course?
Sure, these kids may use LinkedIn as a tool to research colleges as they near graduation. But, you can find more about what schools specialize in from their own web sites instead of turning to LinkedIn.
The true value of LinkedIn is in establishing and nurturing professional connections and relationships–high school kids simply don't have the motivation to do this. And, they're not in the POSITION to do it yet.
So, I don't think they will.
I know younger people are a key target market for LinkedIn. They represent the future workforce, after all. But, this just doesn't seem like a good approach. 16-year-olds using LinkedIn a couple times a week? I don't think so.
What do YOU think?
Photo courtesy of A Name Like Shields Can Make You Defensive via FlickR Creative Commons.