OK, weird title, right? That's because I'm taking a page out of my friend Greg Swan's book today and running a bit of an experiment. You see, I probably get somewhere between 5-10 "pitches" a week for this blog. As someone who write about PR (and blogger outreach, specifically, at times) you'd think I'd get some pretty targeted and relevant pitches.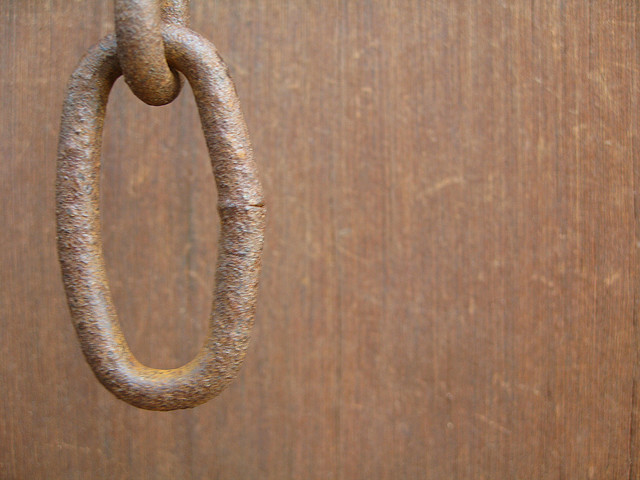 And you'd be dead wrong.
Let me start by saying that I don't actively get involved in the SEO of either myself or my clients. I prefer to use reputable SEO agencies who I can trust to deliver results, such as ShiftWeb Solutions. As such, I don't consider myself an expert when it comes to all of this "terminology" these guys use, like PageRank, dofollow and nofollow – but I do understand when they are trying to game my blog for a link.
In fact, many of the pitches I receive are what I'd call "SEO plays." Companies merely looking for links. And, in some cases, they're willing to pay for them. Which leads us to my experiment.
I was pitched by a company a couple weeks ago about a "sponsored post"–here's the initial email (without names):
You have an amazing blog!! Congratulations.
Do you offer any sponsored posts? We run promotion campaigns for companies and we have expert bloggers in our Ambassador program who we invite to write reviews for us. We offer reimbursement or an SEO package at no cost in return.
We have several clients who I believe are relevant to your area of expertise. Please let me know if you provide sponsored reviews or any other opportunities for reviewing.
Fair enough, right? I have absolutely no doubt that this person didn't read my blog though. That first sentence tells me a lot. But, I wanted to play along. And, they were asking for a sponsored post, so payment would obviously be involved–a bit different than a straight, organic pitch. So, I wrote a short note back asking her to tell me more. Here was the follow up email.
Thanks Arik,
I think your blog is a great fit for us. Currently we are running a promotion for Conferencegroup.com. If you can review the site and its services, that would be great.
All we ask that you:
-use at least one of their keywords and link to their site: http://www.conferencegroup.com and use a keyword in your title (keywords to choose from are before- no more than 3 for a post)
-you send us the url and your paypal email address and we send you payment. We don't do interfere with your work as the blogger and appreciate any opportunity you can help us with.
We pay $50 to $300 depending on authority and other quality rankings of your blog- you are at about $200/post. Let me know if you have questions or want some examples, and I hope you come on board as an Ambassador:)
First of all, I get more evidence that she didn't read my blog in that first sentence. If she did, she would have known what I blog about–and that it has little to nothing to do with audio and video-conferencing services. But again, we're talking paid posts here, so that changes things a bit.
What's much more concerning than the laziness of this pitch is the *reason* for the pitch–links. As you read this, doesn't it seem like they're more interested in the links than the actual review/content? And again, why would I review a audio/video-conferencing solution? I mean, it's somewhat relevant as a solo counselor/small business owner, but you'll note there's not one mention of that in the back-and-forth.
Is this really the best way for companies to go about getting "link juice" online? Is this really how you want your brand represented? Is this really the way you want to win?
For most companies, I would hope the answer is "no" here, but like I said, I've seen an increasing number of these types of pitches lately that leads me to believe otherwise. And that makes me a little sad.
But, since this is an experiment, and I promised to review The Conference Center (and it is somewhat relevant as a solo consultant), here's my two cents.
As a solo consultant, I do have audio and web conferencing needs from time to time. And, I find more conference call solutions to be too expensive. But, in glancing at the Conference Center site, I see an option called "Together Talk" that seems fairly appealing. For only 2.5 cents per minute, I can get access to reservation-free con call capabilities. That's actually a pretty good deal for someone like me. I may look into that.
So, was that worth $200? Was it worth completely exploiting people who would read this blog? I'd say pretty strongly, "no." And, more importantly, did the post itself impact your decision to use or not use The Conference Center? Or, is this merely a link play, as I claimed above?
Curious to hear your thoughts.
Note: I'm putting the $200 I receive (given I actually do receive it, which may be a long shot), toward my HAPPO efforts.
Photo courtesy of Matti Mattila via FlickR Creative Commons.