Last week, I received the following email from a student at my alma mater at Winona State University:
Hey Arik, I had you as a guest speaker at Winona State a little over a year ago, and I just wanted to tell you that I am now majoring in public relation because of your presentation.  It got me really interested in it, and after taking it into consideration I finally did it.  Now I just want to ask you a few questions.  Can give me a little more detailed description of what someone in PR would actually do during the day?  Or what you do during the day if that would be better.  Any other advice would be great!  I just want to say thanks for coming to our class.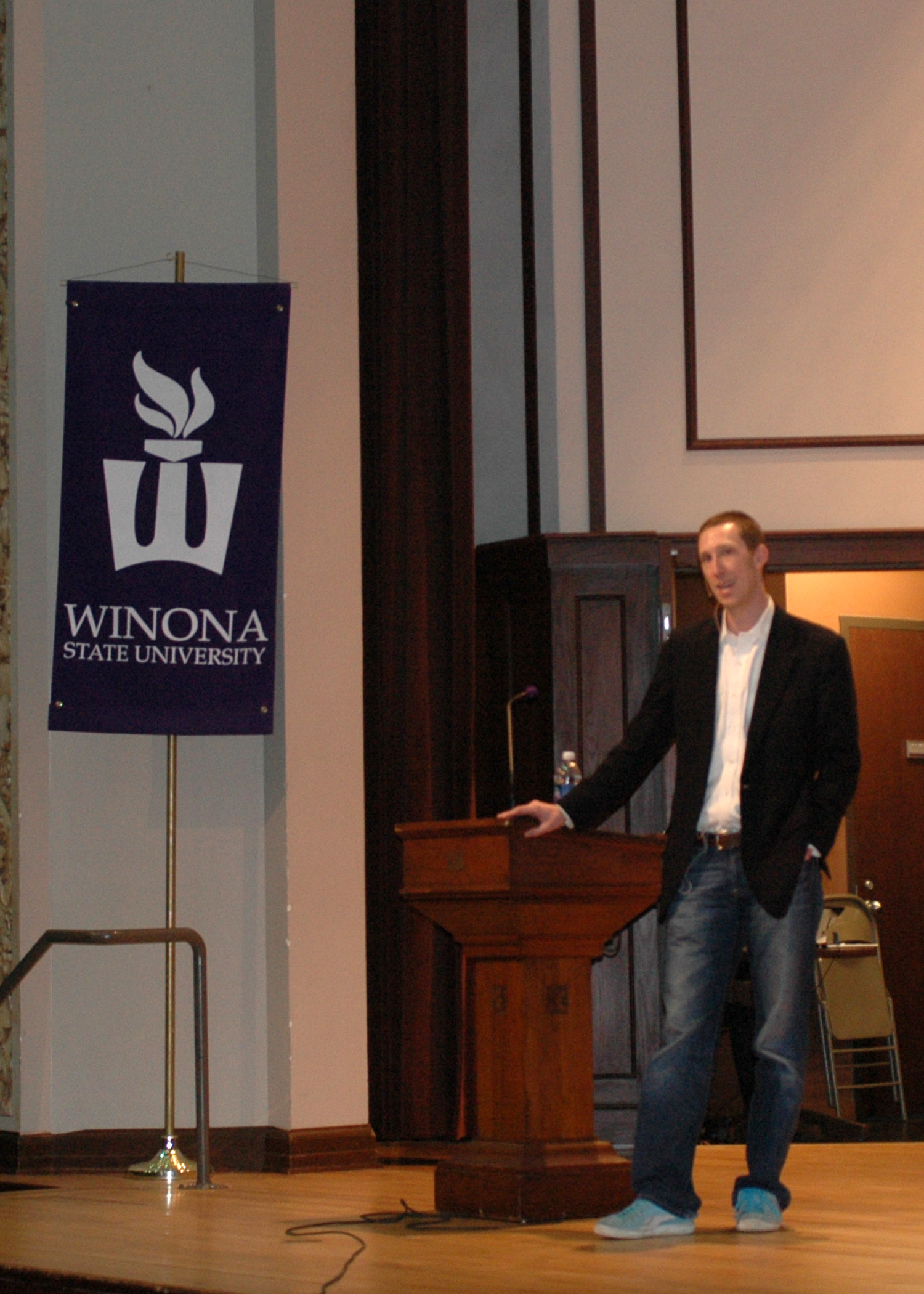 Quite simply, that email made my week.
I speak at my alma mater a number of times each year. I devote a decent amount of time to "paying it forward" to the kids at Winona State. I do it because it's my way of contributing to my alma mater–and I believe in helping out those students in need, just like so many people have helped me before.
But, I want to focus on the question in the note in this post: How do you spend your days in PR? In essence, what do you do each day? It's a question almost every student has when starting out: What does a job in PR entail? And it makes sense since PR is such a tough industry and job to define. So, how would I sum up what I do each day? I thought we'd break it down into percentages of time:
20%: Client management
This bucket includes things like: Emails to clients; status and update meetings; and in-person planning meetings with clients. Overall, a significant portion of time each week is spent working and communicating with clients on a regular basis.
25%: Writing
This could probably be a bigger number–and is, on most days. But I thought this was the best percentage on an ongoing basis. Writing can take many forms, too: Blog posts, news releases, web copy, Facebook posts, research reports, Powerpoint presentations. Comes to think of it, this number can be as high as 80-90% on some days.
10%: Research
For me, research isn't research in the formal sense. It also includes a bunch of reading I do periodically throughout the day that I use to keep clients abreast of trends and changes in the marketplace. But, this certainly does include more formal research I do on behalf of clients each day. Competitive analysis. Audience research. Trend research. It all lumps in here.
10%: Professional Development
This is another one I may define a little differently than most. I definitely lump in more "formal" professional development here: PRSA events, Social Media Breakfast events, etc. But, I would also include events I have created myself–a solo PR meetup, for example. A digital brand marketer meetup that I just started. And, add in some blog reading each day. 10 percent may be light, depending on the day.
5%: Fun
A guy's gotta have SOME fun at work, right?
10%: Media relations/Blogger relations
This kinda depends on the flow of my business, but I usually have some sort of media/blogger relations angle at work–at least for one client. This includes researching media/bloggers, pitching media/bloggers and all follow-up and coordination with the client.
10%: Community management
This number is actually a bit higher for me right now, due to some more extensive community management I'm handling for one client. But, in general, I usually try to keep this number a bit lower.
10%: Strategy/Planning
Yet another number that fluctuates. Back in Feb/March of this year, this number would have been significantly higher, as I was putting together two strategic communications plans for two clients. That was a ton of work–but it was also confined to a 4-6 week period. At other times, 10 percent feels about right.
So, that's how my days are made up. Hope that helps Mr. Unnamed Student. I'll be sending you a follow-up note soon!