I've noticed a disturbing trend recently: That monster, cancer, is seeping into my life more and more.
My family member is fighting a losing battle. I'm watching, along with many others here in the Twin Cities, as Aaron Purmort fights his battle (his wife's blog is a wonderfully sad recount of what's happened, and is happening). And, a friend of my wife's recently lost his life to this unrelenting beast.
To date, I've been extremely lucky. Until this past year, my life really hasn't been touched by cancer (note: The photo below has absolutely nothing to do with the intro to this post–I just happen to enjoy this particular pic I found on PhotoPin.com).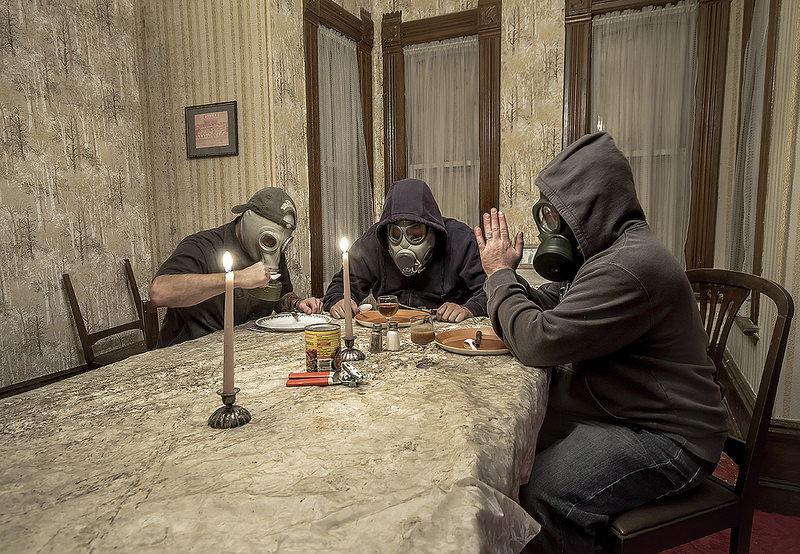 But, that's also been a big realization–I've been really, really lucky.
Over the course of the last year, I've had the chance to:
* Watch my son win a "city championship" in soccer (which sounds a lot more impressive than it really is–but it was so much fun to watch)
* Watch my brother get married at our favorite place on earth (St. John)–and getting to share that memory with my wife, kids and my extended family. Incredible memory (which also included a sunset groom's dinner cruise).
* Visit my parents in Palm Springs where they "winter" each year–something we've almost taken for granted.
* Visit my father-in-law and his extended family at a beach house in Destin for a week in June. Also, our first family road trip, which was crazy, maddening (at times) and at the same time, wonderful.
* Walk my kids to school each and every day, as I have for the last five years.
* Attend a Gopher football game with my daughter–a now annual tradition for us each fall.
* Help my daughter as she broke her arm a few months ago. It's weird to say I'm "thankful" for that, but it's these little thing that you remember most about parenting.
* Speaking of little things, watching my son make a 60-foot basketball shot a the school playground. Seems weird, I know, but his reaction (jumping in my arms giving me the biggest bear hug he's ever given me) made it a top three moment for us this year (and maybe, really, his life).
* Spend more time with my wife on Saturday nights ("date night") thanks to my mother-in-law and parents who continue to watch our kids, when asked (which, over the years, has been a HUGE blessing–can't even put a price tag on this).
I have PLENTY to be thankful for. And, I know I've been lucky. And, like Al Pacino said in "Any Given Sunday", I know I'm getting close to the point in life where things will be taken from me.
I get it. I know. And, I find myself more grateful than ever before.
So, as we sit on the eve of Thanksgiving, I give thanks to the incredible network of people around me, including (more specifically):
* My wife and two kids–without them, nothing even makes sense.
* My parents, brother, sister-in-law and extended family.
* My clients in 2014: Sarah Panus, Sarah Reckard and Kellie Due Weiland at Sleep Number; Kendra Klemme and Emily Rinde at Starkey; Heidi McGuire at Thermo King; Chad Mitchell at Walmart; Jason Tanzman at Cycles for Change; and Dan Ness at UCare.
* My fellow MIMA board members: Nathan Eide, Jill Gutterman, Jeff Sauer, Ryan Arnholt, Derrick Shields, Lauren Melcher, Jamie Plesser, Holly Spaeth, Joe Rider, Kat Duncan, Jonny Thompson, and most of all, Lindsi Gish, for inviting me to be a part of MIMA.
* Our MIMA marketing committee volunteers: David Jungers, Andy Whisney, Martha McCarthy, Erica Hanna, Jamie Kvamme, Mike Shimshock, Kait Cox, Abbie Yarger, Calley Carbonneau, Lyndsey Danberry, Ryan Splawski, Ashley Tramm, Dan Bonebright and Lindsey Heffern.
* My fellow Winona State University Alumni board members.
* My fellow Bolder Options marketing committee members.
* Heidi Mastrud, who's been a great partner at Bolder Options.
* Ann McDonald and Heather Kosik who help run the Winona State University Alumni Board.
* And a special thanks to Dr. Tom Grier and Betsy Anderson for giving me the opportunity to reconnect with WSU and UST students each year.
Happy Thanksgiving all!
photo credit: Freaktography via photopin cc