Last week, I attended a great event at a craft brewery here in Minneapolis named 612Brew (hosted by Minnesota PRSA). I had a great time catching up with a number of friends and colleagues–and we even heard from the brewers themselves as well as the publisher of a relatively new craft beer publication.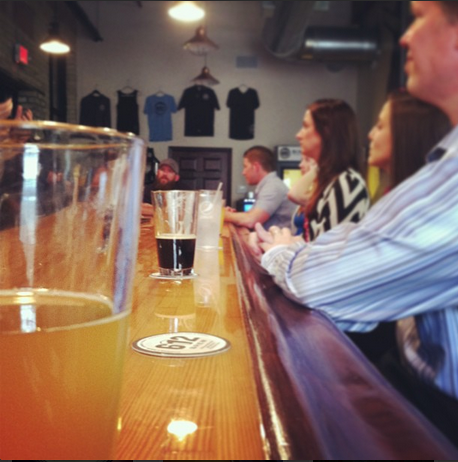 During the discussion with the brewers, one comment got me thinking. A question from the audience was posed to the director of marketing for 612Brew: "How do you differentiate your brewery from all the other craft breweries in town?"
His response: Laughter. Then: "Our beer is better."
It was a tongue in cheek response, but it speaks volumes about where this industry sits right now from a marketing perspective.
Times are good in the craft brewery business in Minneapolis. Breweries are seemingly popping up everywhere. In fact a whopping 18 breweries have opened in the Twin Cities since Jan. 1, 2012. And a number are slated to open new tap rooms in the next year (including Surly's big new destination brewery near University Ave. in Minneapolis).
But what happens when this industry hits its maturation point? When people aren't clamoring to visit tap rooms and pick up a six-pack of the latest brew at their local liquor store? Won't brand differentiation play a mighty big role then?
I think so–but craft beer marketers don't seem to be paying attention. One look around the Twin Cities beer scene and you see much of the same, in terms of marketing strategy and tactics, including:
Social accounts all have the same feel (some even have the same darn cover photo!)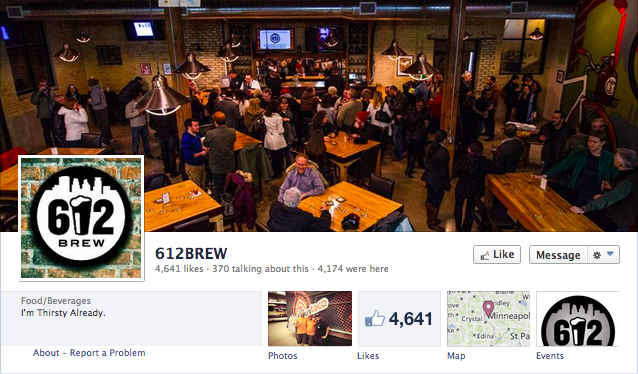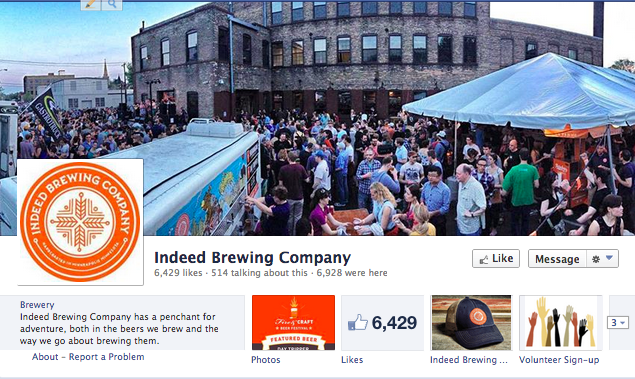 They all target the bicyclist/hipster crowd (cyclists/hipsters aren't the only ones who drink good beer)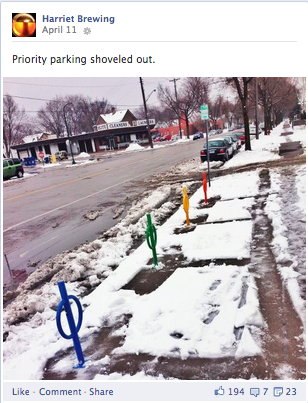 Partnering with food trucks is all the rage (literally almost every one of the local breweries is doing this)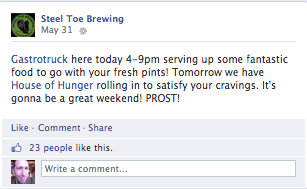 They're clearly NOT using paid social tools (a big miss–specifically on Facebook)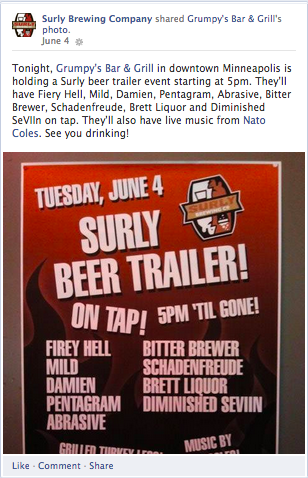 They all sponsor local beer events at restaurants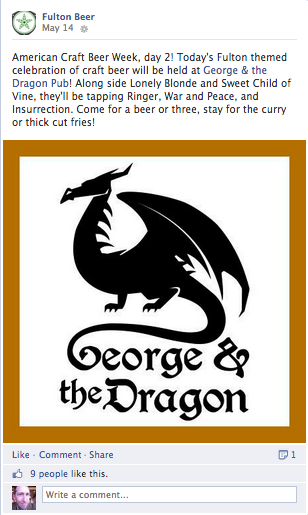 They all have a guy with a beard (joking…kinda)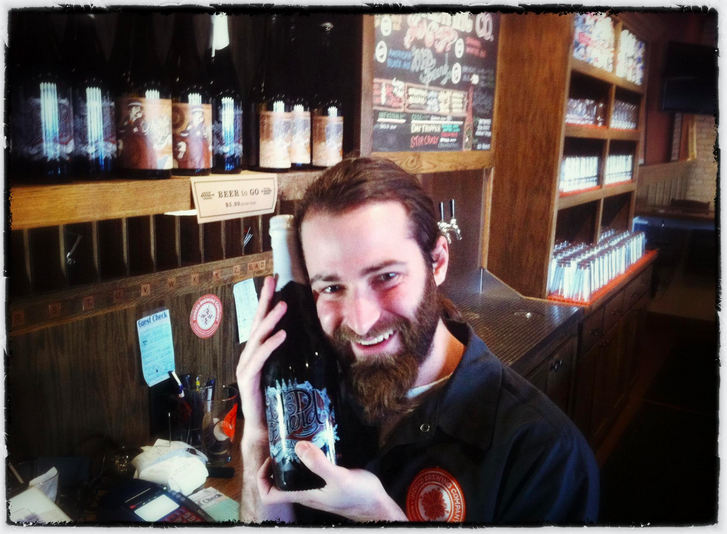 OK, OK, Arik, so what are these breweries supposed to do? Stop ragging on them and offer up some suggestions, for crying out loud.
Oh man, I thought you'd never ask. Here are 3 ideas I would explore if I were marketing one of these breweries:
Organize events targeting middle-aged parents
Seems to be the breweries spend an awful lot of time targeting younger, single people. I get it. They drink a lot of beer. But you know who also likes to drink beer? Parents. We have to take the edge off, yannow 🙂 And who do you suppose has more disposable income: A single 25-year old or a 40-year-old with two kids? I can guarantee you I spend WAY more on beer than I ever did when I was 25 (even though I drink far less beer). Why not make it easier for these people to come to your events? Organize events with events for kids. Or better yet, find a way to bring the events to US (beer delivery service anyone?)!
Focus more on email–less on social media marketing
This seems to be the one big mistake I see the bulk of the craft beer marketers making–minimal focus on email and a tremendous focus on social marketing. Again–has to do (most likely) with targeting the younger demo. But, I would argue the email list is still the holy grail of online marketing–and craft breweries are no exception. With an e-newsletter, you would have the ability to share: 1) Upcoming beer events, 2) New releases, 3) Tap room specials, and 4) Other misc. items. In a timely manner. In their inbox–something they check EVERY day (especially that older audience who has more discretionary dollars).
Think bigger than the tap room
Right now the problem with all the tap rooms is that they're all the same. They all have cool interiors. They all have food trucks outside. And many feature music. Super cool (I love them–make no mistake), but they offer absolutely no differentiation. When most people are zigging, I say zag. One thought I had: Why limit yourself to a tap room? What about a combo tap room/pizza joint? Couldn't a craft brewery partner with an up-and-coming pizzeria (think Pizzeria Lola for Minneapolitans) and create an urban brewery/pizzeria that would be one part hangout spot, one part brewery, one part pizza joint (but higher-end pizza)? Think "Piece" in Chicago.

Those are just a few ideas. I have more. But, I don't want to give them ALL away for free. Craft brewer marketers: Feel free to call me for the rest 🙂