It's that time of year. Interns have recently begun their stints with employers across the country. As they begin their journey into PR, some will flourish. And others will fall off. In the end, an internship is a great way for an employer to get to know an employee–and vice versa.
Since the interns of today will be the PR leaders of tomorrow, I thought I'd use this post today to highlight just a few of the interns that are destined for stardom–nominated from the people they work for! These folks aren't all current interns–some are, but some have been hired full-time by their (happy) employers (but were interns within the last year). Let's take a look at 9 interns destined to be the PR leaders of 2022 (or so)…
Samantha Schaitberger, Edelman
Nominated by Brianne Brewer, Edelman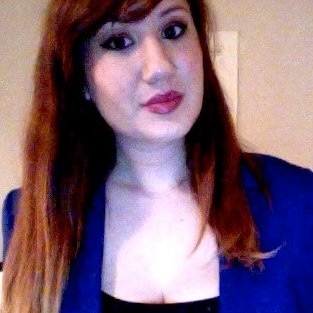 Samantha Schaitberger (Sam) started as a digital intern in the Edelman Austin office late last year. After relocating from Atlanta for her internship, she immediately blew us away with her ability to write, think strategically and jump in on any project with very little guidance. She has generalist abilities far beyond her years and her background in film and journalism give her natural storytelling abilities a foundation that translates into helping our clients tell their stories. She became client-facing almost immediately after a few internal brainstorms proved that her creativity was something that we couldn't keep to ourselves. I rarely ask interns to speak directly with clients since it's hard to know if they will become fixtures of our team or if they will move on to another position at the end of their time with us. Her manager and I knew within a week that she was on a path to getting a full-time offer to work with us in Austin. In addition to her creativity, she does everything with a smile. She committed to the internship and became an indispensable part of our team by taking over some complex daily analytics reporting and allowing us to take in more revenue by freeing up her other team members' time. We aim for our interns to be at least 60 percent utilized on client work and by her third month, she was 110 percent utilized and never missed a beat. She became a full-time Assistant Account Executive last month and hasn't slowed down a bit. She is eager and incredibly dedicated, which I believe are two key ingredients for any successful communications person. Since being hired full time, she has taken a large role on one of our major technology accounts and works directly with the client-side lead to keep a litany of projects, meetings, content and social channels going at full speed. She even serves as backup for the client internally when our client is traveling.
Courtney Howell, Identity PR
Nominated by Nikki Little, Identity PR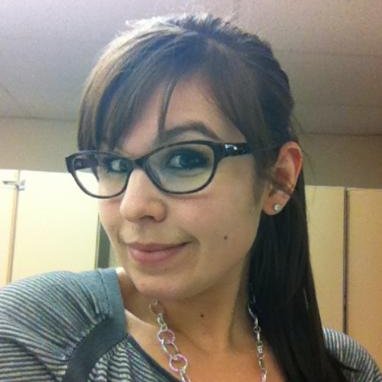 Courtney Howell was the first intern we hired for our social media team at Identity. I met her at an event, and I remembered her when she applied for the internship. She impressed me immediately during the interview. She is very young, yet I could tell her strategic thinking and understanding of how PR/social media could and should be tied to business goals was impressive. She was working at a startup and trying so hard to get a social program up and running, but the leadership team was stalling her because they didn't understand or want to give social a chance. So she was ready to move on. Even though she didn't have as much hands-on experience, I had faith that with a little guidance and teaching, she would be an excellent professional one day. She more than exceed our expectations within the first 30 days of her internship. We were ready to hire at that time, so we decided that at her 30-day review (some time last summer) we were going to hire her. She hasn't let me/us down since! Courtney has really had to step up her game since I went on maternity leave in mid January. She's doing work that normally someone with 2-3 years experience would be doing, yet she's proving that sometimes the years of experience really doesn't make a difference. She has learned so much and come a long way in six short months. She is going to make an excellent manager and leader one day. She knows the right questions to ask, she knows how to think strategically, she's a super quick learner, she's an excellent writer and most of all, she has the passion and drive needed to excel in this type of career.
Lucas Anderson, Weber Shandwick (Seattle)
Nominated by Scott Meis, Weber Shandwick (Seattle)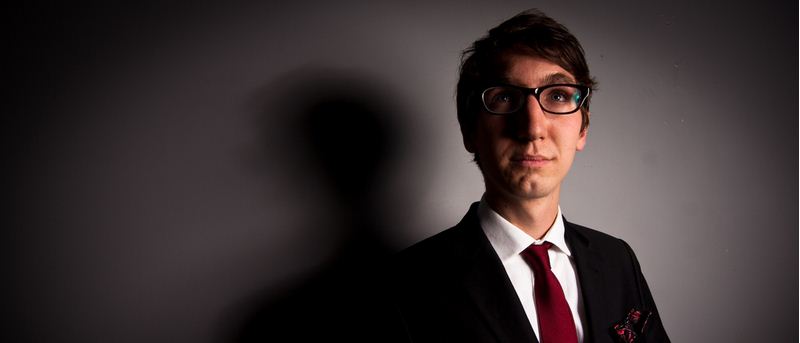 Prior to Weber, Lucas was a photographer for the Seattle Met and remained an intern for all of about two months. He arrived with a deep visual storytelling background and has quickly evolved into an incredible digital production coordinator. I hesitate to even mention that title because Lucas does so much more. To have a photographer on staff that focuses on editorial shots is amazing enough, but Lucas' skills set runs deep. From shaping up social strategies to community management, video editing to photography, Prezi design to microsite mock-ups, editorial planning to SEO strategy – he's a new world marketing hybrid that is driving agency work in this new communications environment. What I love most about Lucas? He's proactive and jumps at the opportunity to lead a project, raise his hand in disagreement and challenge the core essence of a strategy or tactic if it doesn't map exactly back a core campaign insight. If I could, I would clone Lucas 10X over.
Shruti Saran, WCG
Nominated by Damion White, WCG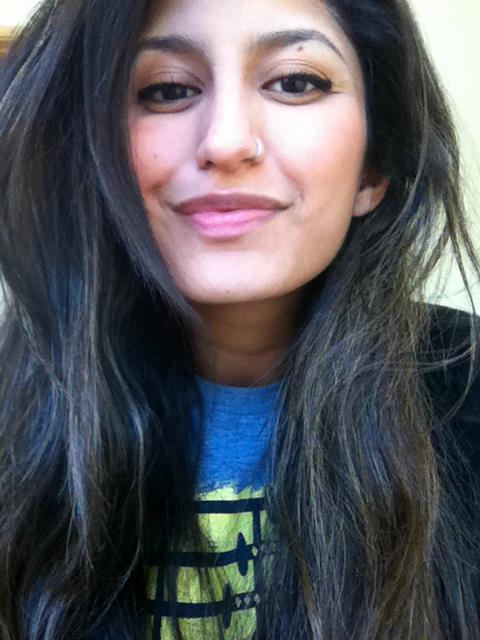 Someone who sticks out is Shruti Saran. She began as an intern, but thinks about data and SMA like a PhD candidate. It's not often that you see someone function comfortably as an intern – and build healthy relationships with superiors – when they have that much expertise. I've been continually impressed by what she knows and it's a really interesting juxtaposition with her willingness to learn and to be a team player.
Tim Holtz, Fast Horse
Nominated by Mike Keliher, Fast Horse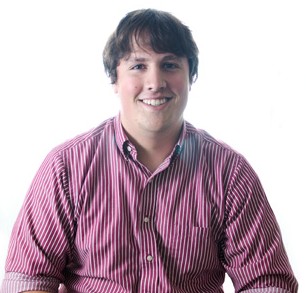 You asked about rock-star young pros, and I mentioned Tim Holtz. He's an associate at Fast Horse, and he joined us after last year's Summer Intern Search. After a six-month internship, he was hired on for a full-time position. Well deserved, to say the least. Right off the bat, when Andrew Miller and I sat down with him during his first interview at Fast Horse, it was one of the most impressive discussions I've had with an entry-level candidate. Lots of great experience for someone who was just about to graduate, for sure. But to me, what was more impressive, was the natural, comfortable and intelligent way he spoke about his studies and his work experience. Having a knack for thoughtful, easy-flowing conversation is surprisingly rare in younger pros, but when you find it, it's often an indicator of good things to come. Tim's a very dedicated, hard-working dude. He's confident in taking on new tasks, and he's always eager to get involved in a new project or with a new client. And for good measure, he's smart, funny and has great taste in music. What more can you ask for?
Dan Brandt, Padilla Speer Beardsley
Nominated by Curtis Smith, Padilla Speer Beardsley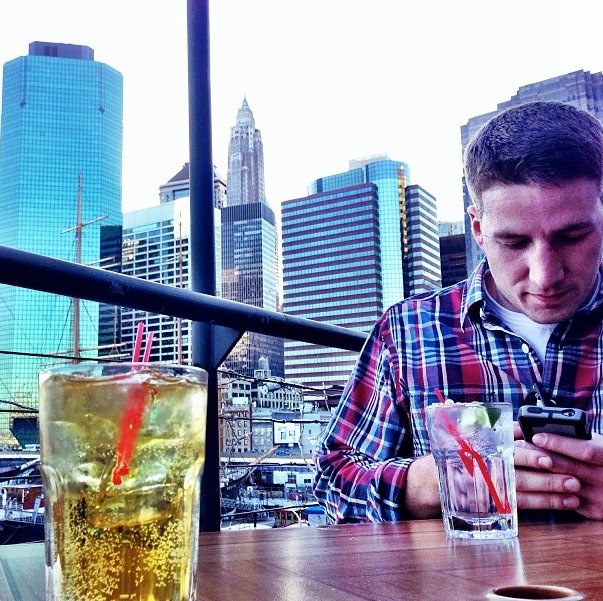 Dan Brandt is our current business development and marketing intern. He's a bright kid with a good future and is learning at a rapid pace. He's had some pretty impressive internships before deciding to pursue an agency career. He works with our agency leaders executing the firm's prospecting outreach and assists on a lot of our marketing duties. He's been handling the Padilla social community for the past five months, too.
Zach DeBlaey, Exponent PR
Nominated by Keith Negrin, Exponent PR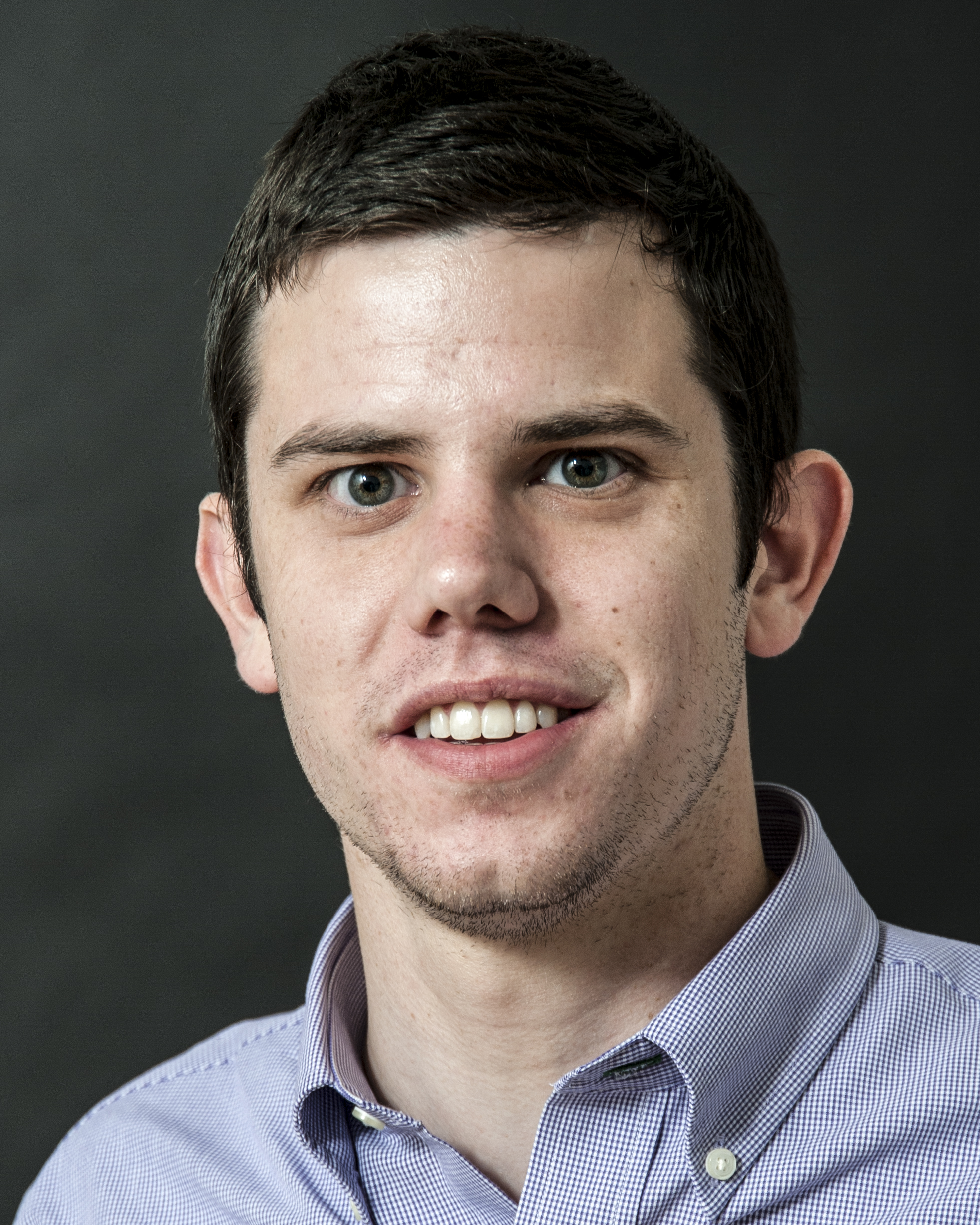 Before moving to Minneapolis and coming to Exponent, Zach was a part of Teach for America, teaching high school English in Mississippi.  He actually interviewed with Colle+McVoy for a job in planning/strategy, and although he didn't fit their need, they liked him so much that they sent him our way.  He didn't have much in the way of formal PR training, but has been an absolute sponge since he arrived here about a year ago.  He was a summer intern in 2012, but wowed everyone he worked with and was so eager to take on any and all assignments and, quite frankly, just learn.  His initiative, curiosity, smarts and skill made our decision easy, and he was hired full time at the end of the summer.  In the ensuing 9 months, he's kept up that same level of enthusiasm, eagerness and quality of work, and has become an integral part of the fabric of the agency.  Unlike the stereotypical Millennial, he doesn't expect anything to be handed to him, and his hard work is matched only by his passion for taking on more, expanding his knowledge and experience base, and delivering the highest quality work for his clients.  Although perhaps untraditional, his few years as a teacher have prepared him well for interfacing with clients and professional service – he has a natural charisma and personable style that makes putting him in front of clients (not always the easiest thing for young professionals) a no-brainer.
Abigail Fredenburg, Hager Sharp
Nominated by Mike Schaffer, Hager Sharp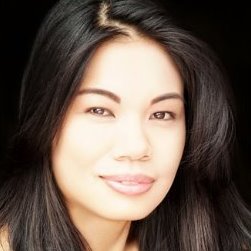 While completing her Master's of Public Communication at Johns Hopkins University, Abigail Fredenburg has been working as a Fellow at Hager Sharp in Washington, DC. Two key items come to mind when analyzing her work: 1) a complete dedication to solving problems and 2) a thirst to learn and improve. She re-imagined high-level client reports. She live-Tweeted from Congressional meetings. She influenced national government health communications campaigns. Her successes earned her a full-time job as an Account Executive from Hager Sharp. If an internship or fellowship is a game, Abigail has clearly won it — and is poised for continued growth.
Shay Quigley, Buchanan PR
Nominated by Emily DiTomo, Buchanan PR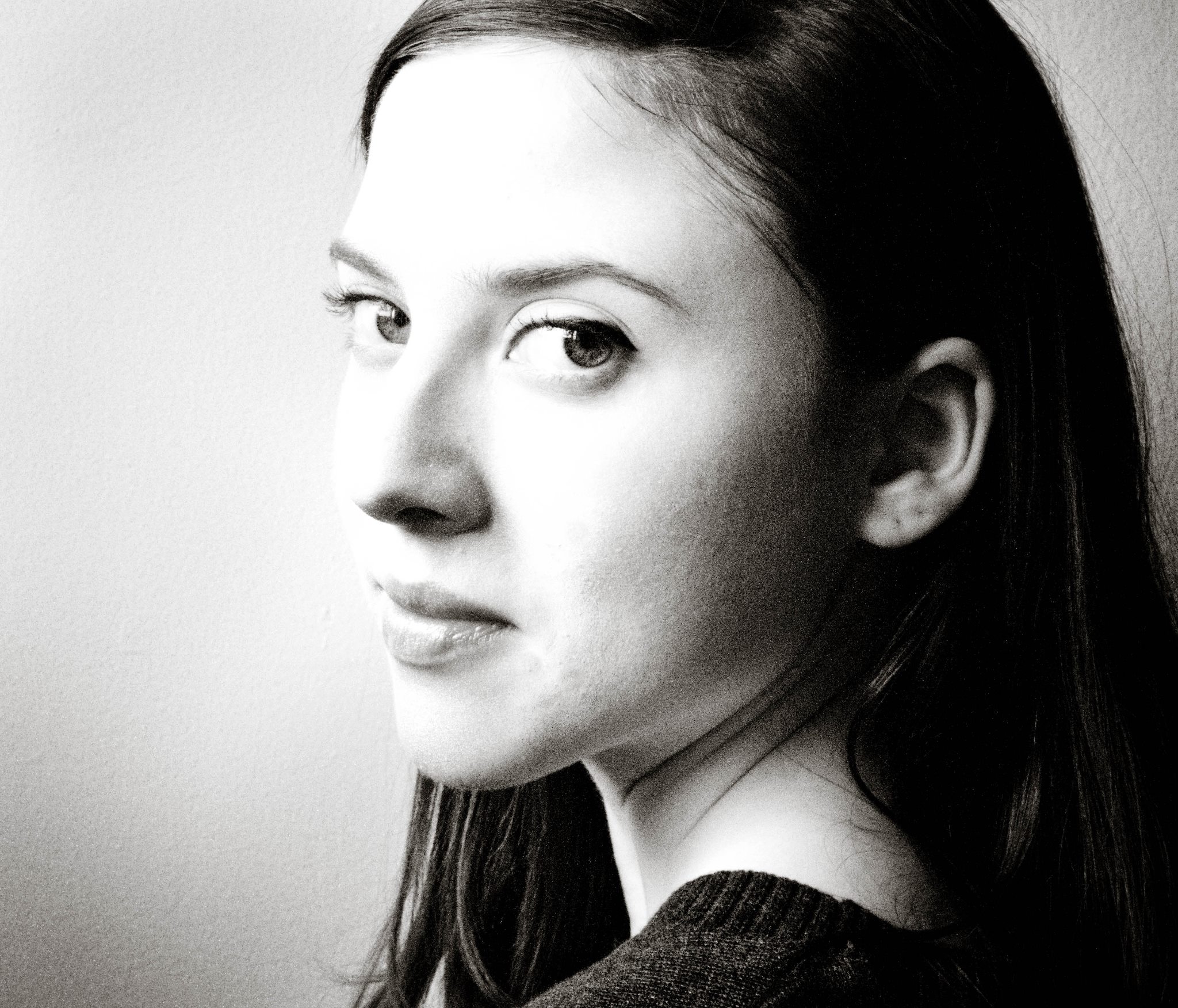 Shay Quigley is a rising senior at East Carolina University.  Skilled in writing, social media and computer-based design, she is working as an intern with Buchanan PR  this summer.  Only one month into her internship, she has already become a tremendous addition to our team, writing media prep sheets, drafting news releases and serving as a sounding board for various digital media projects.  As our agency becomes increasingly social media-focused, Shay's expertise in photography has also been a vital asset.
Serving as our agency's internship coordinator for nearly three years, I have observed that the one overarching characteristic of a stellar intern is enthusiasm:  enthusiasm for the practice of public relations; for all duties assigned (everything from answering the phones to interacting with the media); and for the opportunity to practice and refine the tactical skills that are integral to a successful career in this field.  Shay displays this quality in spades.  As a boutique agency, Buchanan PR relies heavily upon its interns to become extended team members.  I am thrilled to say that Shay has blended seamlessly into our agency , and we all look forward to working with her more closely as the summer progresses.