Last December, I celebrated my tenth year of blogging. Whoops, I guess I forgot to pop that bottle of champagne! I'm usually a sentimental guy, but apparently when it comes to my blog I lost that capacity.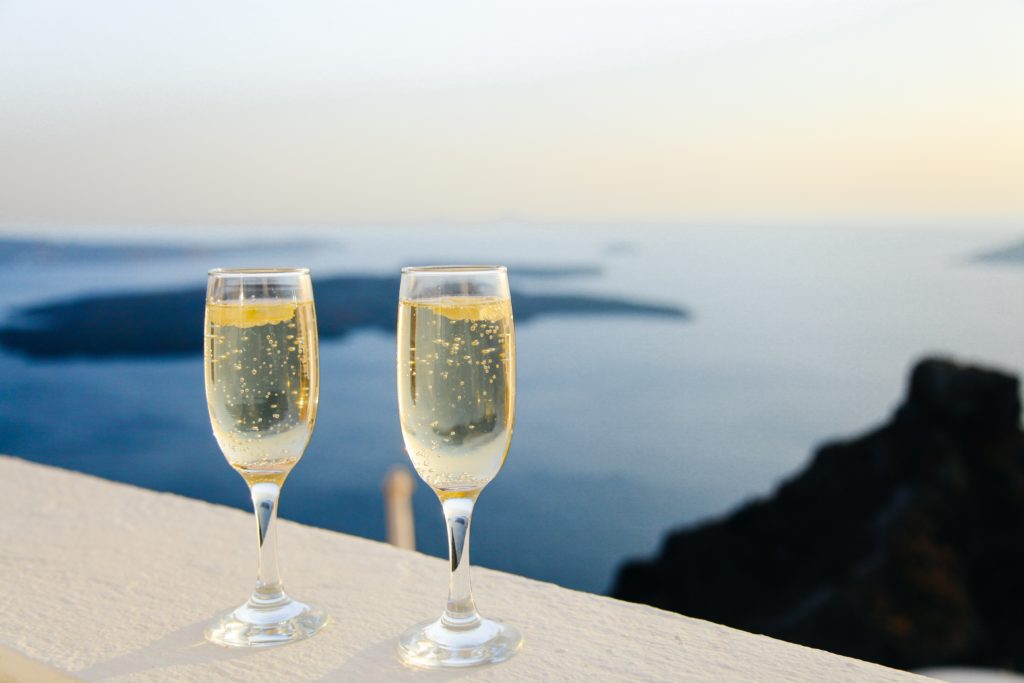 At any rate, I got around to reflecting on 10 years of blogging recently. I've written more than 1,200 blog posts in that timespan. With an average of 600 words per post that's a whopping 720,000 words! Of course, that's probably the equivalent of one John Grisham book, so I probably shouldn't get too haughty! 🙂
When I started this blog, I would have never dreamed where it would have led me. For example:
Over the last 10 years, I've also learned a ton–about blogging, about social media, about writing, and about human behavior. As I reflected back, these 10 lessons came to mind:
1 – Follow your heart–not other people's advice
When I started my business almost 10 years ago now, many people said "you'll have to change what you blog about now–it has to be all about your business!" I always rejected that notion. And I'm so glad I did. Sure, I write about issues and ideas that link back to services I provide. But, I also write about things that interest me–like the #StarbucksCup fiasco a couple weeks ago! There's no one formula to blogging. I say follow your heart, and your interests. See where it leads.
2 – Write in the moment!
One of my favorite stories from my blog is the time I wrote about Sons of Anarchy. At the time (2013) it was my favorite show on TV. I was addicted. So, I "hot wrote" a post about how many characters on the show actually live by the PRSA code of ethics. It was a complete throwaway post. But, I loved the show, so it was fun and easy to write. I don't remember that post getting a ton of traction, but a couple days later, the show's creator, Kurt Sutter, tweeted the post. I was floored. Kurt-freaking-Sutter! All because I wrote in the moment.
3 – Use your voice (and your blog) for good
In 2009, the economy was in a rough spot. Many of my friends were looking for work. I wanted to help. So, I organized a "tweet-a-thon" for two friends who were looking for work. I asked friends from across the country to get involved and tweet throughout the day to support my friends. And, while the tweet-a-thon didn't directly lead to a job for either friend, it buoyed their spirits and did, eventually, lead to a positive outcome! About a week later, the two friends told me because of the work I had done, they were flying me out to Washington D.C. to attend an event called BlogPotomac–a blogging event I was dying to go to. We had a chance to meet face-to-face at the event and to this day, I continue to call both friends.
4 – Open new doors with your blog
I can't tell you how many times my blog has helped me open new doors in my life. My PR/Social Media Rock Star series alone has introduced me to so many fantastic people over the years. Two of the first rock stars I featured–Sarah Reckard and LeeAnn Rasachak–are both now good friends I've known for 10+ years! Over the years, I think I've featured something like 100+ rock stars on this blog. Some of those folks are friends. Others are now clients. And, more importantly, I've had a chance to sit down and meet with almost every single one of them. What an honor and opportunity.
5 – Don't get too caught up in trying to make it perfect
We've all seen the surveys that talk about how long it should take you to write a blog post (somewhere in the 4-6 hour range is what I've read). Surely, you want to allot time for research, writing, editing and proofing. Just don't allot too much time. And, don't get caught up in trying to make it 100% perfect. I got a piece of advice once from a colleague that I absolutely love: "Your 80% is good enough 99% of the time." It doesn't have to be perfect. That's not to say you shouldn't edit and proof. Just don't spend 10 hours on it.
6 – Track your analytics but don't live and die by them
Yes, I track my analytics. Weekly. And yes, I pay close attention to who's reading what and how my numbers are fluctuating. And yeah, those numbers have dictated some content decisions over the years. But, analytics don't rule my blog. I don't let them control me–or my decisions. They're merely one piece of information I absorb to make decisions. I also look at the way people interact with my content on social media. I also listen to how people talk about my blog when I meet up with people during coffees. It all plays a role in the decisions I make about my blog. My advice: Just don't get too serious about tracking your analytics and making decisions based solely on them. That can be dangerous.
7 – Always have your blog brain on
You know how you can tell someone is a blogger? They always have their blog brain on? I realized this early on–because blogging inspiration can come from anywhere. At a lunch meeting with a friend. During a conference call with a client. Reading industry articles on Digiday. If you always have your blog brain on, you'll never run out of ideas. I find many of my ideas recently coming from two spots: articles I see shared from friends and colleagues on LinkedIn; and stories in the hard-copy newspaper. Wherever your inspiration comes from, just make sure you're always thinking about that blog. Sometimes, the ideas come from strange places.
8 – Realize you and your blog will (and should) evolve over time
There's no rule saying you can't change the rules on your blog whenever you want. Over the last 10 years, I've seen my blog evolve in many ways. First, the name has changed! Formerly Communications Conversations, I renamed it The Talking Points Blog a couple years ago. I've modified my cadence over the years. I used to post 3-5 times a week, back when volume was the key. Today, I shoot for 1-2 times a week. My focused has evolved, too. Years ago, I took a more national approach, featuring people and companies from across the country. A few years back I shifted that strategy to hone in more on people and companies right here in Minnesota (or, the Upper Midwest at the very least).