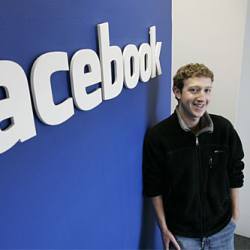 If you're responsible for managing a Facebook page on behalf of your organization or client, you know that staying on top of changes, updates and shifts in the platform can be difficult at best.
As I sift through my reader each morning, I pay particular attention to my "Tools" tab where I follow a number of Facebook-specific blogs. I look for changes, updates and enhancements that might impact my clients and I pass those posts along with a bit of advice on what the change/update means for them.
Today, I thought I'd share some of those posts and the changes/updates they reflect as you try to stay on top of the ever-changing platform. Enjoy!
* New Facebook comment platform. Facebook's new comment platform certainly comes with a list of pros and cons. On one hand, the ability to comment on Facebook and have that comment syndicated to your blog is pretty powerful. On the other hand, not everyone loves and uses Facebook. Should be interesting to see how this plays out in the months ahead. At the very least, if you're a brand with a large Facebook community and a corporate blog, it's worth exploring.
* Livestream your events on Facebook. Haven't seen too many brands take advantage of this addition yet, but I know a number of folks who have been experimenting with it. Notably, and interestingly, Congress was early to the game here and broadcasted John Boehner's swearing in live on Jan. 4
* New photostrip at tope of the page. Nice upgrade to the photo feature that you've undoubtedly noticed by now. For brands, see how Alabama-based agency, Luckie & Co. is using this to their advantage. Hundreds more examples across Facebook.
* Comment on posts as a brand–not an individual. Huge change and one that's been a long-time coming. Gives brand admins the chance to comment on posts on other brand and individual pages as an "organization"–not as themselves. Big implications for building awareness on Facebook.
* How to make the most of sponsored stories. Yet another advertising option for brands, this approach will require some deftness. Again, haven't seen a ton of brands jumping on this bandwagon yet, but I'm sure we'll see more examples in the months ahead.
* Facebook expands number of tabs on pages. Recently, Facebook expanded the number of tabs for pages from six to eight. And, brands can add even more, if needed. As this is a fairly new change, I haven't seen many brands taking advantage yet (and neither has AllFacebook, as they note in the post). But, I'm sure we'll see more organizations take advantage of this development soon.