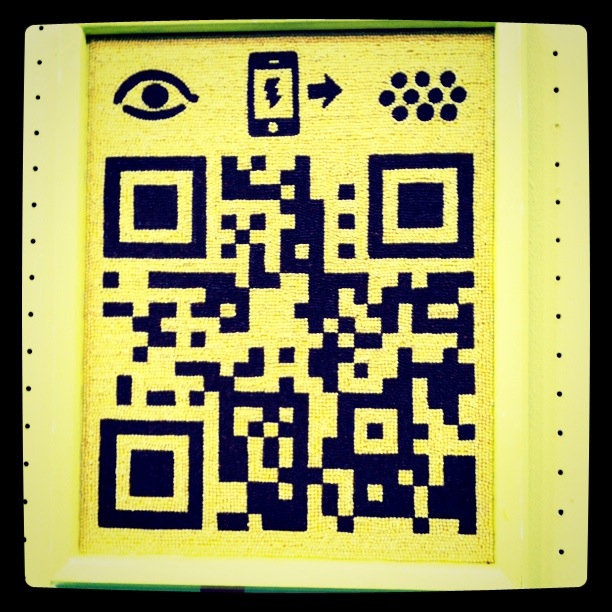 Nothing has been a hotter topic of discussion in online marketing circles in 2011 than QR codes. You literally can't have a discussion with a marketer these days without the topic coming up. Personally, I've been awfully hesitant to recommend them to clients for various reasons. But, after a discussion at a local marketing/PR event recently with some colleagues, I started to revisit the tool and learn more about potential uses and implications for the brands I work with.
And, as usual, I thought I'd share with you some of the more interesting–and useful–posts I came across in my reading. I tried to group them into the following buckets, so you can read based on your background/needs:
Basic How-To/Background Posts
How QR codes can grow your business — Great explanation of the history and background of QR codes mixed with a few case studies and potential uses.
50–count em, 50–creative uses of QR codes – Nice, long, creative list of QR code potential uses. My favorites: In a jigsaw puzzle, on the bottom of flip-flops (make sure to read the rationale here), and on produce (really?).
How to use QR codes for event marketing — Nice Mashable post highlighting potential uses and how NOT to use QR codes.
The ins and outs of effective QR code marketing — Nice little QR code primer here from David Griner and the Social Path. Like how he broke it out into the four simple rules every marketer must know.
Stats
QR code growth explodes by 1,200% — List of data points and research conducted by Vancouver-based Mobio Identity Systems, including the staggering fact that QR code use has increased by 1,200% over last year.
The QR code statistics you've been looking for — Great infographic from the folks at Jumpscan, via Wayne Sutton. My favorite stats: 52% of users have seen or heard of QR codes. 28% have actually scanned them.
The rise of QR codes – Another infographic. This one's from queaar.com. Includes a host of stats including: Where QR codes most commonly appear, which phones are scanning QR codes most frequently and which companies are using them as marketing tools.
QR code Case studies 
7 recent QR code marketing examples by major brands, music artists and publications — Nice list of QR code case studies from Wayne Sutton featuring Ford, Delta and Redbox among others.
QR code case studies — Nice content aggregation here from Shel Holtz, including case studies from Chevy, Sir Speed and Late Night with Jimmy Fallon.
2 stunning case studies show how QR codes can generate revenue — Two case studies featured here, most notably one from Verizon in which the company claims it grew sales by 200% thanks to QR Codes.
37 examples of using QR codes — Slideshare presentation featuring 37 different ways to use QR codes. My favorites: On a pancake, on cufflinks and on shoes. Hmm…wonder if I should stick one on my PUMAs 😉
5 Minnesota QR code examples — Nice post from Dave Erickson here featuring examples from the restaurant, real estate, health care and academic industries/arenas.