Last month, I made a vow: I was going to blog once a day for every business day in January.
I'm  proud to say, I achieved my goal. 22 business days in January. 22 blog posts.
Big deal, you say. People do this all the time, Arik.
Maybe so. But most of those people are either full-time bloggers or focus exclusively on blogging as a new business activity.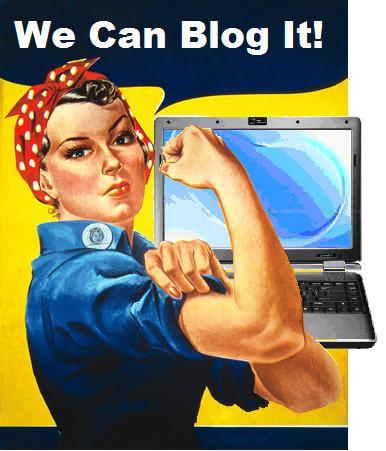 I fall into neither bucket. As a solo consultant, I am responsible not only for all new business that comes through the front door, but also executing on that new business and billing hours each week. Translation: Clients come first, blogging comes later. Which means I have to really work hard to find the time in my schedule.
And, that was definitely the case in January. I found myself blogging in the evenings and weekends mostly. It wasn't easy.
But, after a month of blogging every day, I did come away with a few lessons. Here's what I learned:
Blogging more didn't lead to more traffic
I was really hoping blogging more would lead to more direct traffic. But, that simply wasn't the case. I had 23,449 page views in January. By comparison, I had 23,628 page views in December. And although page views were higher in January than they were in Sept-Nov., 2013, it wasn't substantial enough to justify the volume of blogging.
Blogging more did lead to an uptick in social traffic
People come to my site in three main ways: Via search, social referrals or directly (subscriptions, bookmarks or entering the URL). Here's how the numbers have broken down the last four months:
Search
Jan. 2014: 53 percent
Dec. 2013: 74 percent
Nov. 2013: 65 percent
Oct. 2013: 64 percent
Social
Jan. 2014: 19 percent
Dec. 2013: 8 percent
Nov. 2013: 10 percent
Oct. 2013: 10 percent
Direct traffic
Jan. 2014: 18 percent
Dec. 2013: 10 percent
Nov. 2013: 15 percent
Oct. 2013: 17 percent
My takeaway? By blogging more, I also spent a bit more time on Twitter, Facebook and LinkedIn promoting my content–hence the bigger jump in social referrals. So, more blogging=more social interaction, for my blog.
Most popular posts were still list posts featuring people (by far)
By far my most well-read post in January was the "18 social media career moves in Minnesota" on Jan. 9. Not surprising, really. These kinds of list posts featuring people typically are among my top performers. In 2013, "The next generation of PR pros". The learning for me here: Work to create one list post per month going forward featuring people.
Twitter is still my biggest social referral source
In Jan., Twitter made up 46 percent of all my social referrals. Facebook comprised 36 percent of all social referrals and LinkedIn made up just 13 percent. That really hasn't changed–Twitter has been my biggest social referral source for the last six months. So, no change here.
More returning visitors
This one surprised me. 17 percent of all site visitors in Jan. were returning visitors. That's up from 10 percent in Dec. 2013, 13 percent in Nov. 2013 and 13 percent in Oct. 13. Not a huge jump but a pretty good jump nonetheless. Why are returning visitors important? Because the more time I can get someone coming back to my blog, the better chance I have of them signing up for my weekly e-newsletter, Talking Points. And if they sign up for that, I'm in their inbox each week (Talking Points currently has 800-plus subscribers and 30 percent of subscribers open Talking Points weekly).
Maybe people want to read more about traditional PR topics?
The top posts I wrote in terms of unique visitors/page views in January were as follows:
* 18 social media career moves in Minnesota in 2013
* How to optimize your LinkedIn profile using some of the new LinkedIn features
* Is Snapchat really the next big platform?
* Do you really need a cover letter with that resume?
* Is an MBA worth it for PR professionals?
* Does Scandal's Olivia Pope represent the PR industry well?
The first, by far the most popular post of the month, was built on the sharing principle. So, let's take that one out for a moment. Of the next five most popular, three focused on what I would call more "traditional" PR and one focused on one of the more traditional social media platforms (LinkedIn). Only the Snapchat post was trend post outlier. Why is this interesting to me? Because the "traditional" posts are often my "throw-away" posts. Short to write. Designed to start conversations. And focused on things I see in my everyday coffees and meetings with others in our industry. I spend far more time researching and writing the trend posts and more digitally-focused posts. And given my January stats, maybe I should think about shifting that thinking. I'm still going to focus on trend posts, new digital tools and other more forward-thinking posts, but I'm also going to give more thought to keeping it basic.
Maybe I should also write about pop culture more?
This is kinda tongue-in-cheek, but my post about Scandal/Olivia Pope (my new favorite show at the moment) was not only among the top 15 posts of the month in terms of visitors/page views, it was also my second most socially shared post of the month. This isn't a new trend. Last year, my post about the Sons of Anarchy and PRSA's code of ethics was one of my most socially shared posts in the first half of the year (and, SOA founder, Kurt Sutter tweeted it–a blog highlight for me in 2013). In 2011, my post about Saved by the Bell and PR garnered huge social share numbers (for me) once again. So again: Maybe I should write about pop culture more often.
People still do comment on blogs
Now, I don't get a ton of comments on my posts. But, a fair amount of people weigh in from time to time, depending on the topic. The posts I thought would inspire comment conversations did in January–the post about MBAs and the post about cover letters (again, both traditional PR topics). What WAS surprising was the length and thoughtfulness of those comments. Many people wrote PARAGRAPH-length comments. Pretty interesting, considering everything I hear from pundits says people don't have time for this sort of stuff. Attention spans are too short. Yet, here are people probably spending 5-10 minutes to write a comment for my blog. Blog commenting is not dead, folks. Not by a long shot.
So, those are the statistical things I learned from my month of blogging. What did I learn anecdotally about what it takes to blog on a much more regular basis?
Write shorter posts
Most of my posts over the course of the month were not long. Many were under 750 words–some were even under 600. I can crank those posts out pretty quickly–and I had to during January.
Write when I'm hot
When I get in a groove, I can write fast. In January, I learned that when I'm in that groove I need to take advantage. I'd bang out 2-3 posts when I was "feeling it."
Don't try to be perfect
With 22 posts in January, I didn't have the luxury of proing over every single post. I had to be OK with every post not being perfect. Now, admittedly, I learned this lesson quite a while ago, but it became even clearer for me in January. This is also one of the key lessons I try to impart to anyone starting to blog for the first time.
photo credit: Mike Licht, NotionsCapital.com via photopin cc