On Oct. 12 we'll hold our fourth MN Blogger Conference. It's an event I started with friend, client and colleague, Missy Berggren in 2010. The last two years, to be honest, Missy and the committee took on the lion's share of the work. Sure, I was involved. I shared opinions. I headed up sponsorships. Introduced speakers. Helped organize. But, the day job was taking up a lot of time and I had less to give #mnblogcon.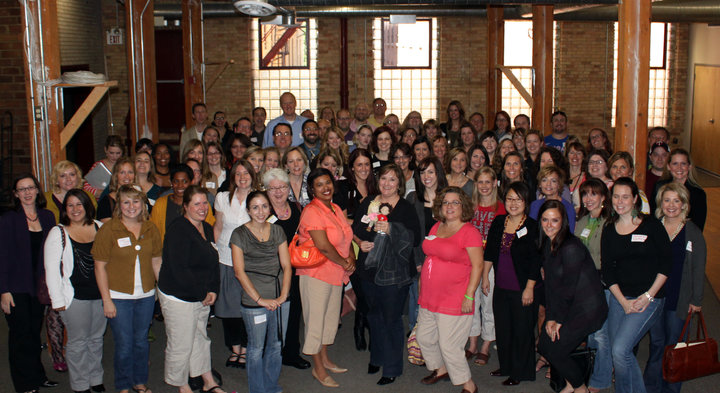 When it came time to talk about this year's event, I was skeptical. Would I have the time? Would I have enough hours in the day? Could I commit to #mnblogcon? Could we keep it up-and-running?
With the help of a lot of new volunteer faces, we have. And I'm so glad we decided to keep things going.
Over the last month-plus, I've felt re-invigorated about #mnblogcon–for a variety of reasons. Namely:
New committee members
While it's been great to have continuity in our committee with the likes of Jenny Huschka, Teresa Boardman, Jen Westphfal and Grant Spanier, the energy and enthusiasm of new folks like Laura Fitzpatrick, Christina Milanowski, Rachel Ryan, Matt Woestehoff, Mary Woestehoff and Monika Melsha has been contagious.
A new host venue
For the last two years, we've held the event at Allina Commons. Allina was a fantastic host and we very much enjoyed our time there, but this year it was time to try something different. Concordia University in St. Paul answered the bell, and I'm really excited to bring #mnblogcon to a college setting on Oct. 12. And, given Concordia has many of the built-ins that Allina had (wi-fi, projectors, other facilities in-house), I think it will be a very smooth transition.
A more diverse speaker list
One of the things we've tried to do in years past with the Blogger Conference is include people from the various blogging niches across Minnesota. This year, I'm really excited about the diverse group of speakers we have on tap–and the various niches they represent. John Bonnes, one of the longest-running and most popular Twins bloggers will be presenting. Kate Arends, a prominent fashion blogger will be presenting. Raphael Schneider, a men's fashion blogger will be presenting. As well as a who's who of Minnesota bloggers (David Brauer, Kate Selner, Greg Swan and Blois Olson, just for starters). it's a tremendous line-up and as I always say–I can't believe we're offering this up for free 🙂
Competition
Since we got a late jump on planning this year (my fault, completely), we were kinda pigeon-holed when it came to a date. With lots of competing conferences in a busy fall schedule, we were bound to go up against at least one event on the weekend of Oct. 12. Turns out, we're up against two: The popular SITS women's blogger conference (which, to be clear, is a paid event run by out-of-town bloggers), and the local WordPress User Group (run by local blogger and developer, Toby Cryns, who has also spoken at #mnblogcon in the past). Although I've heard of lot of hub-bub (yeah, I just said hub-bub) about this, I don't see it as an issue. Both will help us attract a more diverse attendee list this year. And, I have a feeling none of these events will struggle to attract an audience. After all, there hundreds of bloggers across our great state. Different strokes for different folks, right?
Those are just a few of the reasons I'm really excited about this year's #mnblogcon on Oct. 12. I hope you'll consider attending, if you're local here in MSP. Once again, #mnblogcon will be a FREE event thanks to our generous sponsors (TopRank Marketing, Children's Hospitals and Clinics and Concordia University so far). And tickets go "on sale" tomorrow at 9 a.m.! Follow @mnblogcon for all the details. And if you miss your chance at duckets tomorrow, don't worry. We'll have two more release days next week (Monday, Sept. 16 at noon and Wednesday, Sept. 18 at 7 p.m.)