It's a question I've been asking myself more and more lately. Why? Because the stats lay out a pretty compelling case for consideration right now: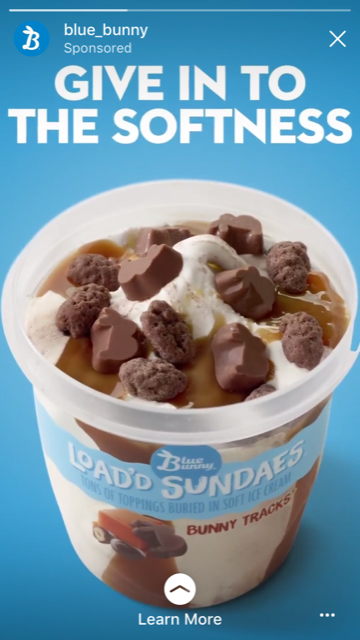 The coveted millennial audience increasingly spends a lot of time on Instagram

Instagram trends younger–59% of those ages 18-29 use the platform and 33% of those 30-49 use it

Influencers are increasingly using Stories

Top Snapchat influencers are posting twice as much to Instagram Stories as they are to Snapchat

Users are spending more time on Instagram Stories 

Instagram Stories has led to people spending more time on Instagram (28 minutes a day, on average)

Instagram Stories are a big freaking deal now

Instagram Stories now has more than 300M daily active users

More than 1/3 of all Instagram users are using Stories every day

Other social networks are falling off a bit

While I'm in the camp that believes Facebook isn't going anywhere anytime soon, it's user numbers were down overall in January and February for the first time ever.

Twitter is an almost non-existent marketing channel for most brands now.
Given all this, if you're a company targeting the younger set (18-29, or even a little older), you almost HAVE to take a long, hard look at using Stories.
But yet, I don't see a lot of brand participation (at least, anecdotally; I have yet to see research supporting this).
I wonder why.
My hunch is that brands aren't participating (yet) for three reasons:
1: We're not comfortable giving up control
And when I say "we" in this scenario, I'm talking about management. Because, let's face it, management won't be the ones running the Stories accounts–the junior team will be. And, I'm sure there's a major trust issue there for many companies.
2: We still don't see the value
I think one thing that still confounds brands about Stories is measurement. It's just not that robust. There are no likes, comments and shares–the usual social metrics. There are really only views. And completion percentage (if you handle manually). But, I would argue Stories can drive traffic to corporate web sites–something I've seen more of as of late. I think brands just need to take a more careful look at the metrics available here, and look at it more as an awareness and engagement play than anything else.
3: We don't have the resources to manage it day-in and day-out
This actually might be one of the biggest issues, for a couple reasons. Most brands simply don't have the team members to pull this off. To do Stories justice, you need to be posting consistently. And, let's face it, most social/comms teams are pretty strapped as it is right now. Adding another "to do" to the list might seem daunting–especially one that requires creativity and planning, just like many other tactics. The other issue here is: This isn't something you can really outsource to agency partners. At least not if you're going to do it well. Just by nature of Stories, it works much better if brand folks are the ones to take the photos, videos and other interactive media on their phones. It's just not set up well to outsource.
Here's my prediction: over the next few months, as people continue to wring their hands over Facebook, brands will look for other organic social spaces to spend their time. And, given the stats above, they will start to look more closely at Instagram Stories. They just can't afford not to. My guess is we'll see more brands start experimenting with Stories this summer.
But, as always, time will tell.