A couple weeks ago I ran across a feature in Twin Cities Business dubbed "What's on my desk." My curiousity was piqued when they profiled local agency owner, Alexis Walsko (um, she got to hand out with Richard Branson on Necker Island for a weekend!) And, then in the following weeks, Jason DeRusha's desk!
Now, this isn't exactly a ground-breaking concept, but these types of things are usually popular with the average reader–and I'm no different. I actually love series like these. It gives you a behind-the-scenes look at what people's second-most important space looks like (first: The home).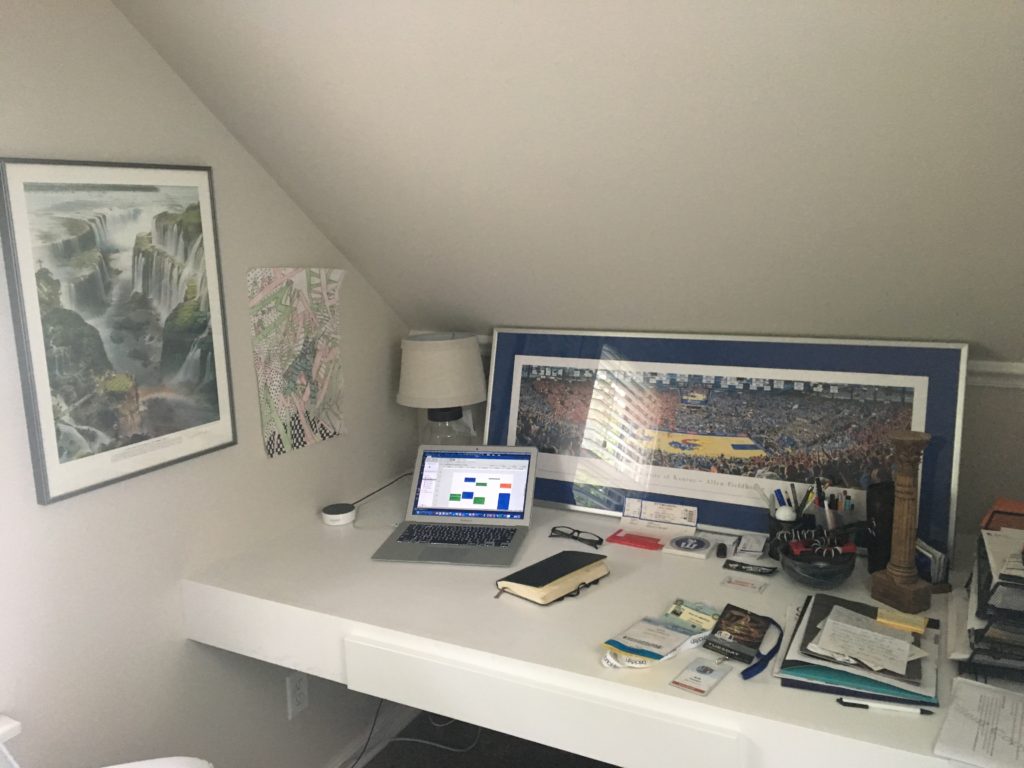 And, profiling Alexis gave me an idea. What is on the desk of other social media, PR and marketing professionals in the Twin Cities? Admit it–you'd be curious!
I thought I'd get the ball rolling–although I have what you would probably call a "non-traditional" arrangement when it comes to my "desk."
The simple fact is: I don't really have a single desk.
Sure, I have an actual desk. It's part of a home office we had custom built last summer. It's nothing fancy–truth be told, it's my former closet! But, it has a window, bookshelves and a door. Good enough for me!
Since this is my primary desk, if I had one, here are a few items currently residing on it:
KU game tickets and commemorative print
Reminders of my love of KU basketball. I take my son (and soon, daughter) to a game every year. The pilgrimage to Phog Allen Fieldhouse is one of my favorite days of the year. The tickets you see leaning up against the print are from the KU-K-State game last year–one of the best KU games I've ever seen.
MN PRSA Classics trophy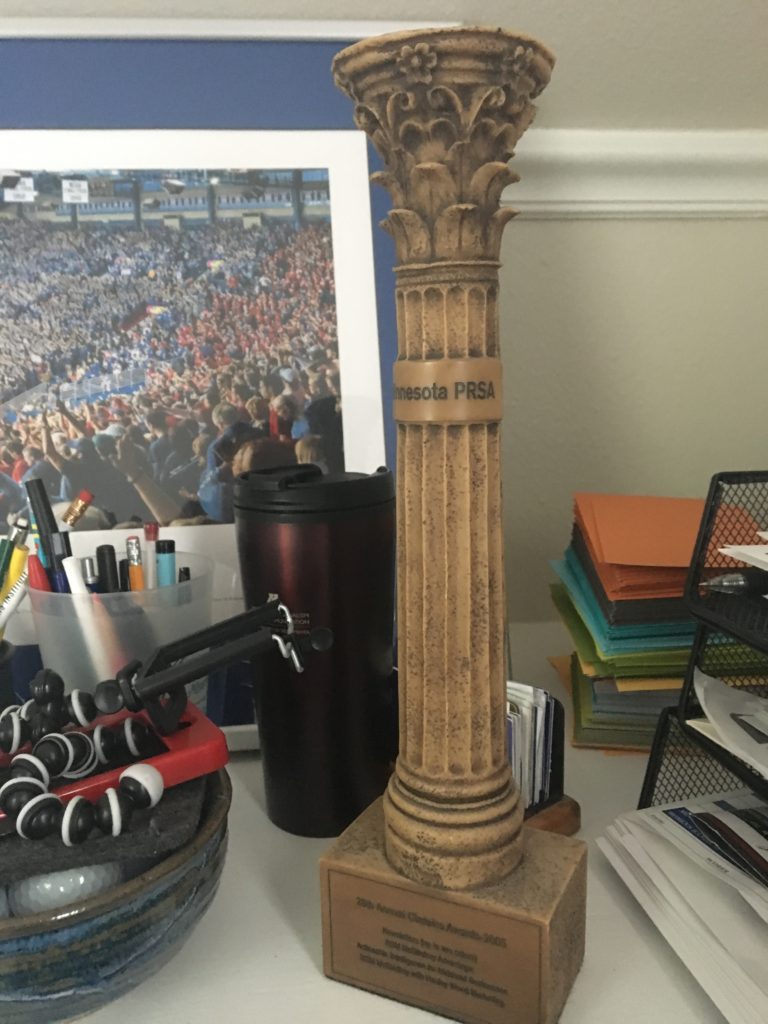 Reminder of my first real success in the PR biz–winning a few awards for some work I did with RSM McGladrey years ago now.
Alexa
Just for fun. Really, all I use it for is to listen to the radio and podcasts during my workday. But, I do experiment with it from time to time.
A few photos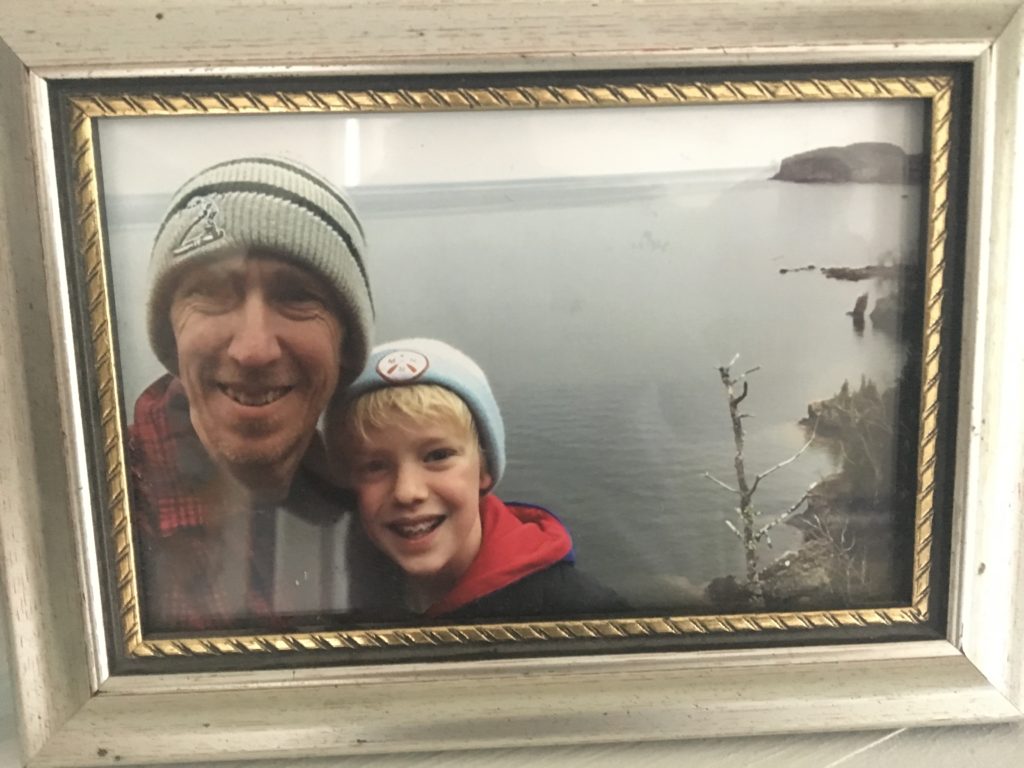 My favorites include: A caricature of my daughter and I at one of my friends' bar mitzvah last year; a shot of my son and I at my favorite spot on the North Shore (Shovel Point), and a shot of what I like to think was my wife and I's first kiss.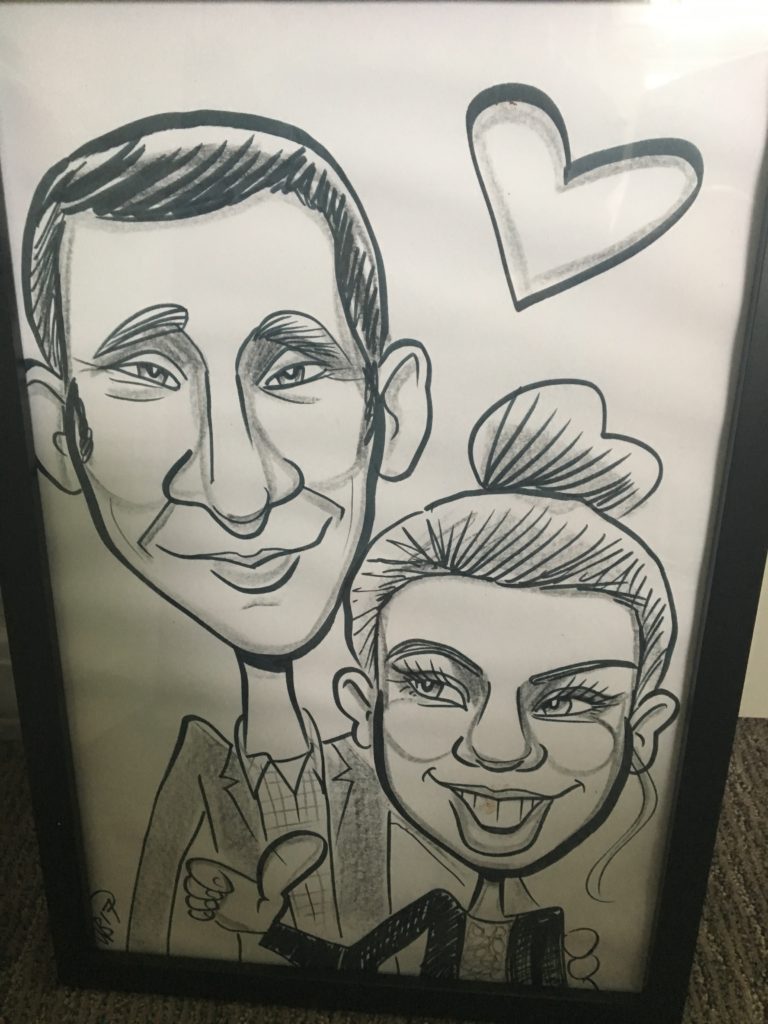 Speaking tags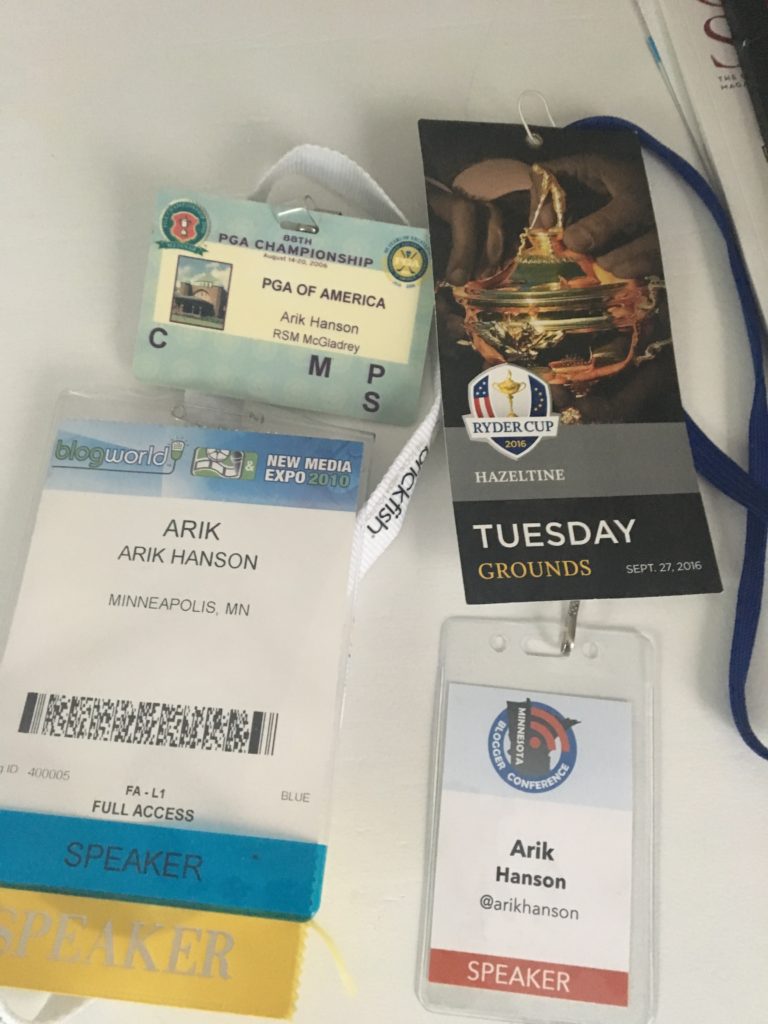 My most memorable: My badge to the PGA Championship at Medinah years ago, when I worked it during my time with RSM McGladrey.
So, who's desk would you like to see featured? I'm going to give this a go as an ongoing content series and see how it goes. Tell me to stop anytime…