Have you realized there's been an awful lot of movement in the social media ranks of late? Come to think of it, over the last year there's been a lot of movement. A lot of firms are still hiring, too. That'll probably continue to climb in the months ahead.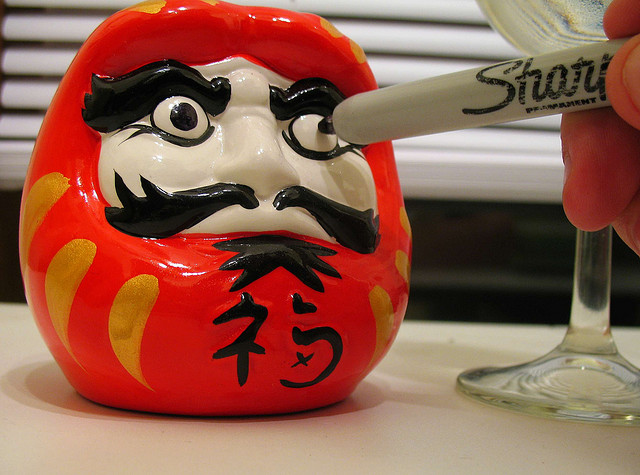 But, it got me thinking about the last four years. Why four? Because that's really when social became a big-time marketing player in terms of jobs.
I remember in Feb. 2009 when Valerie Simon and I started HAPPO along with 20 PR bloggers from across the country. So many of our colleagues were looking for work–that was the impetus behind HAPPO. Today? Many of those people are thriving. Many have even made dramatic shifts to senior-level jobs. Point is, for our industry, the market's been up the last few years. And, if you have the right skills, the market has been dramatically up.
I thought I'd break down what I've seen in the last four years in terms of the periods of time and what's happened during that time.
Thought leadership: 2008-2009
I realize social existed far before 2007, but let's be honest. That's when it really started to explode. And with it, the "A-listers" and their blogs and personalities online. This is where folks like Brogan, Solis and Shankman really built up their "personal brands" online. And, a host of other folks who might not be thought of as "A-listers", but people who've certainly made a name for themselves. Why did they excel? Because they weren't afraid to stick their necks out and share opinions during a time when a lot of people were still testing the waters. Keep in mind, at this time, a lot of people were still doubting the marketing power of social media–again, these thought leaders were the ones paving the way for all of us now. We really shouldn't forget that.
Examples:
David Armano (from principal at Dachis Group to EVP at Edelman; fantastic visual thinking/blogger)
Jason Falls (from VP at Doe Anderson to CEO of Social Media Explorer; one of the leading pragmatic voices in social media)
Todd Defren (Principal at SHIFT; one of the first PR bloggers)
First social jobs: 2009-2010
After a couple years of dabbling, you saw more companies starting to hire legitimate social media leaders and roles. Think Ford. Think Dell. Think Best Buy. Social became serious during this period–even if just a few companies were committing.
Examples:
Scott Monty (Ford)
Paula Berg (Southwest Airlines)
Lee Aase (Mayo Clinic)
Tectonic shifts: 2010-2011
In the last couple years, we've seen lots of movement in the social media industry. Think of all the people who have changed jobs in the last two years. Tons of agency people. Heck, my friend Chuck Hemann has worked for three different agencies in the last three years–and now he's back with WCG, the agency he started with a few years ago (where he has a killer role). Just four years ago, he was an account supervisor with a small firm in Cleveland. Now, he's one of the more in-demand analytics guys on the market. Or, consider Amber Naslund. She was working with a professional services firm four years ago–and before that working in philanthropy. Then, due to her extraordinary personality, communications skills and analytical mind, she secured a job at Radian6, where she seemed to excel (I only say "seemed" because I have not worked directly with Amber–I'm certain she actually did excel). But, just this past year, she decided to start her own company with partner, Matt Ridings (SideraWorks). Those are just two examples of the many changes we've saw in the last two years.
Examples:
Chuck Hemann (Dix & Eaton, Olgilvy, Edelman, and WCG in the last three years)
Matt Dickman (Fleishman Hillard, Weber Shandwick)
Christopher Barger (General Motors, Voce)
Dust settling: 2012
I think we're starting to see people settling into roles now. Will they be in those roles forever? Not a chance. But, we may see them stay longer than they did a year ago. Why? Because organizations are getting smarter about how they build teams–and the people are getting smarter in which agencies and organizations they want to work for. Three years ago, this was a bit of a mess. Now, the scene is starting to crystallize.
Examples:
Greg Swan (Vice President-Digital Strategy, Weber Shandwick; tenure: 6 years)
LaSandra Brill (Senior Manager-Global Social Media, Cisco; tenure: 6 years)
Alex Tan (Director-Digital, Golin Harris, tenure: 5 years)
What's next?
Who knows what the future holds for our industry. Will the bubble burst? Some tend to think so. Or, will momentum continue and will social skills continue to be in demand? Only time will tell…
Note: Photo courtesy of Rakka via FlickR Creative Commons.