I don't know if you've noticed lately, but the PR industry has been under a bit of fire. PR folks can't keep up. PR lacks creativity. PR is too focused on media relations.
Well, I'm calling hooey on that (yeah, I just said hooey–deal with it). But, not for some of the reasons you might think.
I'm calling hooey because our future has never looked brighter. And it's due to some of the kids I see coming out of school right now.
I speak to a number of schools over the course of the year, and I'm always impressed by the talent that's coming into our industry. Keep in mind, I'm not impressed with ALL the students (after all, most of them will wind up working at Burger King, right?). Typically, we're talking about a handful. But those 3-5 in each class–man, they're smart. And motivated. I mean, hyper-motivated.
Take Morgan Hay-Chapman, for example. Morgan's a senior at the University of Minnesota. I had the good fortune to meet Morgan last year at a U of M PRSSA meeting. We met up for coffee after that and I spoke at a U class again this year. Morgan's the U of M PRSSA president. She's had internships at Space 150 and the ALS Association. Oh, and she's the President of the Minnesota Daily right now. This is the kind of PR pro that will lead our industry going forward. I think we're in pretty good hands.
But what about the rest of the country? What do our future PR leaders look like? I thought who better to ask than the molders of these young minds–the professors at some of our fine universities across the country. So, here are 24 of the top future PR leaders–directly from the professors who helped shape them:
Nominated by Kelli Matthews, professor, University of Oregon
Karly Bolton (@kbolton)
Karly was just promotee to account executive at SHIFT Communications and has been there for a year. She's done amazing work and had a great deal of success in that year in terms of coverage, client kudos, etc. She's a superstar.
Samantha Luthra (@samanthaluthra)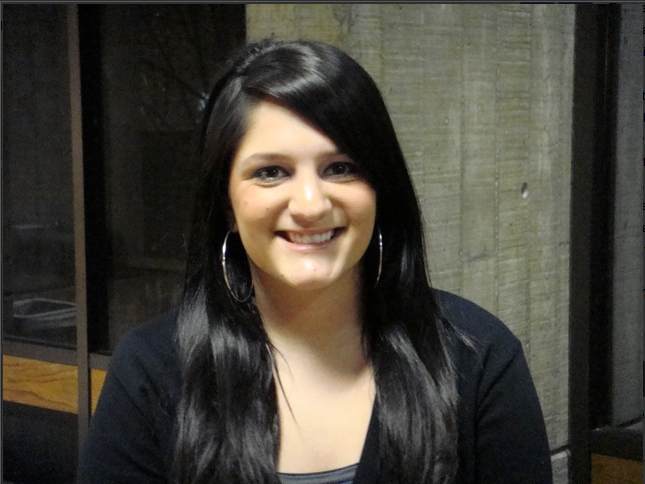 An account executive at Bread & Butter PR a boutique firm in Los Angeles. Samantha manages many of B&B's social media clients and has been instrumental in some of their clients' success.
Paige Landsem (@plandsem)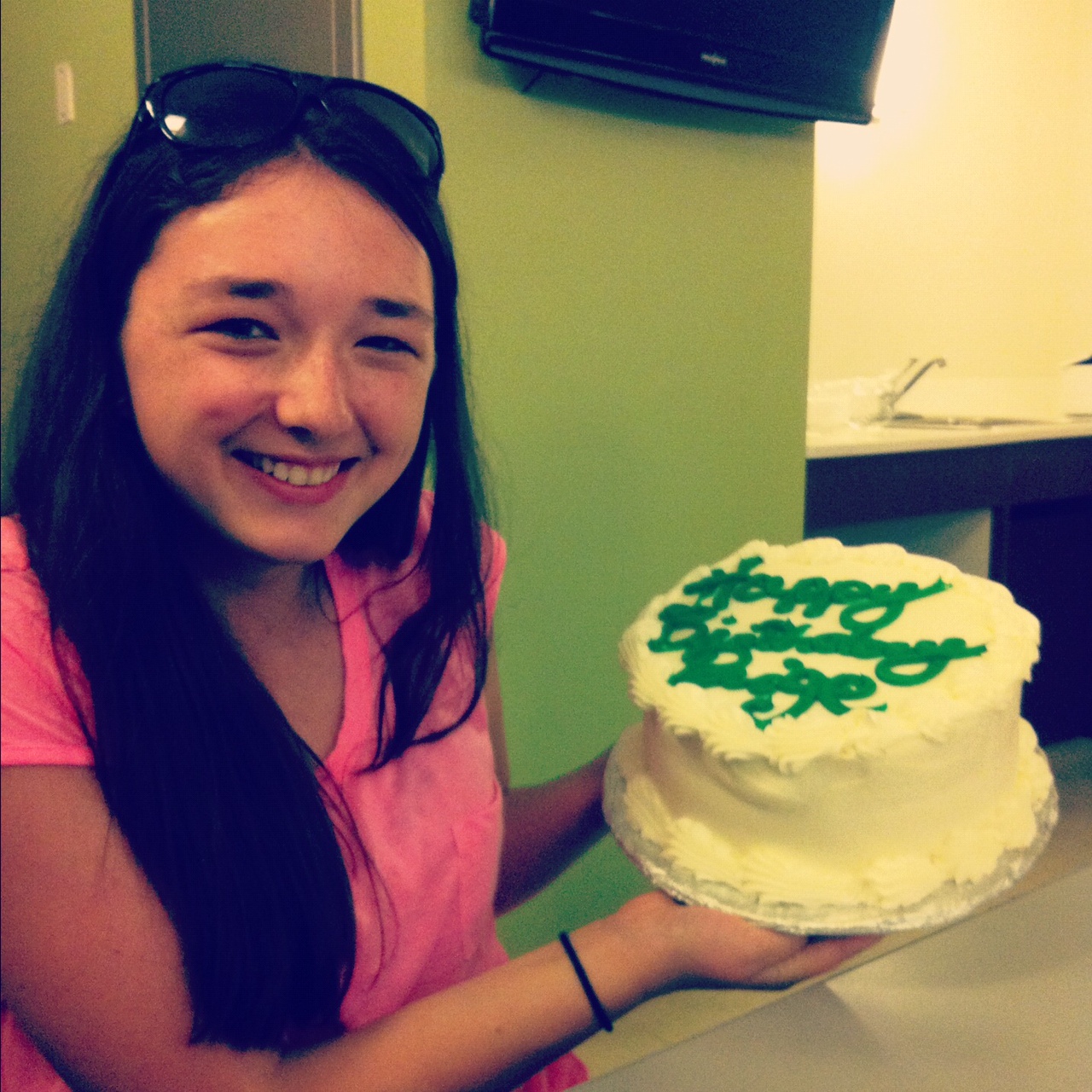 Paige has interned with the New York Mets baseball club and Sports Illustrated. She is currently at the Rachael Ray Show (publicity coordinator). She is smart and savvy and has really proven herself a smart young professional. Paige graduated in 2012.
Nominated by Patrick Strother, professor, University of Minnesota.
Katie Streater (@katiestreater)
December grad. Outstanding writer, superb student, advanced project management skills from having some extremely valuable internships including public affairs at the Mayo Clinic. Combines a lot of talent with a great work ethic. Katie is currently a Content Marketing Specialist at Interval. Destined for a great career in PR.
Sarah Tobin (@SR_Tobin)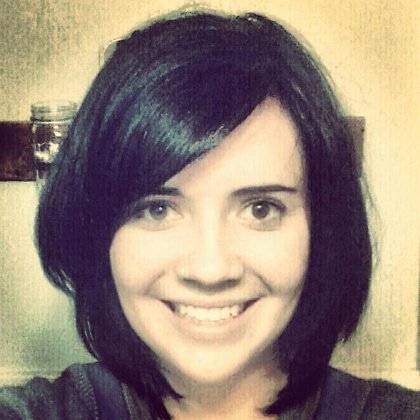 Sarah is a Spring 2013 graduate. Very creative thinker. Already able to apply innovative and effective approaches – such as personas. Great sense of humor, really fine writer, critical thinker, good interesting presenter and, as an added bonus: She's an accomplished photographer. Organized, talented and ready to make a major contribution in PR.
Nominated by Bill Sledzik, professor, Kent State University.
Sidney Keith (@sidneykeith)
Sidney has worked his way through college as a jack-of-all-trades at Napkin Studio, producer of mobile apps for the medical industry. His career continues today at an offshoot of Napkin called Squirrels LLC, where Sid is a partner and head of the "product experience" team.  Sid also maintains relationships with bloggers and business writers to help raise the profile of the new company. Sid understands the "geek" stuff better than most PR professionals ever will, but he's also a fine writer and strategist. Professors loved having Sid in their classes, as he was always a step ahead of the teacher on mobile technology and most any digital-interactive platform.
Lindsay Ridinger (@lindsayridinger)
Lindsay was a student leader inside and outside the classroom. A highly engaged officer in PRSSA, she took a leadership role in securing national recognition (a Teahan Award) for the Kent State chapter. In addition, she secured and developed two presentations delivered at PRSSA National Conferences. Lindsay served as student co-chair for the Fifth Annual 2011 YouToo Social Media Conference at Kent State (this conference featured keynoters Amber Naslund and Geoff Livingston). Lindsay's campus leadership efforts earned her a Student Leader of the Year award, Kent State's highest leadership honor. Today, Lindsay is project manager for the Davey Tree Expert Company where she focuses on content development for Davey's websites and social media platforms.
Lisa Gulasy (@lisagulasy)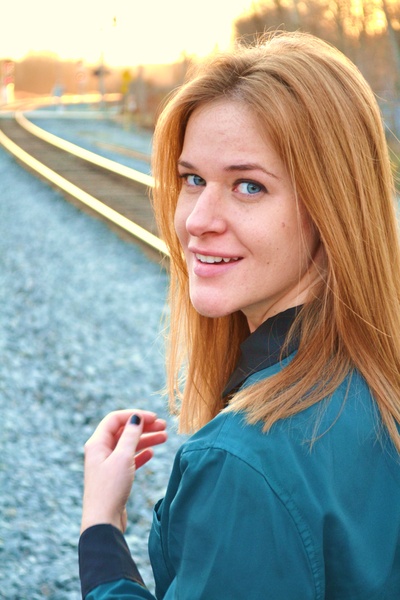 Lisa is an engaging multimedia storyteller and talented integrated marketing communications practitioner. As a student, Lisa majored in public relations and minored in advertising while also working as a producer and reporter for TV2, our student-run TV station. As a writer for television, she perfected the art of the one-minute story while also developing a polished on-camera demeanor. Both are critical skills in a world ruled by 140-character attention spans and a preference for video over print. Lisa now serves as a content marketing specialist for the Cleveland-based marketing firm Kuno Creative.  An interesting aside: As part of her education, Lisa studied art history in London and Paris.
Chris Sledzik (@csledzik)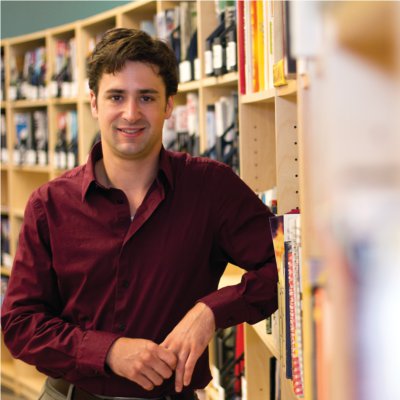 Chris came to Kent State as a graduate student in public relations after earning his undergraduate degree at Miami University, Oxford, Ohio. While studying for his master's, Chris earned a full-time post at Veyance (formerly Goodyear Engineered Products) handling internal communication and traditional media relations with a focus on website usability and initiating social-media integration with marketing efforts. Today, Chris works as a PR account executive with Northeast Ohio's largest integrated marketing agency (Marcus Thomas, LLC) where he works with B2B clients on traditional and social media platforms. Among KSU PR grads, Chris may be the most high-profile social media user.  Through a continued connection with PRKent and involvement with local PRSA Young Pros groups, Chris coaches students and peers on using social media to enhance personal brand and career.
Sarah Lack (@sarah_lack)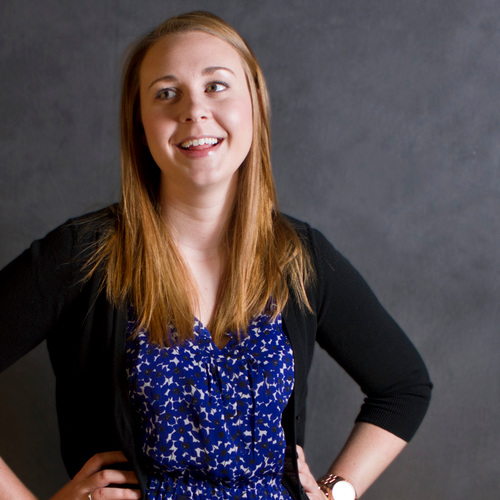 Sarah's performance during an internship resulted in a full-time job offer from the Cleveland office of Fahlgren Mortine about six months before graduation. She possesses a blend of the traditional and non-traditional communication skills. Sarah is a gifted writer and strategist with superb research and critical thinking skills. She asks good questions and wants to learn more – perhaps the most critical aptitude any young professional can possess. Sarah has a firm understanding of SEO/SEM strategy and content development. She works as assistant account executive at the Northeast Ohio marketing communications firm, Akhia.
Nominated by Tom Grier, professor, Winona State University (disclosure: I am a Winona State alum and speak at Tom's classes each semester)
Kathryn Johnson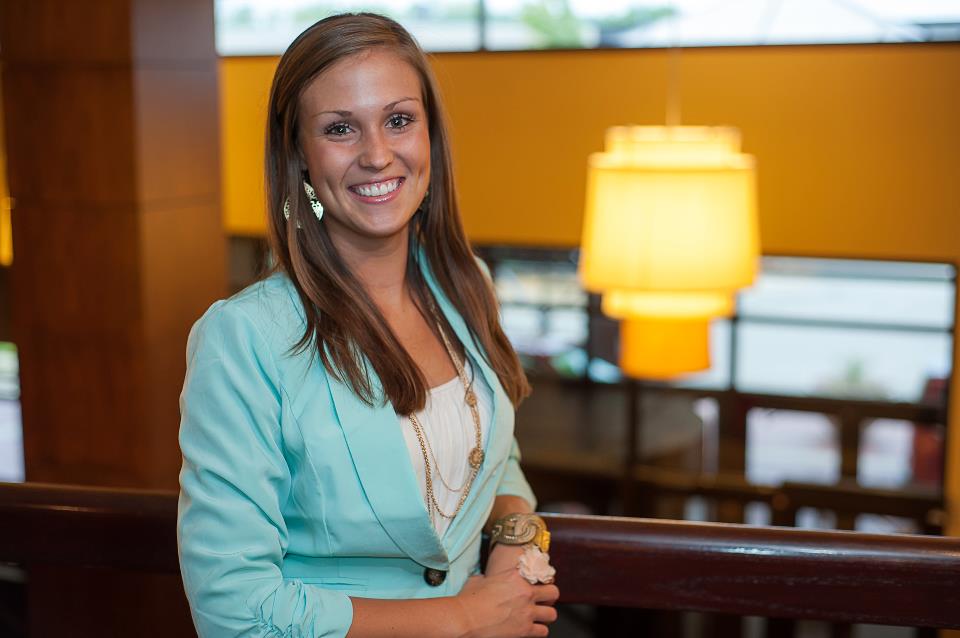 Katie is an example of the recent graduate who knew the job she wanted and set about working toward it, and even helping to create the position.  Shortly after graduating, she took a job with Marcus Hotels as a Guest Services Manager at the Sheraton Hotel in Madison, Wisc.  The company was not very involved in using the internet and especially social media to extend the brand, connect with customers and ensure satisfaction.  Katie brought her ideas to the company and was encouraged to experiment and build programming which helped the Sheraton Hotel meet and exceed its goals.  Since then, the corporate headquarters has promoted Katie to Event Manager, a position in which she can use her skills and abilities to help improve all the corporations properties which include more than 20 luxury hotels and 700 movie screens across the country.
Caitlin Smith (@itscaitlin0111)
Caitlin has truly used the knowledge she gained while at WSU in her career at Landmark Creations— maker of large inflatable signage and promotional materials.  Caitlin brought her knowledge of public relations and social media to the company and helped them expand their presence in a number of markets via Facebook, Twitter, Google+, Pinterest and others. She often leads social media chat sessions for others in the inflatable marketing and promotions field and is recognized as the "go to person" in that market segment for all things social media.
Heather Orfe
While an undergraduate at WSU, Heather took an internship role with the newly created HealthForce Minnesota consortium for advancing all aspects of healthcare education and service, based in Rochester, Minn.  The position required amazing professionalism and self-directed efforts to communicate with key stakeholders and a variety of publics. Though young and somewhat inexperienced at the time, Heather took on the challenge and excelled in every aspect.  That internship role led to several career opportunities which Heather has taken, leading her to a position of importance and great responsibility for the up-and-coming web service corporation (SiteImprove) with a strong focus on social responsibility and sustainability.
Jessica Wineke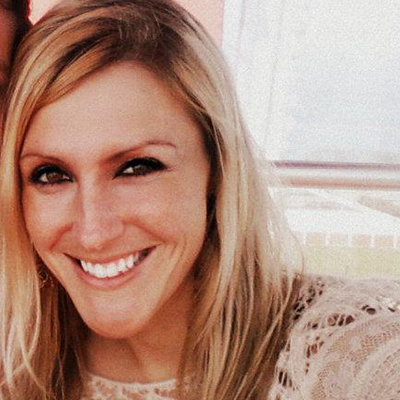 While at WSU, Jessica was a true leader among her fellow students. Upon graduation (2009), she landed a great job in her field as a public relations coordinator for Patch Products, an international toy manufacturing company based in Wisconsin. She performed extremely well in that position for more than two years before working at J.H. Findorff & Sons in Madison, Wis., for a year and recently ascending to her current position as social media specialist for Prestige Wine Group.  Positive attitude, hard-working, forward-thinking. And has tons of experience in a few short years since graduation.
Nominated by Kristie Aylett, professor, University of Tulane.
Kelly LeGuillion (@kleguillion)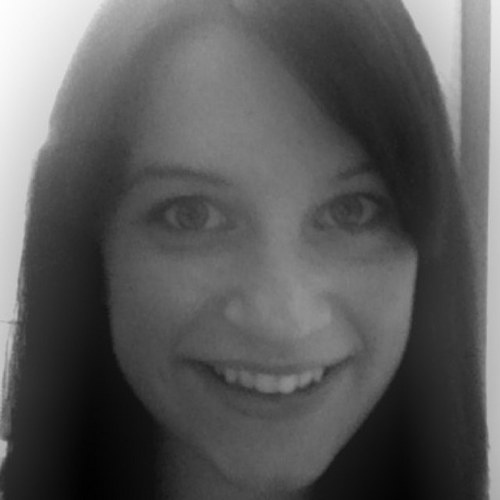 Kelly graduated from Tulane (made an A in three classes she took with me), now pursuing Strategic Public Relations graduate degree program at The George Washington University and working part-time with the Naval Meteorology and Oceanography Command Public Affairs office at Stennis Space Center in Mississippi.  She approached each assignment by thinking first of the client's needs and the project goals, rather than trying to show me how clever she could be. Her comments during class were insightful and demonstrated her maturity and level-headedness. She continues to develop her blog and build her online reputation.
Edward Mekeel III (@edward_mekeel)
Edward graduated from Tulane and just earned a Master of Liberal Studies from Southern Methodist University (Dec 2012).  Prior to college, he served in the U.S. Navy as a public affairs officer for 10 years but needed a degree to be competitive in the job market.  He now works in communications at the USDA Food and Nutrition Service in Dallas. In the PR Campaigns course, he led his team of classmates to develop an excellent campaign for a local museum. During the Internet PR course, he researched how children's museums were using social media and developed solid recommendations for another local museum, which has now implemented several of his ideas.
Nominated by Kirk Hazlett, professor, Curry College.
Kathryn (Katie) Bisson
Katie was/is an over-achiever with boundless energy and enthusiasm. She impressed me from the beginning with her eagerness to learn, to try new things, and to find her niche in the public relations world. She completed six internships both on- and off-campus and excelled at every one. She is fearless in that she has no qualms about questioning things that don't seem quite right to her, but she does so in an incredibly professional manner. Katie completed her undergraduate academic requirements in December 2011, a semester early, while she was interning with The HYPE! Agency. She started full-time with the firm in January 2012. She received her diploma in May 2012. She was promoted to Assistant Account Manager in January 2013.
Erika Kuzmicz (@erika_k)
Erika is the quiet over-achiever. She listens; she absorbs; she learns; she does. She caught my attention very early on with her ability to communicate complex thoughts in simple words. She always took classroom writing assignments to a higher-than-expected level with her analysis. She completed two internships and was able to sort out her own preferences for a work environment, in this case, The Castle Group. Erika completed her undergraduate academic requirements in December 2011, a semester early, while she was interning at Castle. She started work full-time with the firm in January 2012. She received her diploma in May 2012. She was promoted to Assistant Account Executive in January 2013.
Mike Griffin (@mgriffin1219)
Mike was a double major (business management and communication) as well as a soccer star (captain of the team in his senior year). From the beginning, he impressed me with his serious approach to his studies and to the development of his professional skills. He was able to switch back and forth from the relatively structured concepts of his management courses to the free-wheeling creativity of my public relations courses easily and comfortably. One interesting "bump" that he hit was shortly after he started with March full-time. As captain of the college's soccer team, he was used to being in charge–of being the person everyone turned to for guidance. At March, as a brand-new full-time employee, he was just another "member of the team." We met for coffee and a looonnnggg chat, and he was able to recognize what he was feeling and why. He adjusted quickly and has excelled! Mike completed three internships: Massachusetts State Police, Senator John Kerry's Boston office, and March Communications. He segued directly from his spring 2012 semester internship to full-time employee immediately after graduation in May 2012. Mike was promoted to Assistant Account Executive in January 2013.
Sofia Kathryn Coon (@sofia_kathryn)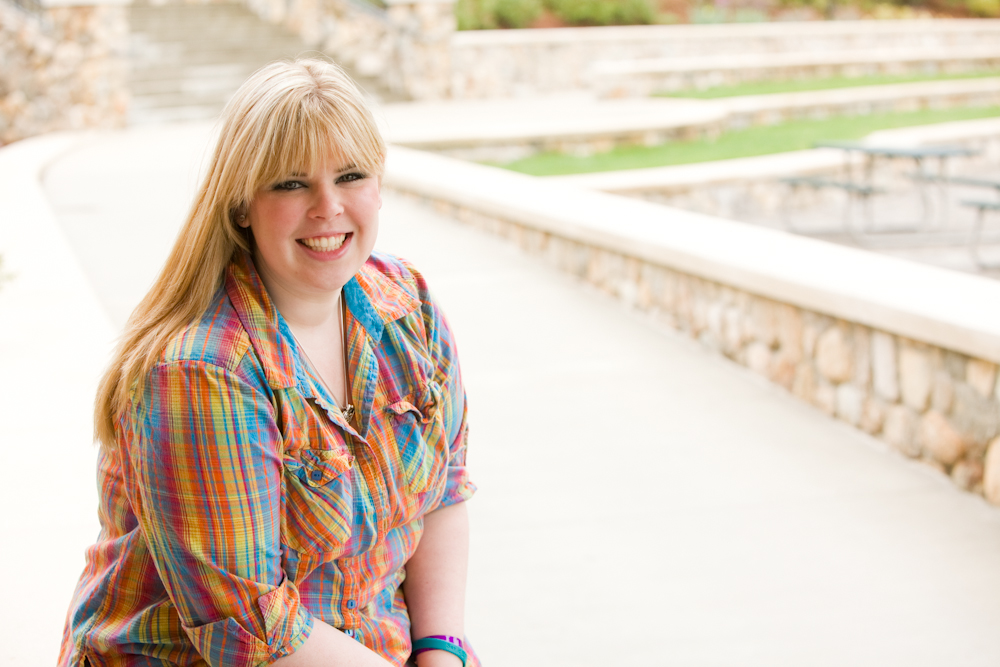 Sofia brings her love of visual communication and ability to connect with and relate to sometimes unseen audience members to the public relations profession. She recognized early on that, while she loves acting, theatre wasn't going to be a career goal. She wasn't sure what, though, until she took my "Principles of PR" course and (like I, many years ago) found her calling. I saw the potential in her ability to quickly absorb information and her willingness to ask the right questions, and persuaded her to consider public relations. Sofia completed an internship with a local museum/historical society and really came into her own as a visual and written communicator…they're still using some of the materials she created more than a year ago! Feeling that, with "just" one internship, she wasn't going to be as prepared as some of her other classmates to compete for jobs in PR, Sofia went directly from Curry to grad school at Syracuse where she earned a master's degree in public relations and really solidified her PR skills. She then targeted Schwartz MSL as the PR firm she wanted to work for. And the play continues…!
Nominated by Robert French, professor, Auburn University.
Gabrielle Hoyt (@gabriellehoyt)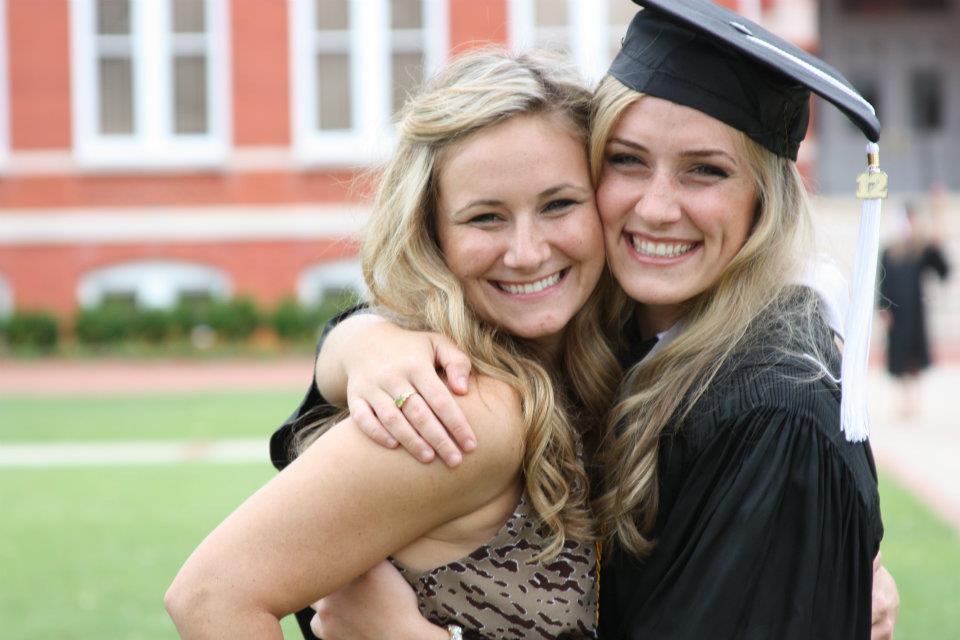 Gabrielle recently graduated and was the runner-up in the Daniel Edelman PRSSA Best PR Student award.  Gabrielle interned with Edelman Atlanta and was hired at the completion of her internship.  She's sharp.  Great writer and possesses a solid mind for strategy. Certainly, she ranks as one of our best students. And, up until recently, you could find Gabrielle blogging here about life on mass transit in Atlanta.
Landrum Isaacson (@landruml)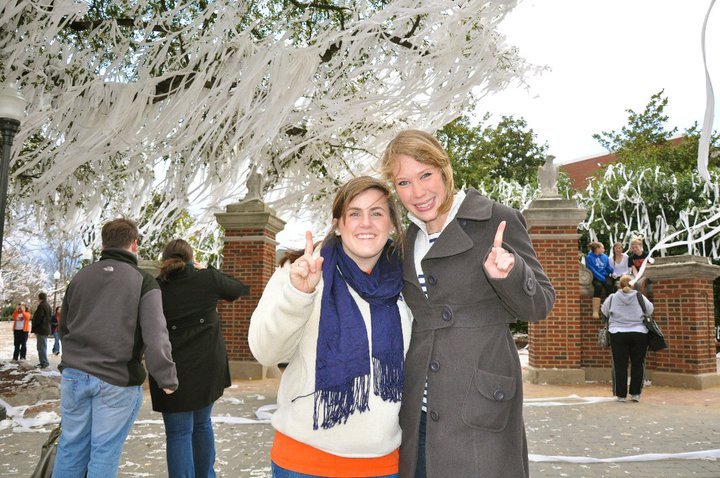 Landrum is a very remarkable young woman.  A recent graduate, Landrum interned with Emily Post.  Landrum is also an accomplished photographer.  While in school, she was so active I called her the only Type L personality.  Type L is 10 times more active than any Type A.  She worked her way through school.  Landrum reached out to so many minority groups, too.  She was a member of the Gospel Choir and served helping international student groups, too.
Sheyda Mehrara
Sheyda is a student with a mission.  She will go to New York and she will work in the fashion industry.  Sheyda shared the following:  "I was in 6th grade when I made the executive decision to use my allowance to buy Vogue magazines. I remember turning the pages while in awe of the dream-like editorials. I was captivated by the way the words and sequences told the designer's perspective. At that age, I wasn't aware public relations was attached to the job title. Now I'm planning on interning with a fashion designer or publication this summer in New York City in the public relations department. The more I delve into this industry, the more I'm aware that it's not all glitz and glamour. It might take a few years before I can afford my own Chanel bag. Yet, I've never been more sure that fashion has a story to tell and I'm the one to share it. Ultimately, I want to work with Kelly Cutrone of People's Revolution in representing these designers."
Katherine Sutcliffe (@katjsutcliffe)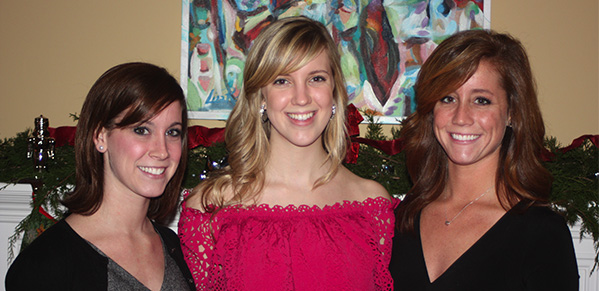 Katherine has already interned in New York City with Michael Kors.  Katherine is also a photographer.  Her work in school and internships proved to be excellent.  Katherine is constantly active… never idle.  Well traveled and gifted with a keen curiosity, Katherine is always seeking new skills and adventures.  She will succeed.w