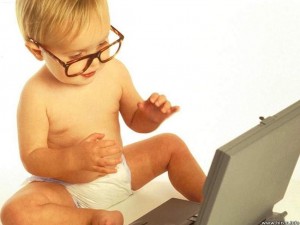 For those who interact online on a daily basis, we've seen the social space completely tip the PR industry on its head the last year. It's completely changed the way we communicate, counsel clients and behave as PR professionals.
And, it's changed the skill sets required to work in PR.
A basic understanding of how you work with traditional media outlets is no longer enough. You also need to understand the nuances of working with bloggers and know how to reach customers where they live online.
Writing well is a prerequisite for any PR job, but how well can you write in 140 character chunks?
Understanding information architecture and Web content development was once a "nice-to-have." In today's world, PR professionals are expected to develop blogs (using different platforms), Facebook pages and Ning sites. In some cases, we're even expected to write HTML code.
Some traditional skills will certainly remain in demand—storytelling, for example, will be even more crucial as we move forward. But, other skills will continue to be added to our collective plates.
For example, here's a short list of skills I believe tomorrow's PR pro should start honing now:
• Basic HTML and other Web coding skills. You often don't have to know a lot—just enough to be able to translate between your clients and the developers.
• Becoming a search expert. As search continues to play a bigger role in the marketing and communications mix, this skill will become even more crucial. And, understanding how social search fits into the equation will be increasingly important.
• Building relationships with customers, key stakeholders. With the advent of new social technologies, PR pros are now closer to the customer than ever before. We need to embrace that concept and hone that core relationship-building skill.
• Understanding how to reach customers where they live and interact. This means understanding ALL the outlets, networks and spaces available to your customers. Not just traditional media outlets. You need to understand the nuances of the social web, blogger relations and how to interact with customers on a one-on-one basis.
• Understanding how to use mobile tools. With the explosion of iPhones and Blackberries the last few years–and the apps that come with them–knowing how to use these tools to accomplish your work on the run is critically important. In fact, you could argue the single most important tool for tomorrow's PR pro is the smart phone. We're becoming more mobile every day.
This is just a start. I know there are many new skills I'm leaving off this list. What would you add?