The last two weeks of the year are two of my favorite weeks of the year professionally. Why? Because I usually have a little extra time to reflect and do some planning for the year ahead.
Part of that process is taking a long, hard look at my site and blog and discovering what kinds of content you're reading–and what kinds of content you're not reading.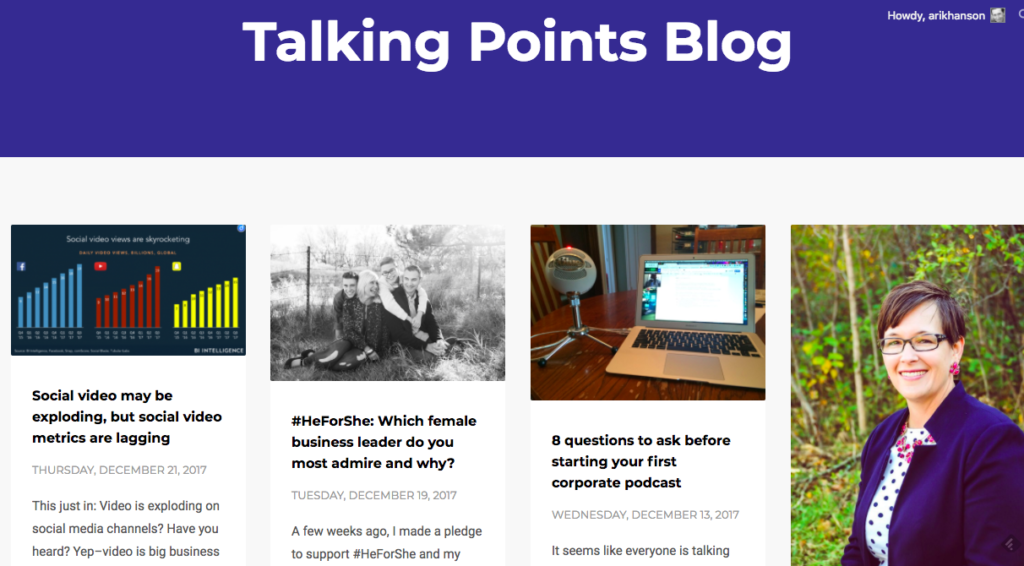 This year, Instagram-related content (no surprise) was hot, with two local Instagram influencer lists topping the chart. Newsy-type posts performed well, too, with my post about the Edelman Trust Barometer coming in at #3. And, as I've seen in the past, the PR Rock Star series continues to be a series people love to read and share. Interviews with the American Academy of Neurology's Leah Johnson, Boston Scientific's Amanda Gebhard and U.S. Bank's Susan Beatty all came in the top 10.
Here's the rest of the list. A few good reads if you missed them earlier this year:
List included such folks at Erin Good, Kim Ly Curry and Tom Horgen. Probably worth a read if you're a Minnesota-based company looking to connect with local types.
Another list I built with the help of people like Nicole Klang of Sigma Beauty, Andrew Miller of Fast Horse and Hyedi Nelson at Bellmont Partners.
Of course Edelman uses these surveys to scare the heck out of clients so they can convince them to use their services. But this year, I believe the stats in their annual Trust Barometer actually shouldn't scare you at all.
Sad–I didn't perform very well on my list this year. Had coffee with just three of the 14 folks. Time to get cracking on those remaining 11! However, I did get to know Amanda Gebhard a lot better (and she's fantastic, for those who might be wondering!). And, I'm happy to say Joanna Hjelmeland is now a newly minted solo PR!
Thanks to long-time PR colleague, Janet Swiechowski for making this one happen. She introduced me to UST social media manager, Kate Metzger, earlier this fall, and this was the resulting post from that meeting.
One of the true up-and-coming stars in social media marketing–especially in the health care field. If I were a health care company in town, I'd be recruiting Amanda right now.
From admin to director, Leah has done it all at AAN. And, she's been a part of some pretty cool work on behalf of MIMA the last few years, too.
Remember the Cracker Barrel kerfuffle earlier this year? Good reminders for brands here–even 9 months later.
You might be surprised at the outcomes of this basic research I did earlier this year. Or, maybe you wouldn't. Either way, research from Business Insider a couple weeks ago confirms what I blogged about here–if you want to influence/inform people under the age of 35, YouTube is the place to do it.
One of my all-time favorite people in the PR/comms business. Even if she is a die-hard fan of the green-and-gold.