dThis week I had the distinct pleasure of presenting at the second annual Solo PR Summit, a conference put on by Kellye Crane in Atlanta that focuses on all issues relevant to solo PR counselors.
I actually presented twice this year–once on Facebook advertising (find my presentation here), and once on keeping up with social media (I posted the deck on Slideshare, but I'll be posting about this next week). I also presented last year with Heather Whaling.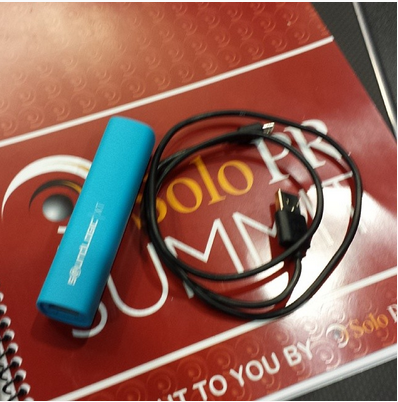 But for me, the Solo PR Summit isn't about me presenting–it's about me learning. And not just from the presenters, either. From my fellow attendees. It's the most useful event I attend each year.
But, in attending and presenting at the Solo PR Summit this year, I learned there are seven commandments to live by that will ensure you 1) Have a great time, and 2) Learn a ton. In no particular order, they are:
Thou shall participate. And participate some more.
There's no sitting on your hands at the Solo PR Summit. Everyone participates. And it works wonderfully–especially since it's a smaller event (80-100 attendees). In fact, during some presentations, the group was so engaged, I often learned as much from the audience as I did from the presenter!
Thou shall eat, drink and be merry.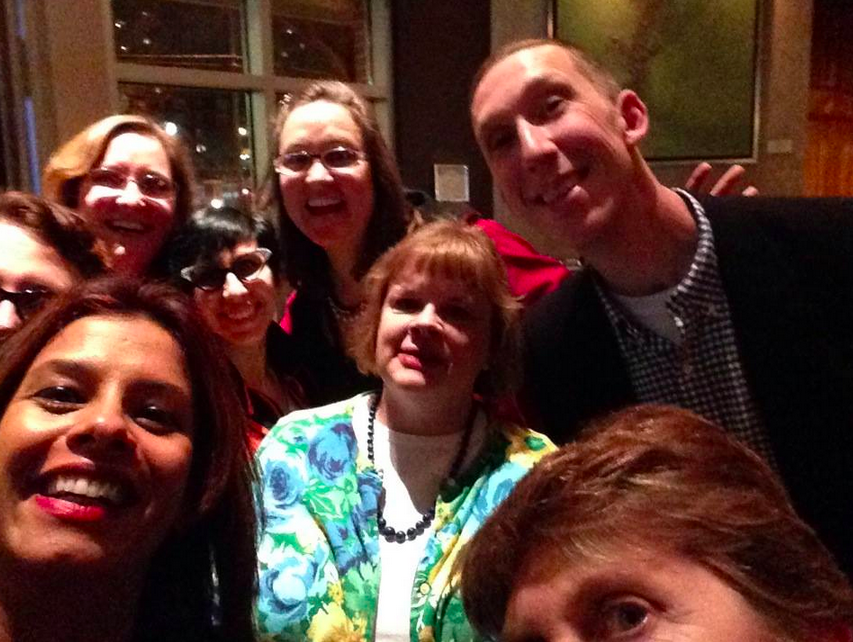 One of the best parts of the Summit is the evening hours each year. The time spent sharing a beer or breaking bread inevitably leads to rich conversations–and getting to know people a whole lot better than you can in a more formal conference setting. This year, I got to chat more with the wonderful Shonali Burke, Kami Huyse, Mary Barber (finally–we had never met face to face after chatting online for almost five years!), Daria Steigman, Diane Rose and Dan Farkas.
Thou shall forge new friendships.
One of the other great things about the Summit is you finally get to put a face with the avatars you see in the very active private Facebook group (I'll be posting about this soon–bar none the best Facebook group I've ever been a part of). I met a ton of new people this year for the first time including Nicole Yost, Leslie Padilla, and Julie Herzog Goetz just for starters. These are people I know I'll see again in the Facebook group, and most likely again at future Summits. You're creating online/offline friendships that will most likely last quite a long time.
Thou shall appreciate greatness–and hard work.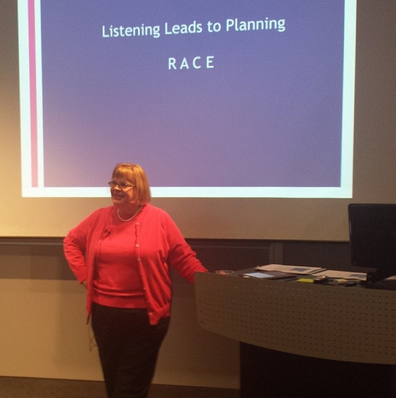 One of the things I love most about the Solo PR group–they appreciate greatness and hard work. I can't tell you how many people I heard go up to presenters after their sessions and thank them and say how much they appreciated what they shared. As someone who presents a decent amount, that means everything. Just a simple "thanks" or "I learned a lot in your presentation" goes a long ways with people. I've learned to repay the favor, so I try to go out of my way to give presenters a "job well done" after their session. I heard an awful lot of that the last two days.
Thou shall bow to Kellye Crane and Karen Swim
Without these two women, the Summit simply does not exist. And then where would I interact with all these smart folks? Over the years, Kellye has done a wonderful job of leading this community and now guiding it (with Karen's help this year) into one of the most useful groups of people I've been associated with. As someone who's known Kellye now for five-plus years, it's been so fun to watch her take this from a blog to a real, living breathing community of people that I know many of us value tremendously.
Thou shall never ditch Mary Barber for dinner
OK, so I learned this one the hard way when I "blew off" Ms. Barber and a group of other lovely ladies for dinner on Tuesday night. I can only say this: It will not happen again, Mary. I promise.
Thou shall not be surprised when Jason Falls orders a drink with bacon IN the drink.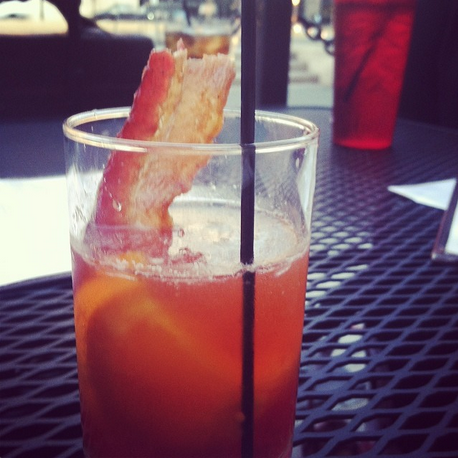 Oh yeah, that happened. Ingredients in the drink: Bourbon. Bacon (candied bacon, actually). Sugar. Bitters. Maple syrup. That's just how he rolls, I guess.
Already looking forward to next year's Solo PR Summit!
Note: Photos courtesy of Kami Huyse and Shonali Burke via Instagram and Facebook.