Cue music. Curtains. Enter Billy Crystal from stage left (oh wait, I mean Hugh Jackman).
It's the 2009 PR Reader's Choice Blog Award winners!
I know you're all been waiting with bated breath (yeah, right), so we'll get right to it. But, before we do, I wanted to take a moment to recognize a number of folks who helped me along the way with this work. Amy Mengel for all her help creating the badges. David Mullen for always serving as my trusted sounding board. And Beth Harte, Jen Wilbur, Rachel Kay and David again for helping me recognize the winners.
And I would be remiss, if I didn't recognize ALL the blogs that were nominated this year. What a tremendous group of smart, insightful and consistently excellent PR blogs. I think we all found a few new adds for our Google Readers this past week. Congratulations to each and every nominee. Finally, I want to thank this community. YOU made this possible. 50-plus nominations, numerous comments, DMs and emails and more than 400 votes! Wow.
Without further ado…drum roll please…your 2009 PR Reader's Choice Blog Award winners as voted by YOU, the readers:
Best Up-and-Coming Blog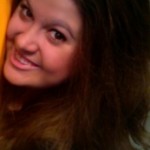 Popular post: PR-Not the Final Puzzle Piece in Social Media
Reader Recognition: "Arriba! As the CEO of the CubanaLAF Fan Club, how could I NOT vote for the LAF Blog! Lauren does a great job posing questions and offering her opinion in a thoughtful, friendly manner that welcomes and encourages open discussion (have you seen some of the heated debates recently?). And you'll hear from professionals of all backgrounds (not just PR). Her fearlessness and "flirty nerd" style keep you coming back for more. If you're in marketing, you should be reading the LAF Blog." — Jen Wilbur, RockStar Communications 
Runner-Up: The Lost Jacket, Stuart Foster
Most Educational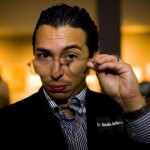 Popular post: Reviving the Traditional Press Release
Reader Recognition: "As the father of Public Relations 2.0, Brian Solis is a driving force behind how public relations is changing from a media relations driven profession to a "public" relations driven profession. Through his blog, PR 2.0, Brian freely shares his wisdom, insights and thought leadership with his community. Public relations professionals would be doing themselves a disservice by not reading Brian's blog." — Beth Harte, Harte Marketing & Communications
Runner-Up: Dave Fleet, Dave Fleet
Most Thought-Provoking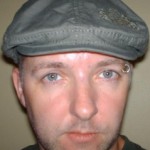 Popular post: Is Journchat Losing its Fizz?
Reader Recognition: "I've been a great fan of Danny's blog since the moment I took the plunge into social media, and his writing serves as a great inspiration for me. Danny isn't afraid to share his opinions or broach subjects that may illicit some mild controversy, which makes his blog such a thought-provoking destination for social media and PR practitioners of all levels. Danny's content ranges from informative features of must-have social media tools, profiles and interviews of professionals, personal musings on the communication landscape and much more – providing a hearty mix of commentary and information to help us all grow professionally. In addition to compelling content, Danny's generosity in supporting others has propelled his community of admirers who appreciate his warmth, intelligence and spirit. Congratulations Danny!" — Rachel Kay, RKPR
Runner-Up: Communications Conversations, Arik Hanson (no, I didn't stuff the ballot box–if fact, in the spirit of transparency, I voted for Mr. Brown here)
Blog of the Year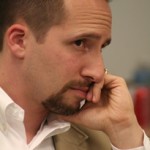 Popular Post: The Next 50 Years of Public Relations
Reader Recognition: "Todd's blog is one of the ones I read most regularly. He shares incredible insights, engages his blog community well and is a true industry leader in my opinion. In fact, I learn so much from him that he should probably send me an invoice. Don't tell him I said that, though." — David Mullen, Communications Catalyst
Runner-Up: Communications Catalyst, David Mullen
Congratulations to all the winners and nominees!