The year was 2012. A good friend, Shelli Lissick, had recommended my name to Dr. Tom Grier, a professor at my alma mater, Winona State University. After chatting with Dr. Grier over the phone, I made the trip to Winona to speak to his class for the first of what would be many times over the next 7-8 years.
With that, my interest and passion for teaching was ignited.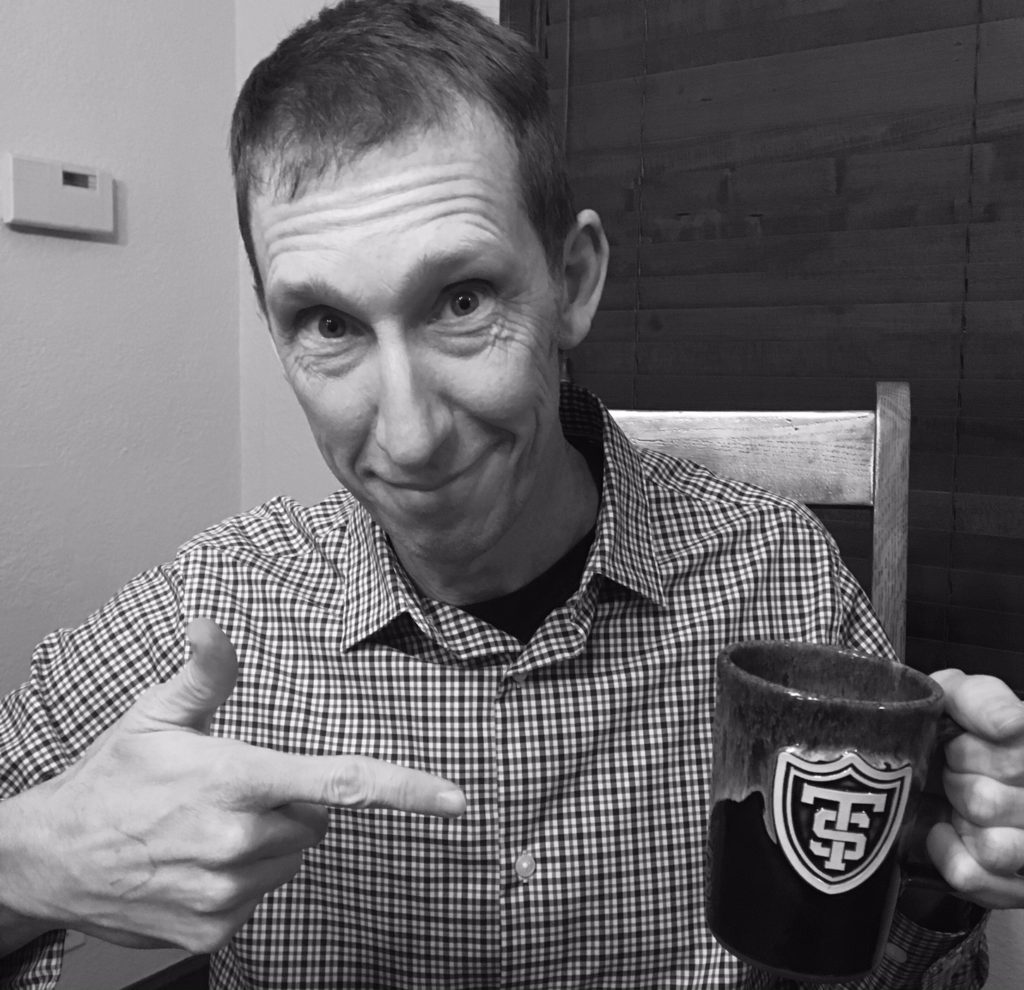 Over the next few years, I would speak at Winona at least once a year. Then, long-time friend, Betsy Andersen asked me to speak at her class at the University of St. Thomas. I had never really spent much time on that campus, but fell in love with it almost immediately. Maybe I could, one day, teach at this wonderful school, I thought. Seemed far-fetched, but a dream started to grow.
Recently, that dream became a reality.
Earlier this month, I was officially invited to teach my first class (a social media class) at the University of St. Thomas this fall.
Now, I realize this might seem like an odd dream to some. After all, let's be completely honest, there's not much fame or fortune in teaching. No one accepts an adjunct position because they're looking to get rich and/or "famous." And, why would someone with a solid solo digital marketing practice agree to teach and take time away from that?
For starters, no, I'm not doing it for the money. And, I wouldn't think many of the other adjuncts I've known over the years, were either. We do it because we love it (or, in my case, I think I'm going to love it). And, we want to help shape the next generation of marketing and communications' minds.
Second, this will not affect my solo practice in any way–at least, that's my plan for now. I actually think they complement each other nicely. I'll bring much of the work I do in the industry into the classroom each week–I think this will be the area where I can add the most value for students, at least out of the gate. On the flip side, I think my clients will benefit, too, as I'll bring new thinking to the table as a result of the research and reading I'll have to do for class each week. What's more, many of these students will soon enter the workforce–my clients may be needing to hire them! Who better to recommend the best and brightest than their professor!
Overall, I also see teaching as a "second act" for me down the road. My wife and I have designs on scaling back our work lives once our kids are out of the house (just six years away now!). For me, I'm hoping that means a mix of consulting (fewer hours) + teaching, with the idea of phasing out the consulting eventually. This is many years away, but that's my tentative plan.
For now, I'm so excited to get started at UST. But, before I do, I have so many people to thank–people who got me to where I am today in this journey:
Betsy Anderson — Betsy has helped me in so many ways throughout the last 8-10 years, from inviting me to speak many times at UST and the University of Minnesota, where she now teaches, to mentoring and helping me out as I start this journey.
Mark Jenson — Another long-time friend and mentor, I will be following in Mark's footsteps in a way, as I start teaching this fall (just like he did a couple years ago at the U of M).
Aaron Zaslofsky — Aaron initially introduced me to Bruce (see below) who introduced me to the Dean who hired me. None of this happens without Aaron's generosity.
Bruce Moorehouse — I met Bruce after an introduction from Aaron. Even though we instantly connected, he certainly didn't have to take the extra time to personalize introduce me to the Dean and vouch for me as an adjunct. I'm not sure I'll ever be able to thank Bruce enough.
Dr. Tom Grier — I've gotten to know Tom pretty well after speaking to his class probably more than 10 times over the last number of years at Winona St. I never had Tom as a prof when I was in school, but I certainly have come to admire and respect his approach and style as a professor–most likely a style and approach I will employ in the classroom starting this fall.
Angela Hanson — No one pulls off the independent consulting gig without the support of their spouse. I'm no different. And, this teaching position at UST never happens without me doing the solo thing the last nine-plus years.
See you on campus this fall!