I first heard the name "Sue Serna" a couple years ago from my clients at Cargill. Since then, her name has started to pop up with increasing frequency. As a leader. As a hiring manager. And, a social media thought leader here in the Twin Cities. As Sue builds out her social media team at Cargill, I thought it would be interesting to sit down with her and talk about her path to her current role, her thoughts on former journalists as social media professionals and her favorite North Shore hot spots. Here's Sue!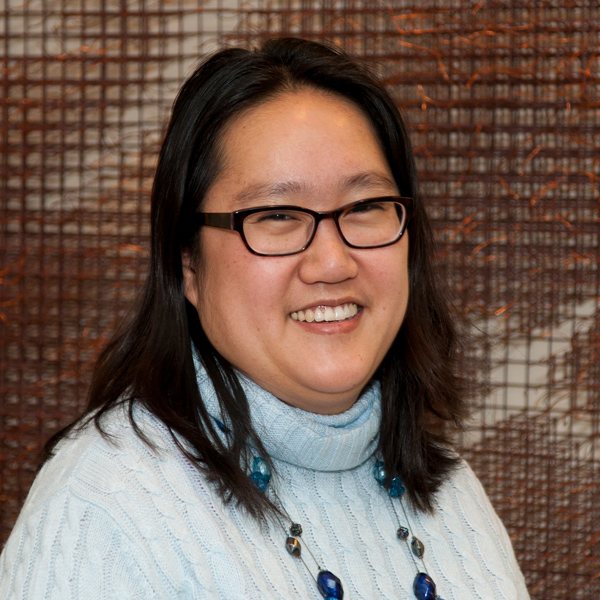 First, tell us a little about your role at Cargill as the global social media lead. What does that entail? What are your job responsibilities?
In short, when it comes to social media at Cargill, the mouse stops here. I'm the head of Cargill's corporate-level social media team and oversee all social media at Cargill. That includes our global corporate-level strategy, channel management and oversight of our enterprise social media tools as well as company-wide standards, protocols and procedures for both organic and paid on all channels and all platforms globally. I'm on the front lines helping drive messaging, strategy and crisis management. I am also responsible for helping people across the company manage social media accounts that are not corporate-level accounts. That work includes advising, counseling, setting standards and implementing best practices, plus a whole lot of training. I also manage the corporate-level team, which is about to have members on four continents. Finally, I advise and assist with insights, analysis and social listening.
On a much more practical level, I really view my job as being the chief security officer and standard-bearer for Cargill's social media, ensuring that our company is not the next company that winds up in the news for getting our Twitter account hacked. My job is also to be the company's No. 1 social media cheerleader – championing the cause of social media at Cargill and enabling the company to use it to drive toward our financial and communication goals.
Now that it's been nearly 10 years since social media marketing became a legitimate discipline, what's the number one challenge of managing social at a company the size of Cargill?
Hard question. There are so many challenges. If you made me pick just one, I would say helping people throughout the company understand that social media is not a shiny object. It is a business tool. There are lots of common misconceptions about social media for business that we encounter on a daily basis… social media is free (it's not), social media is fun (yes it is, but it shouldn't "just for fun" in a business context) or anyone can do social media (trust me, no they can't). But the No. 1 thing I talk with people about at Cargill is that they need to tie their social media objectives to a real business objective. Saying you want a Facebook page "to raise awareness" or "reach stakeholders" is not specific enough to make an actual social media strategy that will have a real impact and move you toward achieving your overall business goals.
Any projects coming up in 2018 that you're particularly excited for at Cargill?
The biggest thing we're doing is taking my team global. Until now, the entire team has been based in Minnesota at our corporate headquarters. But as Cargill is a global company, our team really needs to be a global team to support the entire organization. It makes so much sense in terms of enabling our team to really serve our colleagues around the world. It eliminates time zone issues and gives us real bench strength, crisis capabilities, language capabilities and cultural knowledge. It's a tremendously exciting change and challenge to take what we've built in Minneapolis and expand it into a truly global force.
You've been hiring for the Cargill social media team recently. And, I know from talking with many of my corporate friends and clients, it's a real challenge. In finding the right skills. And, in making sure candidates deliver on the skills they claim to be proficient at on their resumes. What kinds of trends did you notice in your hiring process?
Hiring is a really hard challenge right now. The one thing that surprised me the most was that there seems to be a current gap in the talent pool when it comes to social media professionals. There are people like me who came from another career, have been in this industry for say six to eight years and are probably leading a social media operation at a company. Then there are a lot of junior level folks who are pretty newly graduated or have had a year or two of experience at a small company or an agency. But there is almost no one out there with that middle level of experience – people with say three to five years of experience in some sort of social media role who are ready for their next career challenge or a more high-level position. I am pretty sure that this is just a byproduct of the way the industry developed. Those of us who got in early are now in leadership positions, and there was just not that much of a pipeline filling in behind us for a few years. I will say that the most surprising thing to me about this trend was that it was true across the globe in all four geographies where we posted jobs this year.
Now that we're a couple months into the new year, which social media trends do you think will truly impact your work at Cargill in 2018?
Here are the high-level trends developing that are eating up our time at the moment:
Organic is really dead. OK, I may be exaggerating a little. I do believe there is still value in organic content. But the changes lately, especially with the Facebook algorithm, have really forced companies into a place where they have to pay to play a lot more than they used to on social media platforms across the board. Now when I talk to people about what it costs to do social media well, I say there are three categories of expense: resources (ie, people time to manage your social media), content (either people resources in-house or outsourcing) and paid. You almost can't do it now without paid, and there are lots of cases when I advise people that they shouldn't invest the time and resources if they can't put the proper budget behind their effort.
Video still rules. An oldie but a goodie. Video continues to be more and more important. But now the key is short video. Anything above 30 seconds is really long-form at this point (and I say that even though most of our videos are a minute or more). It's really hard to get folks to understand how little time you have to grab and hold people's attention on social media these days.
A platform for everyone. It used to be that we could make one piece of content and slap the same post up across all channels. But social media is increasingly becoming nichey, and each platform needs its own content, its own messaging, its own formatting and its own considerations for audience, targeting, etc. "Just post this on social media" has never been as complicated as it is today.
You're one of many former journalists who are now holding key social media positions at companies in the Twin Cities (and, most likely, U.S. if I broaden the conversation further). I have my thoughts on why this trend has accelerated in the last few years, but what's your take? Why are we seeing more former journalists excel in these key social positions?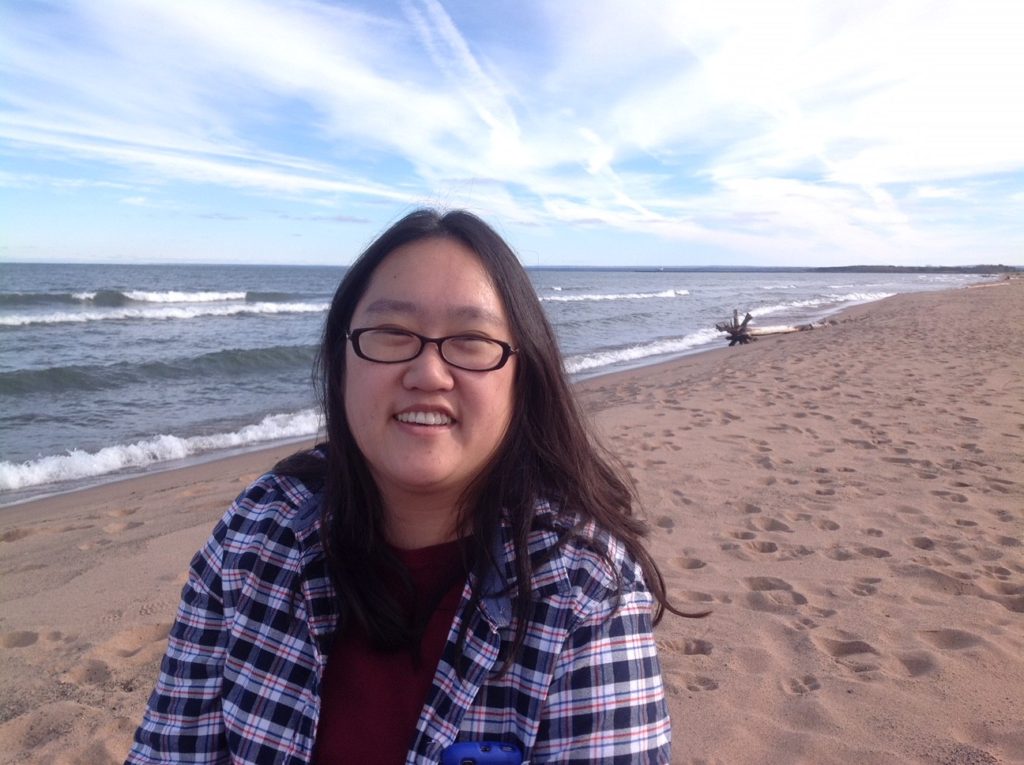 I may be biased, but I personally believe that journalists do exceptionally well in these positions because the skills just translate so well. I have hired several former journalists for my team and that's quite intentional. Journalists already know how to write content that is compelling and interesting in a short, concise way. They can do it on deadline. They can do it without grammatical, spelling or other writing errors. They are used to being handed a pile of information and being asked to first make sense of it and then write something intelligent about it. And they're used to being asked to do that with immediate, always-now, nearly-impossible deadlines. They're used to pressure and being in the public eye. They're used to jobs where "what I'm doing today" changes all the time. They understand that what you write becomes public record. They understand how to find information and have very high standards for accuracy and ethics. And, they generally have a very good knack for sniffing out BS. In addition, they understand human behavior and consumer behavior, and they are used to dealing with readers who are mad at them because of something they wrote. More than anything, most journalists are chameleons, who can switch topics on a dime and multitask like crazy.
All of that said, we have also successfully hired people who came from non-journalism backgrounds. These people are all as equally excellent as their ex-journalist teammates. But often they need a little more help with some of those basic skills I outlined above. It really comes down to finding people that exhibit both the right skills, thought process and general personal inclinations and then really working hard on the onboarding and training. Since we are not yet at a point as an industry where we have a giant pool of skilled people in this exact field, you are always looking for the person that you think could do the job the best with the skills they have. It's like growing a plant. You have to have the right seed to start and then take care of it with the appropriate water and sunlight to get it to blossom.
When we met up a few weeks ago, you noted you do a ton of reading when it comes to keeping up with what's going on in our industry. What are your go-to resources that you read or listen to regularly (blogs, sites, podcasts, etc.)?
I am a voracious reader. I love websites like Mashable and TechCrunch for my industry news. I also will scan through some pop culture/news sites like Vox, Slate, Huffington Post and the AV Club (because I'm a TV junkie) on a pretty regular basis. But really I love to read books. I read almost exclusively nonfiction. I read a lot of books about business and management. And I am still a junkie for books about shopping behavior and the retail industry (I covered retail for 10 years in my reporting career). I am fascinated by why people buy what they buy and why. And I do think this knowledge helps me in my job at Cargill. Understanding human behavior is not to be underestimated in a business setting.
Can't help but notice a bunch of North Shore pics on your Facebook page over the last couple years. Sounds like we might share a love of the best place in Minnesota! What are some of your favorite places to hang out on the North Shore (mine: Shovel Point, Artist's Point and Brule River).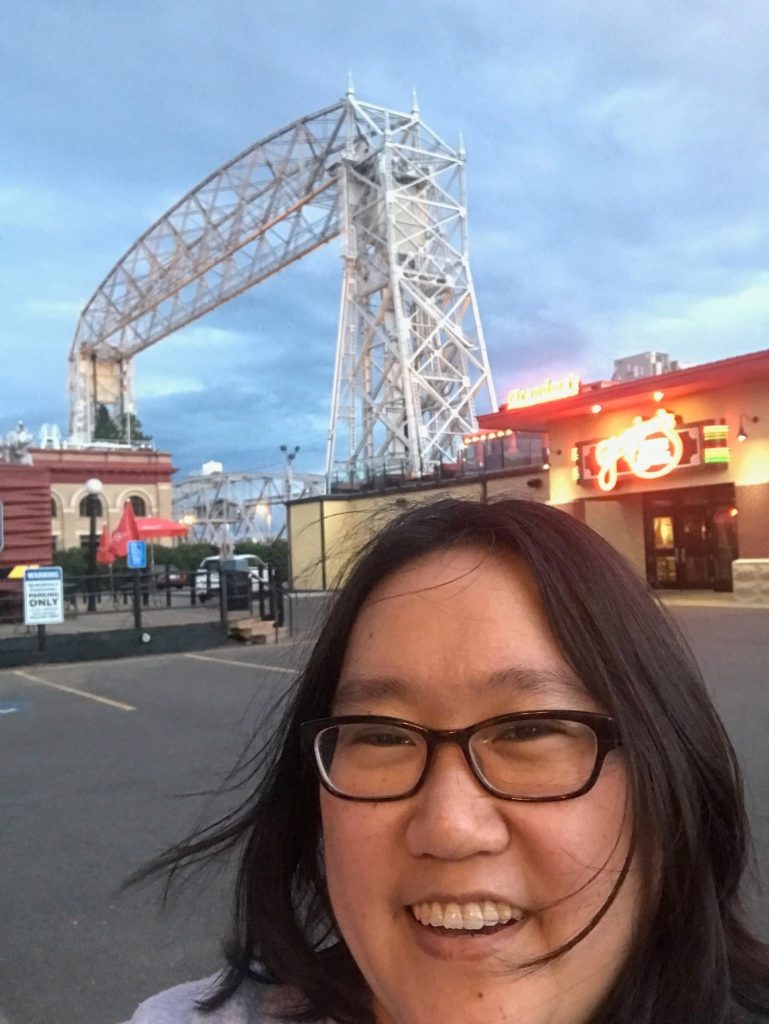 Yes indeed, you social media troll 😊 My husband and I love the North Shore. My personal favorite place in the world is Duluth, and not just because it's the city where my all-time favorite band (Trampled by Turtles) originated. Ironically, we discovered a few years ago when we were researching our family's genealogy that someone on my mom's side of the family (I think it was my great great grandfather, but don't quote me) taught at the business college in Duluth right around 1900. I went to the address listed on the hand-written Census we found but there's no house there anymore – just an empty lot. Still, I kind of feel like I was always meant to fall in love with Duluth. We are also quite fond of Two Harbors and we usually get up to the Lutsen area every year. But for us, there's nothing like hanging out on the shores of Lake Superior. We spend as much time up there as we can, which is admittedly not enough.