For years, Ryan Pena was one of those people I definitely knew about, but never had a chance to meet. I recently figured it was time to change that, and asked Ryan to happy hour. And man, am I glad I did. Not only is Ryan a leading-edge social media marketer (and future pop star–have you seen his Facebook videos this past week? :), he's also–and more importantly–one of the nicest and most engaging people you're ever going to meet. Our happy hour went by just like that–you only get that feeling when you're talking with someone like Ryan Pena. So, maybe I should stop chit-chatting so we can meet this Social Media Rock Star!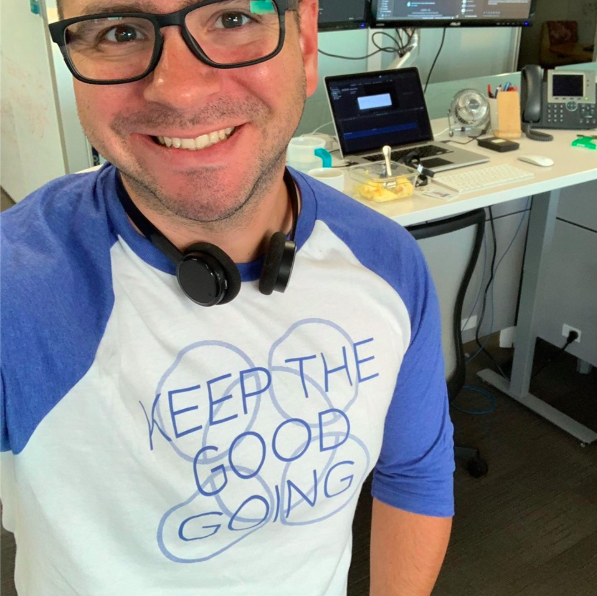 Can you start by telling us a little about your current role at Be The Match?
I work for their Marketing team as a Social Media Strategist. In short, I oversee the day-to-day social media efforts we do and how those initiatives and campaigns perform…I then identify ways to improve those efforts to help drive more people to join our registry, which will then help save more lives!
Now, you started in social at Be The Match, but then transitioned to be part of an Innovation Lab before returning to social. Can you talk a little about that? How did that come to be?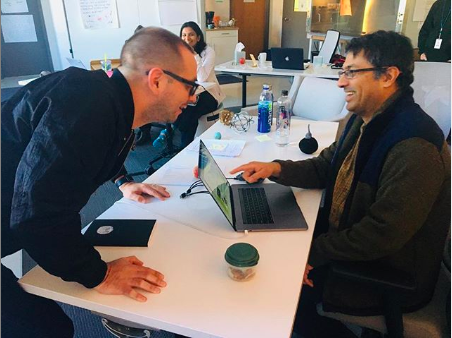 It was a crazy yet awesome time for both my career and our organizations company culture. In the summer of 2018 our CEO announced to the organization that we will launch our first-ever Innovation Lab in 2019 and they would recruit 6 people from within the organization to completely step away from their current roles and come together to innovate around a specific challenge the organization/industry is faced with.
A few months after this announcement, I learned I was one of the 6 selected and we worked off-site for 7 months working on what needs to be done to increase one of our life-saving donation options for patients in need. We recently came back to the organization with our recommendations backed up by research and data. After off-boarding our recommendations, we have all come back into the organization with a refreshed approach to problem-solving as we reconnect with our careers again.
Like a lot of people who work in social media marketing, you didn't start out in comms/marketing. Can you talk a little about how you made the transition from your HR/IT job to one in social media marketing 10 years ago?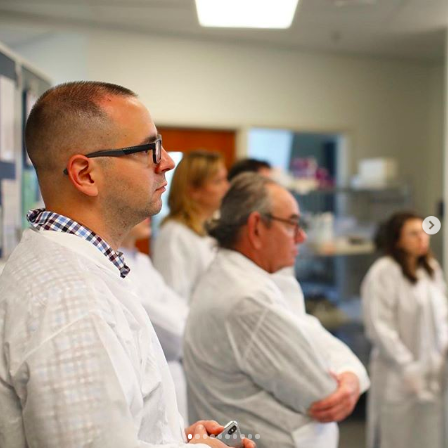 I was struggling in a sales role. Constantly cold-calling people that I knew had no interest in speaking to me, since they didn't know me or the value I genuinely wanted to offer to them. It was 2008 during this time and I decided to start leveraging LinkedIn as a tool to identify and connect with these managers I wanted to get in front of. I focused on doing what I thought would be valuable to me, so I provided them with valuable market information on the platform, engaged on their content, and started meaningful conversations online with them. Those conversations eventually turned into in-person meetings and the organization caught on to this process and had me train other team members.
While that specific job didn't formulate into an actual social media role, when I moved to the next organization, we worked together to build on my passion for social and created a role that would elevate their business goals by leveraging this marketing channel.
You're one of a small number of people in town that have been working in social now for almost 10 years. What's the single biggest change you've noticed recently about working in the industry?
Automation…or the lack of the true human element come through on social as much as it used to "back in the day". While I'm all about change and understand the need for automation with users in the billions, I am constantly pushing organizations I work for to bring the human element back into our social strategy. It's something we are all thirsty for and, unfortunately, don't see as often as we can with the power of social media.
Over the years, you've built quite the reputation as a video host for the brands you work for. I remember you playing host with MentorMate at MIMA Summit a few years ago. I know you've been a video emcee of sorts for BTM. Why do you continue to find this role? And, where do you see video going with social in the years ahead?
It plays into the previous question I answered…people CRAVE human interaction, especially when it's for a brand that's not broadly known, like most brands out there. For example, MentorMate is a custom software company…not something that's very sexy to see/learn more about on social media from a traditional brand awareness standpoint. Because of this, I worked with the team to shoot and produce dozens of employee spotlight videos that brought out the people behind the brand, their passion, and the work they do at MentorMate. Though those videos, we saw a major increase in traffic to the brand.
In short, video is one of the most effective ways to bring a brand to life and humanize the mission.
You're in charge of a small social media team at Be The Match. What skills and abilities did you look for when you were assembling your team? What were the skills you absolutely felt you like you had to have and why?
One of the top things I look for is their problem-solving abilities. During interviews, I give them challenging scenarios to think though that could happen on social media. Hearing how they think on the spot is a super helpful way for me to determine how their quick-thinking works since social is NOW. I also look for elements on collaboration and communication skills since that's critical to an effective team.
Any interesting projects you're working on at BTM right now?
Apart from building out a revised strategy for social, I'm also working with our team to find creative ways to increase diversity recruitment within our registry. It's exciting because the more we uncover with what works best, the more lives we can save!
We talked about this when we met, but you're a big bike commuter. In fact, you commute from Plymouth to downtown Minneapolis! That's quite a commute on two wheels. How did you start commuting via bike? What do you enjoy most about it? And, what tips would you give those considering it?
I used to be a runner before my wife and I started a family. I'd train and run marathons and that kept my body and mind healthy. Once kids got into the picture, I was trying to find a way to still have my "alone time" while being able to work it into our new lifestyle. While the initial idea of commuting from Plymouth to MPLS sounded nuts, I tried it one weekend, learned the route, enjoyed it and thought it might just work out. 8 years later, I look forward to riding every single day! It helps me think through and plan out my day in the morning and then allows me to decompress from work on my way home.
What's the one social media trend you have your eye on as we head into 2020?
Short-form content, like what's blowing up on TikTok. While new social platforms are always popping up and then quickly dying down, TikTok is the exception. Start as a video meme app in 2016, it now has over 500 million users, acquired Musically for one billion dollars in 2018 and continues to set new records while taking a very different approach to video content. Most people write it off as an app the kids use, but trust me…check the app out to see the completely new level of creativity and entertainment happening on the platform. From not showing video views to how easy it is to share content onto competitor platforms directly from the app, they are completely changing the game. I'd expect to see a lot of their features being implemented in some capacity within the top 2 social networks soon.
Finally, you're increasingly showing up on the speaker circuit locally and nationally. What is it about speaking you enjoy so much? And, where can we see you in the coming months?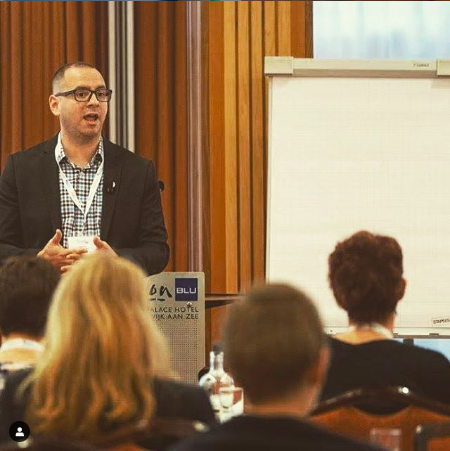 Simple: I attribute most of my success in this space from what I've learned from others over the years. Having an opportunity to share my learnings with others to give back to the social community–that's the motivation right there. I learn by making structured mistakes, which often times lead to major success. Being able to give back is a humbling experience.