Last week, together with my friends at Bellmont Partners, we held our most recent Talking Points event focused on corporate blogging 2.0. Our panelists, Kevin Hunt (General Mills and my podcast partner-in-crime), Krysta Larson (director of external communications and content at CH Robinson) and Chris Havens (internal communications manager at Best Buy) did a fantastic job talking about how their corporate blogs have evolved the last 2-3 years.
But, in the Q&A portion of the panel, a member of the audience asked a particularly interesting and timely question: Should we leave our blog authors' names up after they leave the company?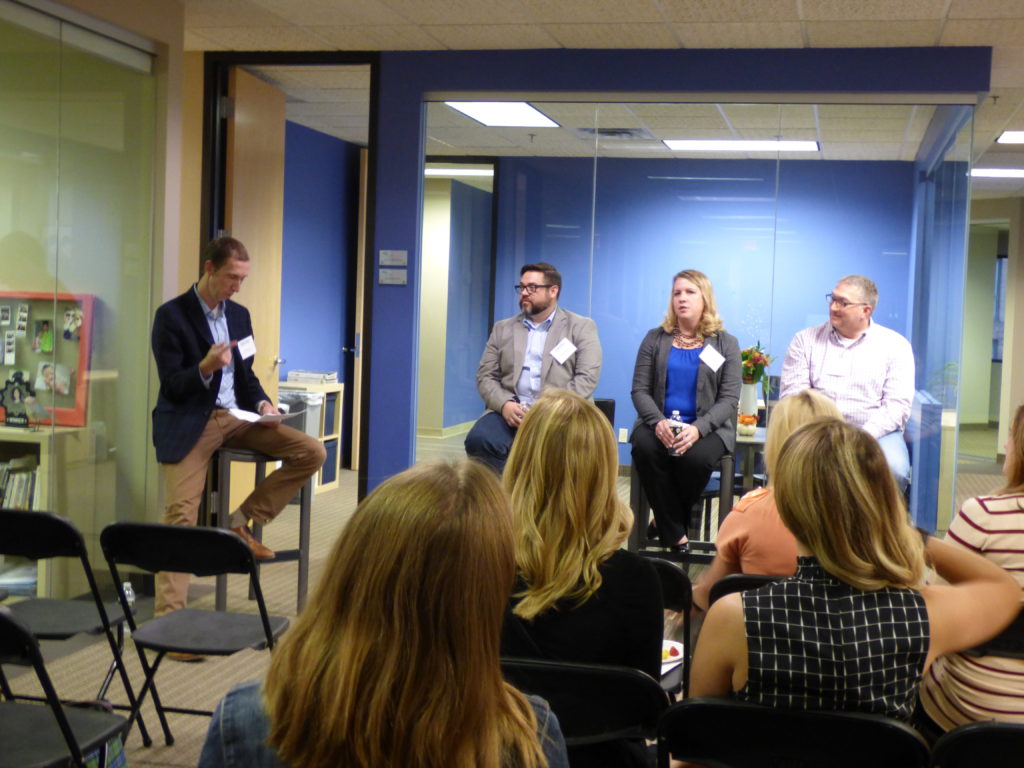 Funny–it's a question I received from a client a couple weeks ago as well.
This is a fairly common issue, as you can imagine. People come and go from organizations every day–including directors, SVPs and C-level folks. And, the number of companies blogging is bigger than its ever been. Even here in the Twin Cities, my recent research indicates AT LEAST 50 bigger and midsized companies are blogging right here in Minnesota.
What I've found, and what our esteemed panelists confirmed last week, is that companies have a few different courses of action:
Take down the author's bio completely

Leave the author's bio up "as is"

Change the bio's author so it reflects the fact that they don't work for your organization any longer

Or, change the post to more of an "omniscient" POV
And that got me thinking: What would I do? And, more importantly for me, what should I suggest my clients do? (Quick disclaimer: Every client and situation is different, so I'm not offering blanket advice here)
Generally speaking, I like option #3. Especially for blogs that are based on thought leadership.
In those cases, the author is supposed to bring significant credibility to the post. So, leaving the author's name on the post makes sense (with the notable exception if they went to a direct competitor).
But, like I said, there's no one right answer for all situations.
At our Talking Points event, Krysta Larson, director of external communications and content at CH Robinson, said they made a decision to take the original author's name off the post when that person left the company–option #4 above. And that's a perfectly legitimate thing to do.
Hubspot, it appears, has made the decision to leave content up after a SME leaves their company, too. In fact, they blogged about it a while back.
"When a reporter leaves a newspaper, the publisher doesn't redact the contributor's byline or replace it with a retained employee's name. The attribution persists — across all channels. Branded content should be no different. The byline should be permanently and inextricably linked to the asset itself…..In the end, if brands are going to purport to be publishers, they should take cues from publishers. We might be living in a changing world, but some precedents have been set." 
Fairly stated.
The big question is what would YOU do? Because again, every situation is different. It's just a matter of thinking through all the possibilities and weighing the pros and cons of each situation.