As public relations professionals who regularly get frustrated when others don't respect our profession, we have a responsibility to help with that education. We need to remember the strategic part of our profession and not always just react/act when someone tells us they need a brochure, to be on the evening news, have an event, etc. At the same time, when we hear a colleague lament the planning gets in the way of "real work," we should remind them of the importance of planning and how the lack of a plan hurts everyone.
These issues are becoming even more commonplace in public relations today and it's contributing to the degradation of our profession. The more we serve the role of order taker and implementer, the more we will be perceived in just that manner. As public relations professionals, we need to draw a line in the sand and ask "why" more often. Doing so makes us all more successful and reminds our clients and bosses of the value strategic public relations brings to the table. If we want a seat at the boardroom table, we need to always offer the value that deserves the seat.
As an example, I have a new nonprofit client who called to ask for a brochure. We spent about an hour on the phone (no charge) talking about what she's doing. By the end, she asked me to write a plan for her based on the issues we discussed during the call. That plan included considerably more than a brochure and, in fact, didn't even include a brochure per se. Yesterday, she called to say she found funding for a new Web site. It would have been easy for me to create a brochure but she would have gone away unhappy because it didn't meet her needs. By spending time with her to learn her business, goals and needs, we created a program that will keep her happy for a longer time.
As you can see the process doesn't have to be long and complicated but instead is a series of simple questions. Every request you receive doesn't need a 15 page strategic plan around it. However, you need to understand some basic information before moving ahead with a request. For example: what are you trying to achieve, who is your target, how will you know success, what is your primary message? Knowing the answers to these four questions can take you miles and drastically improve the results of whatever tactic you end up executing.
This is all part of the education process we have as professionals in increasing awareness of our knowledge, skills and abilities. It's not our boss' or our client's fault they don't know what they need because they don't have the knowledge we do. But it is our fault if we don't show them what value we bring to the table. In the end, you may still be creating a brochure or doing a press release but it will be a lot more targeted and effective. Of course, the request for a brochure/web site/publicity (insert tactic here) is also almost always accompanied with…how much will it cost?
This again is a question you can't answer accurately without more detail. After asking some key strategy questions, the recommendation — and the cost become clearer. As with the "can you make me a brochure" question, I answer the cost question after getting more information. If the client persists in wanting to know a cost before we both understand the project, I often answer by asking the cost of a house or car and explaining that just like those items which have huge ranges, the project cost can have a wide range.
So, the next time you're asked to implement any kind of tactic without knowing the why and the what for, please do our profession a favor. Ask a few questions. Make a recommendation. You'll make us all look better and soon we'll all have a seat at that elusive boardroom table.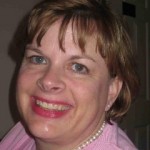 A communications professional, with more than 30 years of experience in food, nonprofit and agency public relations and communications, Mary is president and owner of The Barber Group, a strategic communications consultancy. She is focused on improving communities through communications by working from a strategic base and offering her clients a variety of traditional and social media tactics. Mary currently serves on the Executive Committee of PRSA's College of Fellows and on the Alumni Board at Whitman College and has served on the Boards of the Public Relations Society of America and the United Way of Anchorage, among other community activities.
Note: Photo credit to JuliaRosen at FlickR Creative Commons