This is the second in a series of guest posts by University of Minnesota students from a class I guest lectured at this past fall. This particular post is from senior Janessa Olson. Enjoy.
Do men and women use social media in the same way? Do men find the same enjoyment in it that women do? Who uses it more?
I discovered that there is a difference in the way that men and women approach social media and the reasons why they use it. According to Neiman Journalism Lab at Harvard University, more women than men use many popular social networks. 57 percent of women use Twitter, 57 percent of women use Facebook, and 55 percent of women use Flickr.  Also, women now represent nearly two-thirds of MySpace.
I found some of these statistics fascinating because I had no idea that women represent a larger number of the online social network than men. After seeing the numbers, I wondered why this is. According to an article on salon.com, entitled "In Social Media, Women Rule," ladies like to chat, share intimate details of their lives and keep in touch with friends they haven't seen in person since grade school. Men don't have time for such social frivolity. The article also states that of the last remaining young people on Facebook, men are the remaining holdouts because they think it is a time suck or a forum for oversharing.
Although I know exactly why I use social media, I have never taken the time to try to understand why men do. It is surprising to find out that all of the reasons why I use social media may be entirely different for men. Although I may use Facebook, for example, to write a funny comment on my roommate's wall or post photos of the previous weekend, I am curious if men use Facebook in the same way. And if so, do they find the same enjoyment in it?
As a woman entering the workforce within the next year, I am currently using social media as a tool for networking to employers and connecting with people who may be helpful in my career search. I have no doubt that social media will play a huge part in my life and my career.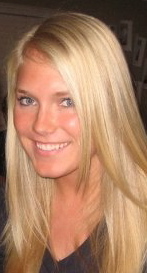 Janessa Olson is a senior at the University of Minnesota, majoring in Public Relations and minoring in Business Management. She is an intern at Canterbury Park Horseracing Track in Shakopee, Minn. and is excited for the final five months of her college career and the continuing the job search.