Four years ago, I made a decision to join the Winona State Alumni Board. As part of that work, we started the Winona State Mass Comm Reunion. It's an annual event held each January at a brewery in downtown Minneapolis, and it gives me a great chance to reconnect with old friends and meet new WSU alumni. People like Katlyn Bourget. I was first introduced to Katlyn a few years ago in organizing this event. The alumni director at the time encouraged me to connect with Katlyn because "she knew everyone." Man, she wasn't kidding. Since then, I've gotten to know Katlyn a bit better. What I've found is that Katlyn is the kind of person you want representing your alma mater. She's a hard worker. She's connected. She has a sterling reputation. And she's always looking to get smarter. Let's meet Katlyn!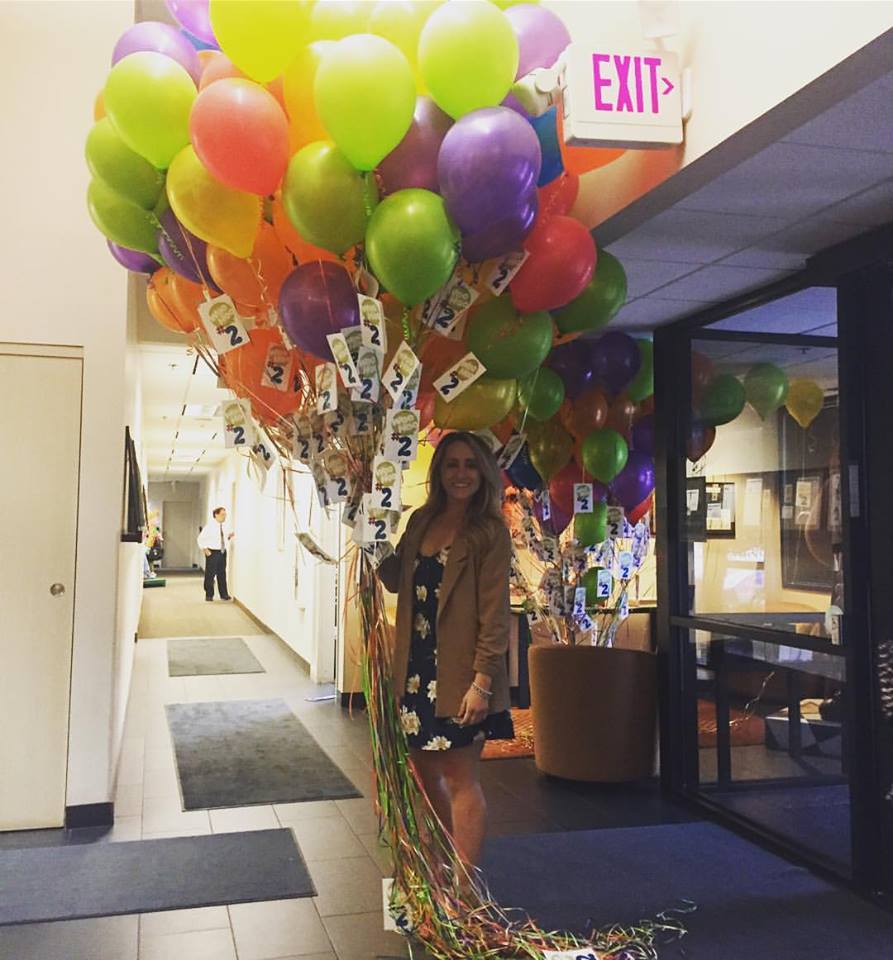 Tell us about your current role at Pediatric Home Service?
Working for a midsized company, my role is very broad and keeps me learning and adapting every single day.
I handle our media relations, whether it's local consumer news or national industry pubs, I work to build relationships and create partnerships that can help enhance our brand. This includes strategy, pitching, building talking points, media training staff and distributing through applicable channels.
I manage our social media platforms which include Facebook, Twitter, Instagram, LinkedIn, Pinterest and YouTube. That includes writing content, monitoring and paid strategy and execution. In correlation with our business goals I come up with our paid social strategy, which is constantly evolving. I also work closely with other departments, such as HR to find ways we can tap into potential employees via social.
Video is another aspect of my job. I video plan with my team to support our marketing initiatives. I film and edit the footage, distribute through applicable channels and to relevant targets.
I lead our brand advocacy program. This group was developed two years ago after seeing how engaged our employees already were on social media and that they were talking about the brand without even being asked. This group is composed of employees from each department which ensures a consistent brand image across all external facing channels, and has sparked many creative ideas over the years!
I manage our website content which is constantly changing. Whether that's adding a new page for an initiative or adding in keywords to correlate with a campaign we are working on.
It's so fun to work with a small team, because you really do get to do so many different things, which keeps me always learning and definitely always on the go. 
You, like many others, are asked to do a whole lot in your job. From social to media relations to video production. How do you keep your skills sharp on all those different fronts? 
I am truly never bored 😊 I do make time to attend further education events whether that's the MN Search Summit, Social Media Breakfasts, Women in Digital events, MIMA meet ups, Ad Fed gatherings, etc. As you know, In this industry it's crucial to stay on top of the ever so frequently changing trends in order to be sufficient at your job and that's one way I keep a pulse on it. Also, social media. The first thing I do every day is check my social media feeds and email. Whether Facebook ads manager has a new update or a reporter is moving to a new network, I find most of my industry news this way (and by following industry people like you who know all of the things). Also, alerts are huge for me. If there's something I need to stay on top of, I have an alert for it and get those sent directly to my inbox as they happen. Organizing my priorities is something I've incorporated into my daily routine to make sure I'm not missing anything and staying on top of it all. Learning is fun! And crucial to keep up in this world.
As a Millennial, your generation is the most talked about generation of all time. But, you're also the most scrutinized when it comes to the workplace. Do you think the stereotypes against the Millennial generation when it comes to job-hopping and title-clamoring are true? Why or why not?
I think our generation gets a bad rap for being entitled. For me, it was finding the right fit. When I first started out I hopped around at a couple of agencies and quickly realized they were not the right fit for me. Then I found the job I have now, where I get to use my skills AND make a difference, and I've been here for almost five years. I think it really depends on the person and what they are looking for, not their age. For me personally, if I'm happy at the end of the day that's what matters and is what's going to keep me at a company.
Somehow you also find time to do a little consulting on the side. I've noticed this is a trend among younger professionals, such as yourself. What do you attribute that to? Why are more young people taking what little free time they have and devoting it to side-hustle consulting?
I feel like I accidentally fell into this one. It started out where I was helping friends get their businesses off the ground or supporting small businesses that I frequented and slowly through networking and word of mouth my services were something I started getting paid for. Once I realized that something I enjoy doing  can also bring in some extra cash, expand my network, and give me more experience I started actually taking on paying clients.
I think more young people are taking on a side-hustle gigs because at the end of the day we are all just trying to get ahead. Whether that's paying off student loans, taking exotic trips or finding that next big break in your career, it's always nice to have a little extra income at the end of the month. For me, keeping my network expanded in this world assists in so many ways, whether it's having that touch point for a story opportunity or a partnership that could help me professionally, and sometimes even personally.
You're a fellow Winona State alum–go Warriors! In fact, I believe we first met helping organize one of our now-regular WSU Mass Comm Reunions. How did WSU best prepare you for your role in the PR world?
First of all, Go Warriors! What an incredible experience going to school in Winona was. With small class sizes, my professors knew me by name (and some still do!). The experience felt very hands on. We had the opportunity to actually take on real-world projects, with real clients which was amazing experience to have straight out of college. Working with small groups also gave you the opportunity to dig in and do the actual work. You could literally walk into a Mass Comm Professors office if you had a question or needed assistance and they welcomed you with open arms. While we may have not had the big city school experience, we had the tight knit community experience. Winona feels like home.
In that role helping me organize the WSU Mass Comm reunion, I noticed something: YOU KNOW EVERYONE! Clearly, you're very well networked. Is that something that comes naturally to you? Or, do you have to work at that? And, how do you prioritize networking with everything else you have going on in your life?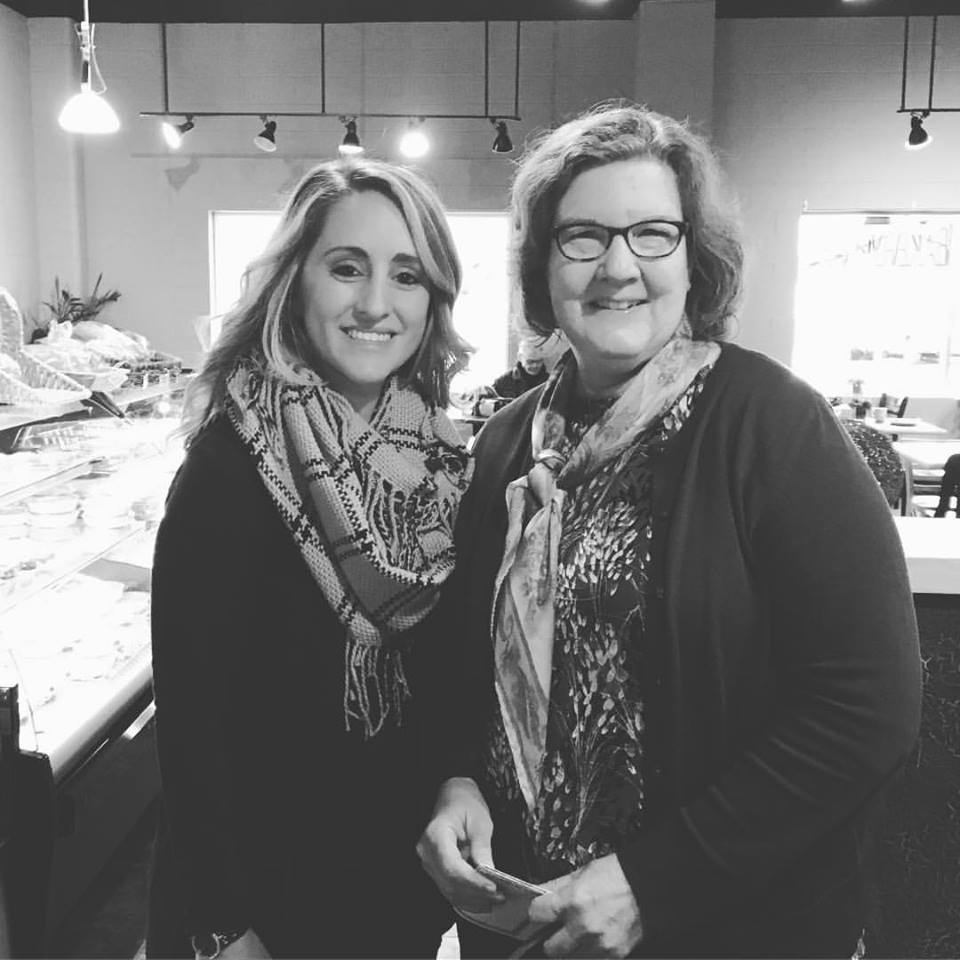 Networking has opened so many doors for me and I think it's so important for a variety of reasons. I've gotten interviews, side projects, jobs, made lifelong friends and gained insight I never knew I needed because of networking. I always learn something from every networking event I attend, whether that's an industry trend, a piece of advice or even stepping out of my comfort zone to talk to a stranger. And, I actually really enjoy networking events! I see them as an opportunity to see friends, learn and check out new hot spots around town.
I had an enlightening moment a few weeks ago actually. Someone reached out to me on LinkedIn and asked if we could grab coffee. I kept putting it off because life is, well, just busy. I finally made the time to meet this person for coffee and found out that not only do we have very similar jobs, but her personality and insight was raw, refreshing and contagious. I immediately knew we would be friends beyond that meeting. I hugged this person (who I had literally met an hour before) at the end of our meeting and she gave me a very good book recommendation (Social Media ROI, check it out!) and I left thinking, this is EXACTLY why we network.
Over the years, you've been involved with a number of non-profit organizations including the Animal Humane Society, Pet Project Rescue and The Ronald McDonald House. How and why do you find time for this level of volunteerism? And, what have you found YOU received from all this time your donating to these lucky organizations?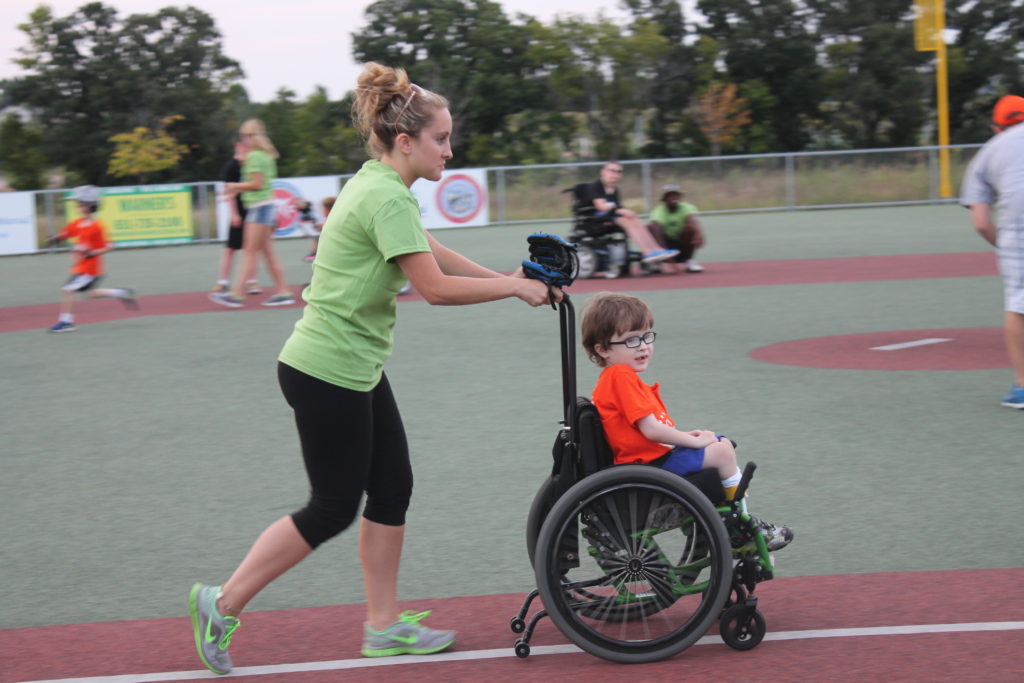 I have always made volunteering a priority. I feel very fortunate to live the life I do and one small way I feel like I can give back is to contribute to those who need it more than I do. I have gained things I can't even put into words over the years from seeing and experiencing things through volunteering. Whether that's watching mistreated puppies get placed in good homes, helping a child in a wheelchair play baseball or seeing a smile on a non-verbal child's face because they simply get to be outside and feel the sun- they are experiences that put your bad days into perspective and make life that much richer.
Unfortunately, you're a Packer fan and Wisconsinite. Fortunately (for me), #12 is on the IR for the rest of the year (still hoping that's true). How will you ever deal with a year where the Packers actually miss the playoffs for the first time in 25 years?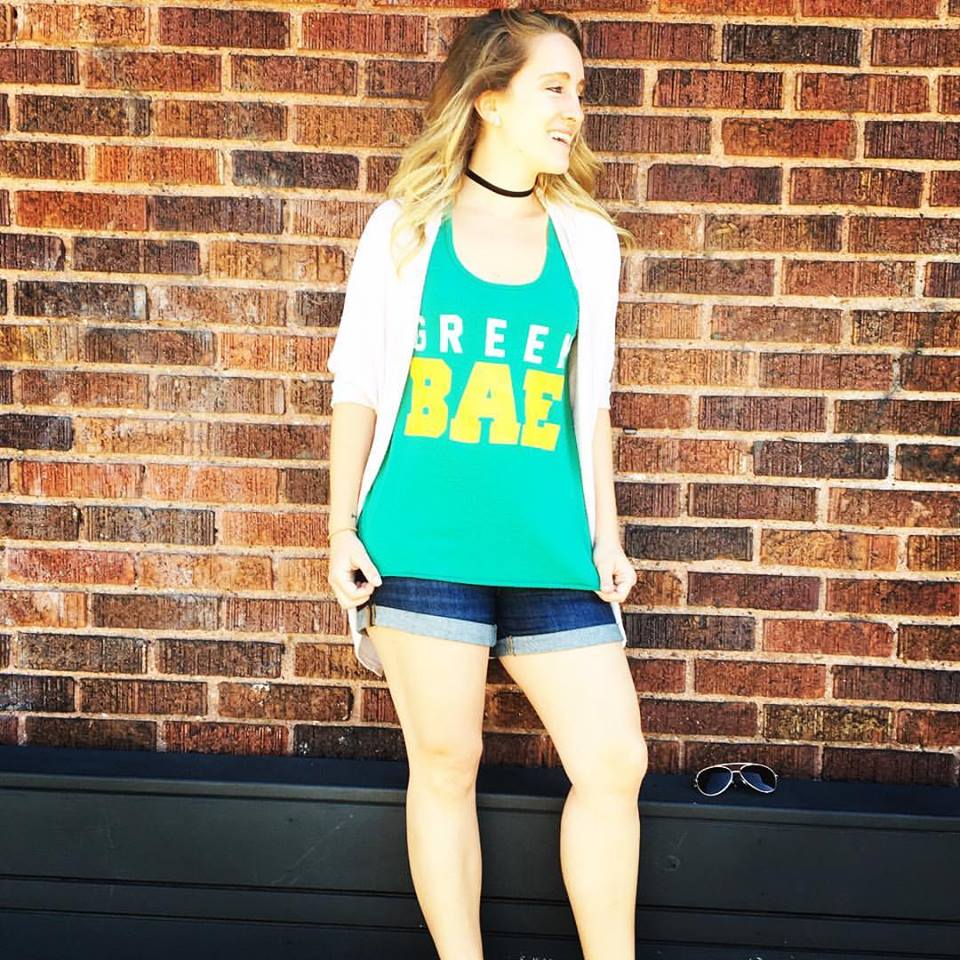 A friend of mine said it best, our motto this year isn't Go Pack Go! It's Grow Pack Grow! I'll still proudly be sporting my green and gold. No matter how many years I live in Minnesota I'll forever be a Wisconsinite and proud cheesehead (and I might just so coincidentally be on a warm weathered vacation during that time 😉)