Kristina Wright is one of those people everyone seemingly is drawn to. Just a quick glimpse at her LinkedIn posts and you'll see what I mean. I felt the same way–even though, to my knowledge (COVID brain is hurting my memory these days!), we've never met in-person. But, I can just kinda tell. Kristina is the type of person I would like. Inspirational. Positive. Can-do attitude. Hard worker.
And, since she recently started a new job with Thrivent after years in the credit union world, I thought it was the perfect time to feature her as part of this "Rock Star" series. So, let's hear what's up with Kristina's new gig and learn a bit more about what makes her tick.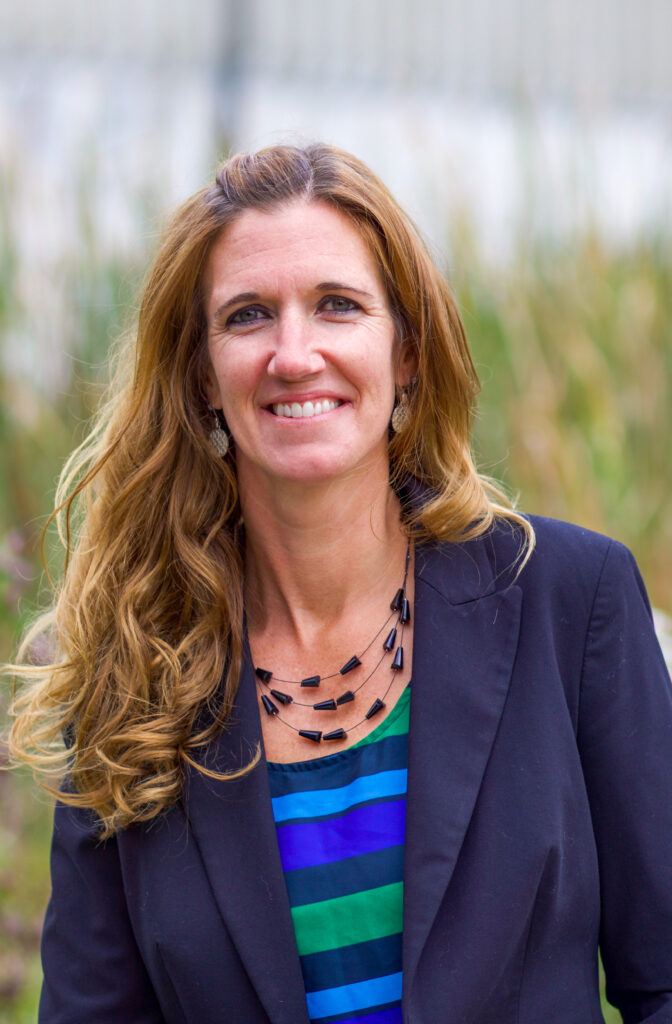 After almost 20 years in the credit union world, you're transitioning to a different part of the financial world. How will you take what you learned working for credit unions and apply it at Thrivent?
It's definitely a different part of the financial world than I've been in for most of my career, but there are some similarities. At Thrivent, we're focused on helping people achieve financial clarity, enabling lives of meaning and gratitude. We do that by offering a holistic approach to finances. Having been in the credit union industry, there's the added benefit of understanding some of the acronyms!
Outside of that, though, the foundational principles of communication are the same, regardless of your industry. Ensure you know your audience, communicate with clarity, and measure your success. The skills are definitely transferrable.
You also had a short stint in the solo world, working as an executive-level comms consultant. What did you learn during that stint about the solo life? Would you ever go back?
I enjoyed my time consulting, as it was a much-needed change of pace and a way for me to firmly reestablish myself in the communications space having been in senior leadership for over a decade. It was a great confirmation of the work that I truly love, and it really fit well with my desire to have a foot in both the worlds of strategy and execution. However, being embedded within an organization has a lot of benefits, especially from the communications standpoint. It gives you the opportunity to understand, shape and influence strategy over the long term. Would I ever go back? Maybe. But right now I feel very fortunate to be where I am at this time and place in my life.
Last year, you joined the IABC MN board–congrats! But, you joined at an interesting time as I'm guessing most of that time has been virtual. What's that been like? And, has the time and effort you put into your board work been worth it? Why or why not?
Fortunately for me I had been a member of an IABC small group for a little while—pre-pandemic!—before joining the board, which gave me an opportunity to establish a portion of that network while still in person. But it's definitely been an interesting year in which all of us have learned so much. I've been impressed by the way IABC pivoted to virtual format to continue to provide value to its members. Webinars, virtual happy hours, connection groups and the annual conference are all going strong. We even launched a young professionals group virtually in December! While there are many benefits to in-person events, I also value the efficiencies you gain through the virtual format. In either case, my IABC experience has been a great one. It's a wonderful opportunity for communications professionals to build their network, be in community with others, and sharpen their skills.
Over the last year, you've been pretty active on LinkedIn. I'm guessing that's been purposeful. And, I'm also guessing it may have played a role in landing your role at Thrivent. The question is: Do you plan on continuing to stay active on LinkedIn now that you found that new job?
I do plan on remaining active on LinkedIn, if for no other reason than to share an occasional inspiring post, showcase the great work of my employer, or to help others. Over the past few years, I have rediscovered the power (and benefits) of a strong professional network. I truly enjoy being a connector and a resource. In my book, that's what networking is all about.
Looking at some your posts–you seem to be a fairly spiritual person. And, now you work for an organization rooted in Christian faith. What's that been like so far? And, how do you see your personal faith intertwining with business in the future at Thrivent?
My faith is very important to me; it's at the core of who I am and supersedes all my other identities (wife, mother, friend, employee, etc.). That was one of the most exciting aspects for me when joining #TeamThrivent. I love being able to work for an organization that is committed to helping people make financial decisions that are guided by faith and true to their values.
You earned two certifications in 2020–Strategic Communications Management Professional and Prosci Certified Change Practitioner. Why did you pursue those two and how are they already paying off?
Pursuing the SCMP designation was a good challenge for me. Being newer to IABC, and having been out of college for a while, I really enjoyed the opportunity to dig into a communications text book (nerd alert!!). It was gratifying for me to see written in the materials so many of the things I had learned from experience in 20 years of communications work. As for Prosci, I became interested in this certification because several people in my professional network had recommended it to me. So often, change and communications go hand in hand. The completion of this certification provided fundamentals in change management, a shared change framework, and it formalized my experience and knowledge.
In your "I got a new job" post on LinkedIn back in Dec., you talked about how you shifted your focus off work and onto your family–where it belongs. Can you talk a bit more about that? Why did your focus shift away from family? And, how did you bring it back? What was the impact on your family?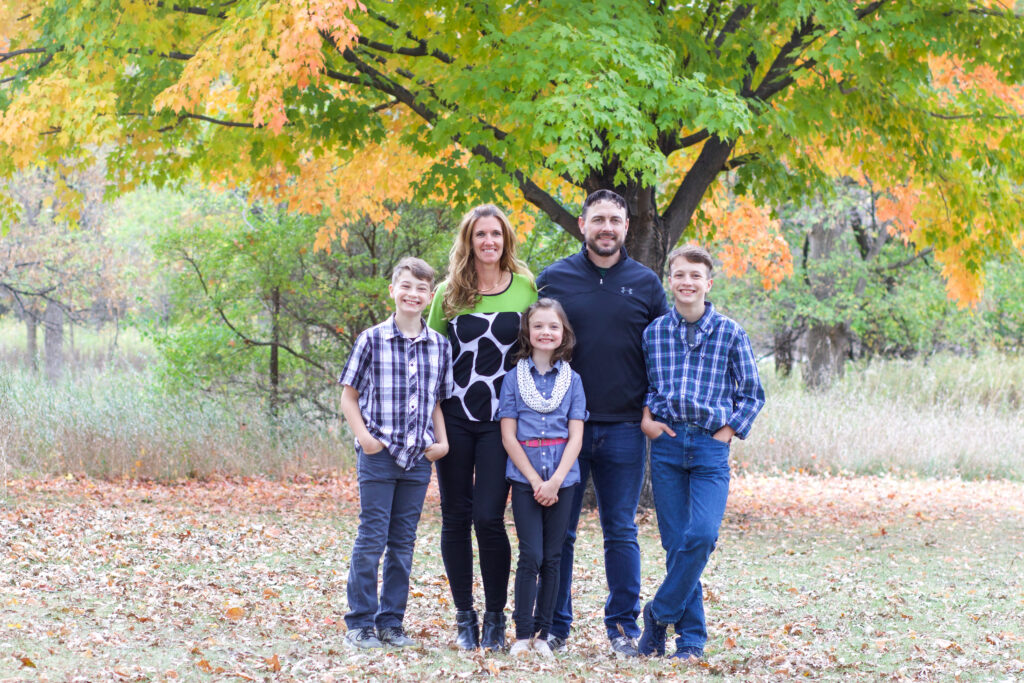 If you're not careful, it's easy to lose yourself in a job. As many people have experienced, the demands of work and a desire to perform at a high level often lead to overextending yourself. And sometimes—even though you recognize the problem—it's hard to make meaningful changes or set different boundaries that have lasting impact. A transition in my career provided me with the opportunity to focus on my family—at a time that was even more important than I initially realized. While 2020 was a year of upheaval for many, it allowed us to find freedom and peace. Especially over the summer months, I could work remotely, and we were untethered by sports and other regular commitments. My kids are 12, 10 and 8—we experienced togetherness as a family that is unlike anything we will ever have again. I am so grateful for that shift in perspective, thanks to the gift of time.