If you want to get your client on TV in the Minneapolis/St. Paul area, and you've worked in PR for more than five minutes, you know there's only one person to call: Peg Roessler.
Peg has more than 35 years experience in the PR industry–including 28 working for herself! She's not only a legend in the solo PR community–she's an outright institution in the local PR community. And, in case you haven't noticed, she's been everywhere recently promoting her new series of online courses teaching you how to get YOUR client on TV. Although it was long overdue, the timing seemed right to interview this PR Rock Star.
Tell us about your current role as owner and consultant at Peg Roessler PR. What kind of work do you do? Who are some of your clients?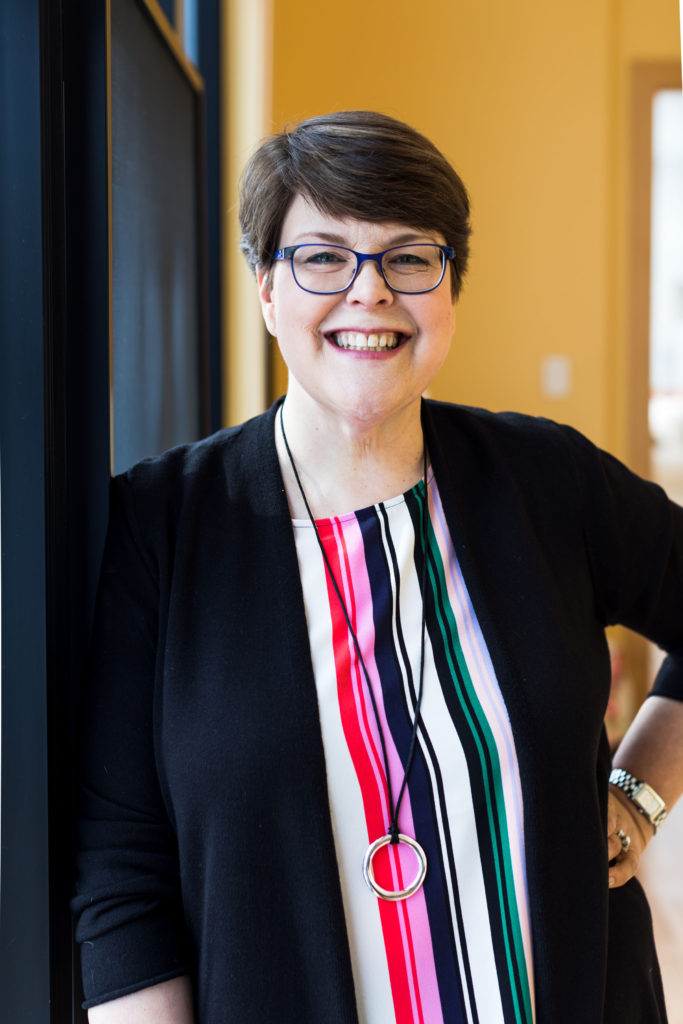 I think everyone has a skill that best suits them; for me that's media relations.
My "lane of expertise" is the deep and effective rapport with media I've developed over the years — that's what keeps clients coming back to me for local media relations services, and is a place where I've found a great deal of personal and professional satisfaction.
Without naming clients specifically, I'll just say that I'm pretty sure you'd recognize them because you've very likely seen or heard them in the local media!
You've been a solo consultant now for more than 28 years! Wow! As someone who's been at it for a mere 10 now, I can say without question, one of the huge downsides of being a solo is how lonely it can get. How have you got around that obstacle for the last 28 years? 
When I first started my business, the primary way to interact with clients was face-to-face meetings, so I found myself alone much less than I am today.  With the profusion of technologies like voice and video conferencing — not to mention smart phones — my clients and my media contacts have become an extension of my professional and social network.
I think one of the best parts of being a solo consultant is that you get to choose the team that surrounds you. For me that that includes a supportive network of professional friends, media contacts as well as clients (past and present.) I'm happy to say that today I'm in pretty constant contact with a pretty amazing group of individuals.
With that much time as a solo, you're likely the most experienced in town! Meanwhile, I see more people going the solo route every day. What advice would you give to that person who's making the jump TODAY to the solo consultant world?
Start with a "why" that defines the reasons you want to start a business. Then, when things get difficult, you can go back to that why statement to course correct (or just remind yourself of your big-picture goals and aspirations.)
I'm a firm believer that there's more than enough work to go around, and when the right piece of business ends up with the right person, then everyone's doing their best, right work. I encourage those who are jumping into this arena to view each other as allies. When we're each playing to our individual talents, together we're best serving the greater communication needs of our community.
One of the most difficult challenges is finding business when the business is good. So, if you're starting out with a couple of clients, don't forget that they won't always be there and you need to concurrently lay the groundwork for future business too.
Lastly, network, build up your savings before taking the leap and always, always thank people for referrals. Even if a piece of business doesn't work out, thank people for their time and consideration.
You also do a ton of media relations-TV work in town. In fact, you're well-known as THE person to work with if you want to get on TV and you work with a consumer brand! How have you built that reputation? And, what's the one tip you'd give other PR/media relations folks for getting their clients more TV appearances?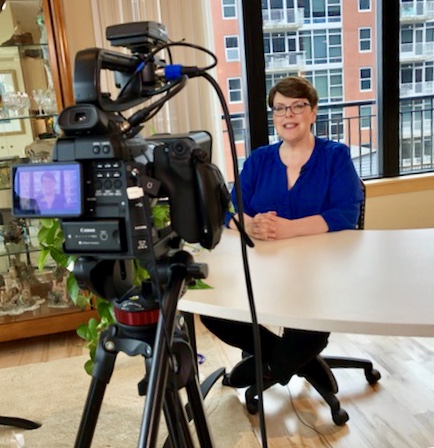 It's all about the daily work of relationships built over time. That's not something that can happen overnight. I know I wouldn't still be in business for 35 years if my local media relationships weren't deep and effective.
Every single media interaction — whether it's face-to-face, on the phone, via email or social media — matters. You just never know where people will end up. Today's TV station intern could be an executive producer in a few years. Or not. Regardless, I treat every media interaction with integrity and honesty.
Here's an easy tip: accompany your clients to TV stations for interviews/demonstrations.
I visit the TV stations in this market with my clients on a weekly (sometimes daily) basis, and even 35 years in, I'm still surprised at how seldom I see other PR people there. This has been a golden opportunity for me to get to know the on-air talent, producers, floor crews and really everyone who plays a part in the TV show.
Often, I'll come away with another booking when I'm at the TV station. I always look forward to seeing the reporters and producers I've gotten to know over the years, and I'll ask what they're working on. Many times, that leads to me being able to help meet their needs with story ideas – whether it's from a client or a resource I have in the community.
Similarly, you've been on the set with hundreds of clients over the years. And, as we know, TV doesn't always go as planned (after all, it is live!). What's the most interesting–or funny–story of your time on set (at least, one you can share)? 
A memorable funny moment happened during a live cooking demonstration on the former KARE 11 Today show with host Pat Evans.
The chef was diligently preparing a delightful pasta dish when it suddenly became apparent that a previous user had left something highly flammable on the stovetop burner. Pat and the chef were quickly engulfed in a huge cloud of smoke — in fact, you couldn't see either one of them during the interview!
Fortunately, the smoke cleared before setting off the studio's sprinkler system, but not quickly enough to salvage the segment. It was soooo bad it was funny.
What is your one defining career highlight?
Well, I like to think the best is yet to come.
That said, I really enjoyed the time I spent working at the Ordway in the early 1990s. I am proud to have been part of the team that first brought some great Broadway premieres to the Twin Cities.
Traveling to cities like New York and Toronto to preview productions like Show Boat and Victor, Victoria was truly a thrill.  Meeting celebrities like Donny Osmond (my teenage crush who I still call my "boyfriend" today!) and Julie Andrews cemented my life-long love of those stars, as well a special place in my heart for these earliest Twin Cities' Broadway shows.
Don't get me wrong — the work was demanding. We worked around the clock, but the payoff was enormous. I was surrounded by extremely passionate, determined and hard-working individuals who taught me so many lessons that molded my professional life.
Love what you're doing with your Step-by-Step Guide for Getting on TV that just launched! Can you tell us more about that and how you decided to add that as a service offering?
I'm the kind of person who's energized by new ideas, and found one that felt like the perfect fit when I stumbled Amy Porterfield's "Online Marketing Made Easy" podcast and Digital Course Academy (https://www.amyporterfield.com/).
The concept of creating an online course and sharing my expertise with a broader audience really resonated with me.  So I took the work I do everyday and broke it down into a streamlined process — boy did I learn that that's easier said than done!
But in the end, I'm really proud of this course. The information is presented in a really fun and approachable manner that takes small business owners and entrepreneurs through a step-by-step process of finding a story, identifying the best media match for that story, writing a pitch, developing key messages, media training, as well as what to expect at the TV station.
Entry-level PR practitioners, PR students or PR professionals who have focused on areas other than television pitching will find content that's insightful, relevant and really oriented toward TV pitching results.
This isn't your first stint as a business owner. You started an agency back in 1984 with Deb Garvey. Can you tell us a bit about how that came about–especially so early in your career? 
Deb Garvey and I met when we were both hired as PR freelancers at the Minnesota Orchestra for the summer. Our skills complimented one another's, so at the end of that project we decided to go into business together.  We set up in a small office in Edina, called ourselves Garvey/Roessler Communications Associates, and from there the business grew and continued on for about nine years.
We eventually decided to each go our own way. I created Roessler Public Relations while Deb, who remains a good friend, is now owner of Deb Garvey Communications (https://www.garvcom.com/).
You've also spent two short stints at the St. Paul Chamber Orchestra and Ordway–why did you keep getting drawn into the music/orchestra scene?
Music —especially classical and Broadway — has played a big role in my life.
I started playing violin at age 9, and went to college thinking I was going to major in violin performance. I had some God-given talent, but quickly realized that achieving that goal meant spending a lot of hours in a practice room by myself, and that definitely wasn't me.  So I changed my major to business management and decided to work on the other side of the stage in marketing/public relations for orchestras.
My early experiences — all unpaid — included marketing and/or public relations internships with the St. Paul Chamber Orchestra, the Minnesota Orchestra and the Spoleto Festival in Charleston, S.C.  My very first paying job was the public relations manager at the St. Paul Chamber Orchestra when violinist Pinchas Zuckerman was music director.
I continued to play violin after college into my early 50s, including playing for weddings and funerals, in community orchestras, and as part of the trio Scherzo for almost 15 years.
Finally, you also proudly talk about the "CEO" of your business–Sammy Sue–regularly. I'm curious, what attributes did you see in Sammy Sue that led you to believe she could handle such a strenuous role?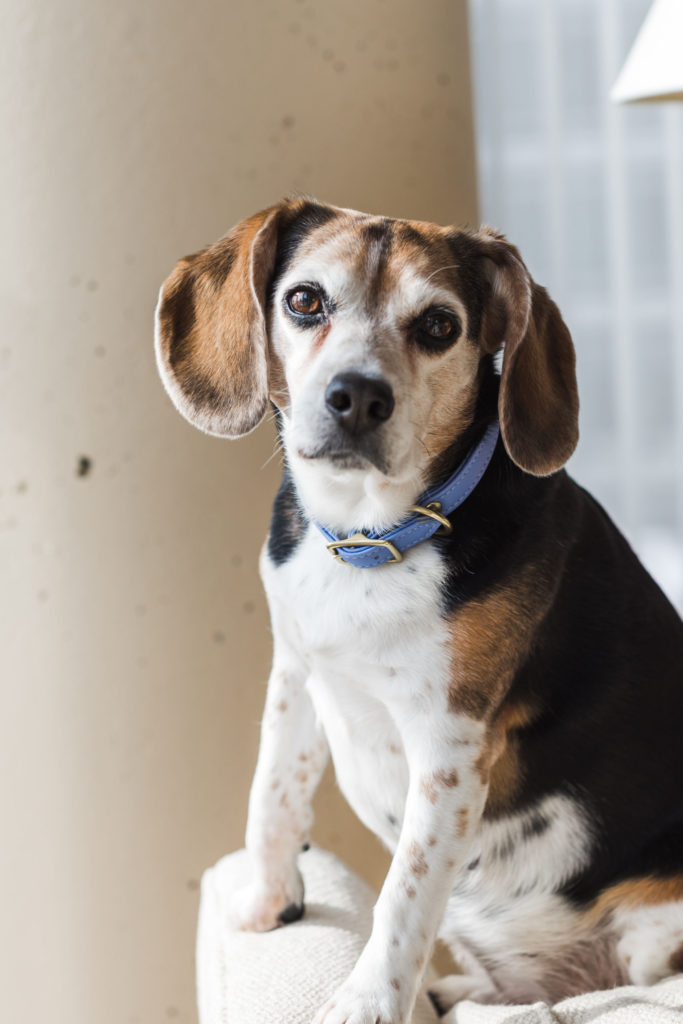 Well first of all, she's always friendly and welcoming.  She never, ever lets the pressure of being CEO get to her. And while she's not the best with the books, one look into her deep brown eyes melts all your troubles away. Beagles are the best bosses.