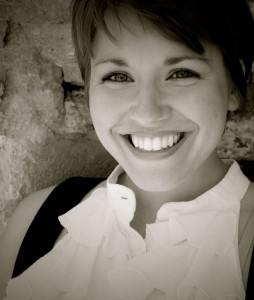 Today I wanted to take this opportunity to tell you a little about the first-ever ACH Communications intern: Sarah Anderson. Sarah's a young woman I met last summer through an introduction from a friend. Since then, she's been serving as an intern with an ACH client–Select Comfort. Oh, and she's also been completing her degree at the University of Minnesota, where she plans to graduate from in May. I thought I'd let Sarah tell you a little about herself. While she might not be a rock star just yet, it won't be long folks. Why do you think I hired her? 😉
You're a senior at the University of Minnesota majoring in strategic communications. What led you down that path?
I started out as an architecture major, and quickly found out that both my passion and talents lied in words and people rather than buildings and fire codes. I always knew that I needed a creative career, one that would allow me to see a project from inception to fruition. After I noticed myself scrolling through communications classes more than drawing classes and an incredible year of public speaking across Minnesota with the Miss America Organization, I couldn't deny my interests any longer. So, I applied to the journalism school.
I jumped into strategic communications headfirst and immediately found that it pairs so much better with my natural abilities and allows me to improve skills I'm interested in developing. I've never looked back, except to sympathize with my friends who stay up all night in studio making clay models!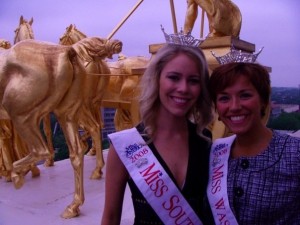 You also recently interned for a client of mine (Select Comfort). They had some awfully good things to say about you and your work. And, I know you enjoyed working for and learning from LeeAnn Rasachak, Gabby Nelson, Sarah Panus and Sarah Reckard over there. Can you share three things you took away from that experience?
I did indeed enjoy working with the team you mentioned. This group of professionals taught me a lot during my time at Select Comfort, including:
1. Business acumen. It was quite inspiring to work alongside this group of professionals everyday, to see how they interact with one another, to understand how they get things done in a corporation. That in and of itself is great exposure for an undergraduate—to get underneath the hood of a business. I worked with LeeAnn most directly, and from her I learned how to…
2. Plan for a victory, but also be prepared for a disaster. Among many other lessons, LeeAnn showcased for me the importance of anticipating results while remaining flexible. Mastering this ability feeds into other positive qualities, namely, keeping a clear head under pressure and having active foresight.
3. How to write and think under the umbrella of a brand, and the need to believe in my product/service (which I do, in the case of Sleep Number beds!). I contributed articles to the e-newsletter sent to Select's more than 2,000 employees every week, which had a great learning curve for me. It was important for me to soak in the Select Comfort culture before writing credibly on behalf of the company. So, I learned how a strong company culture and product provides opportunity for me to contribute honest, compelling work—which I'm gung-ho about as a professional.
Last week, you started what I would call a joint internship with my company and a small PR firm I work closely with, Bellmont Partners. You undoubtedly were looking at other agencies, many larger in size, in your search. What drew you to work with ACH and Bellmont Partners?
Many Twin Cities agencies and companies do offer awesome internships to undergraduates, and I did run into some attractive positions. But, I knew above all of the other opportunities, this joint internship would provide me with the widest range of client work and deepest experience in research, writing, advising and managing client relationships. Plus, I'm working with and learning from an all-star cast!
Both my firm and Bellmont Partners are virtual agencies, so to speak. We don't have official office space. We work abnormal hours. Our schedules are anything but garden variety. It's a little non-traditional for an internship. How do you think that will impact your experience?
I see this opportunity as the best fit for me right now. I'm a full-time student, so trying to fit a 9-5 gig into an academic schedule is actually more difficult!
Professionally, I think this internship will provide me with the skills necessary in any global firm, or any agency that work outside the home office's zip code. I'll learn to become more articulate in my phone and email communications, because many of our conversations won't be face-to-face. But as we all know, technology is changing the world of work, and I'm learning early on in my career the skills that will be required with future, virtual positions.
We met just this past summer, but from the get-go you've really impressed me. But, it's not so much about your portfolio or your work experience. It's more about the way you think. In my view, to an extent, that comes from the people around you. Who has influenced your mindset in the last few years?
Well, thank you! This is quite the self-reflective question, and one that requires some personal digging. So, that's where I'm headed.
I can only attribute the way that I think to my experiences in life:
I grew up in a home in small town Minnesota surrounded by a supportive family and a friends who'd dream together how to escape once we graduate: tend to trust people, never settle for mediocrity, hold a voracious curiosity
I've been dancing, teaching, creating and performing all my life: process over product, out-of-the-box creativity, why-not mentality
I became a Christian in high school and experienced deep and lasting friendships with other Christian women in college (10 roommates!): goal is not to be served, but to serve and love others well, seek to be patient with and have compassion for others; unshakeable joy and perspective
You are six months from graduating and while the job market has turned around a bit for the PR industry, it's still tough out there. However you've already snagged two internships and you've developed a pretty solid network for a student still in school. How have you done it?
I've had a lot of help. Twin Cities professionals have been very willing to meet up for coffee and informational interviews (read a bit about my experience with informational interviews on my blog. So that's half of it. They've also been great about connecting me to other relevant professionals. There's another quarter. The last 25 percent involves:
Being bold in asking for consideration for future opportunities, provide writing portfolio and resume in case of interest;
Following up, staying connected whether they're in the position to offer me a job or not;
I don't chew gum during meetings;
I maintain eye contact;
I try to ask well-researched questions (the basics are basics for a reason).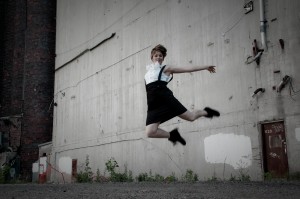 Since the lines between our professional and personal lives continue to blur, let's learn a little more about Sarah Anderson 🙂 What are your passions outside of PR?
I didn't know "hanging out with my ten roommates" could be a passion of mine, but it is, and I'm proud of it. We built a snow tunnel in front of our house during the second December blizzard, so I also like that.
My Twitter @sarahjander profile says I'm an amateur foodie with a princess taste and a pauper budget, which pretty much sums up the fact that I love the challenge of buying and preparing gourmet food on a teensy student budget. I also love dancing and singing, human body phenomena, nutrition and natural medicine, mentoring high school girls, world missions and not wasting my life. That's the short-list, anyways.
Finally, you haven't even officially started your career yet, and I'd say it's off to a pretty good start. Where do you see yourself a year from now once you're out of school? Five years from now?
A year from now: I see myself working in public relations at an agency as an account executive or AAE, most likely in the Twin Cities or Los Angeles area. I'll also continue performing with a small dance company while taking and teaching technique classes.
Five years from now: I'll be 26, probably in a transition mode in my career. By then, I may be beginning to think about forming my own public relations and communications firm—very similar to ACH and Bellmont Partners. I'm watching you guys, so teach me well. J
Sarah Anderson is a young PR professional dedicated to writing excellence, fresh and creative brand development and driving stellar brand reputation. She currently calls herself a University of Minnesota senior and intern with ACH Communications and Bellmont Partners. Sarah lives online as @sarahjander.