Working for an amateur or professional sports team has always been a dream of mine. The University of Kansas athletic department, for example. Or, closer to home, perhaps the Minnesota Timberwolves and Lynx.  This is what led me, in some ways, to interview our Rock Star today: Kirsten Wenker.
I've gotten to know Kirsten a bit better over the last year or so, as she's part of a "mastermind" group I run and I thought it would interesting to hear from her about her career path (going from agency to the sports world), why she got her degree in journalism, and how that giant World Championship ring fits on her finger 🙂 Let's hear from this Rock Star…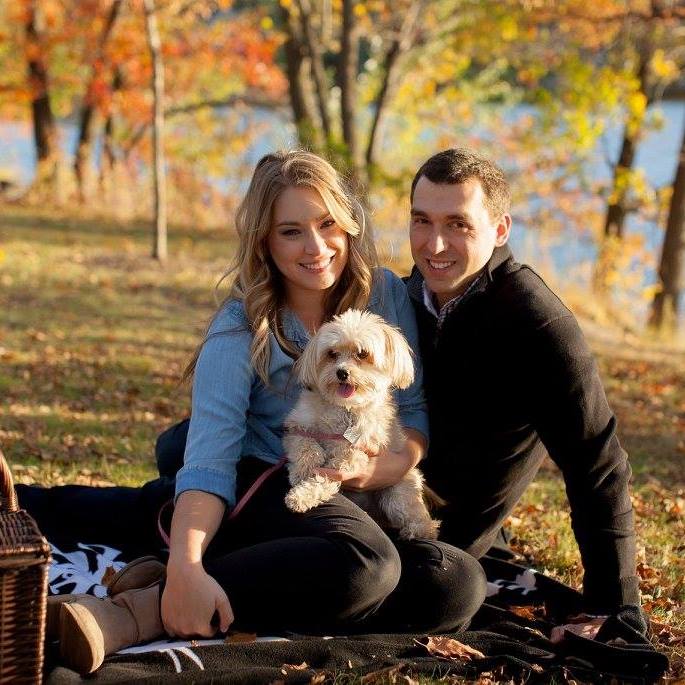 First, tell us about your current role with the Minnesota Timberwolves and Lynx.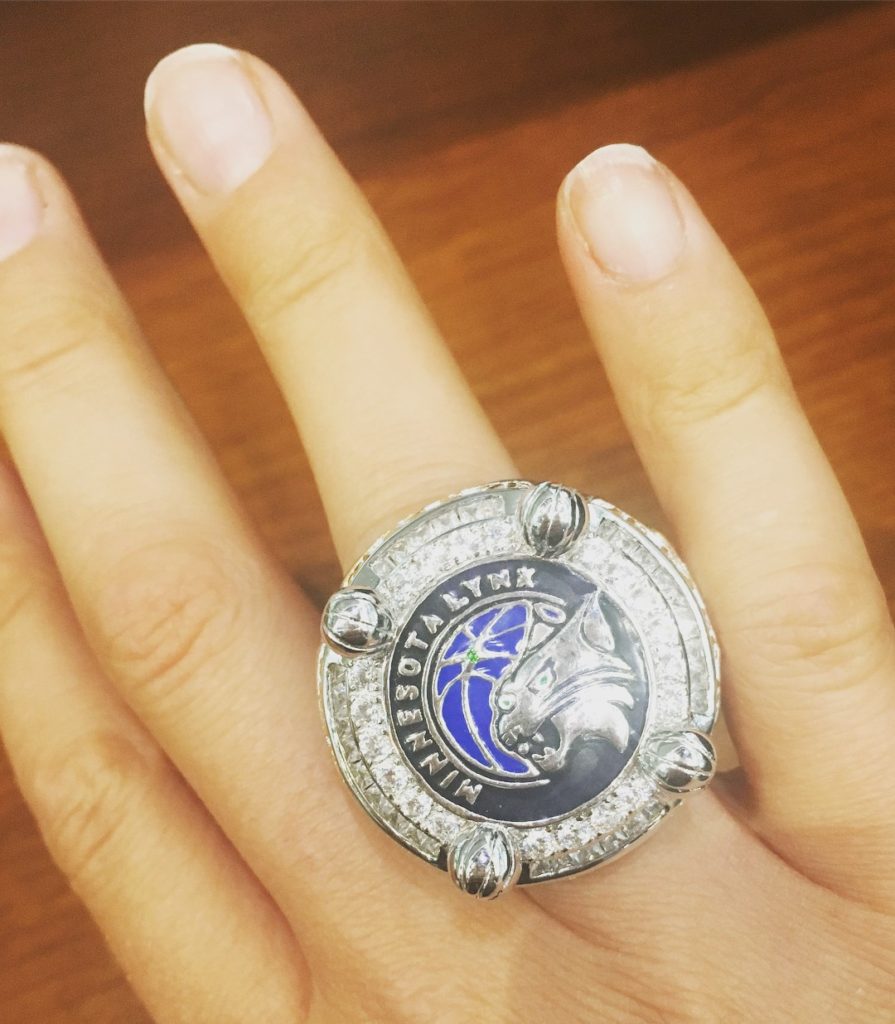 I am the Senior Corporate Communications Manager for both teams, which means I handle all "off court" communications. It's finding ways to tell the stories of everything we're doing as a company, including our efforts in the community, executive visibility, marketing campaigns, corporate partner activations, arena upgrades and our business growth. And then, anything else that may come up along the way. It's like many of us say in PR, it's something new every day!
How and why did you get into sports PR after a number of years on the agency side?
I actually started my career in sports, so in a way this is a return. I went to school wanting to be a sports reporter and interned at NFL Network, FOX Sports North and KABC-TV in LA in their sports department primarily covering the Lakers. After college, I came back to Minnesota to work as a production assistant at FOX Sports North, before eventually deciding the path to becoming a sports reporter wasn't for me. I knew I still wanted to be in the business of storytelling, which led me to pursue a career in PR. My goal was always to find my way into sports PR (I'm sure every agency I've worked for can testify to me constantly seeking out those sports related opportunities!), but my main goal has always been to get as much experience early on as possible. So I worked at several agencies on all different types of brands – CPG, travel, technology, retail and fitness to name a few.
The move to the Timberwolves & Lynx came very unexpectedly. I had just recently made a move and was not looking to go anywhere when this position popped up in an email notification. I saw they were looking for someone with agency experience and while the timing wasn't ideal, I knew opportunities with professional sports teams in PR didn't come around very often, so I thought, what would it hurt to just apply? Then in what was the fastest hiring process of my life, I was hired a week later. For me, the timing was right because I was in a great time in my life and career to take a chance. I'm glad I did.
You and your team recently won a Sabre Award for your work on the "New Era" campaign–congrats! Can you talk a little about your role in that campaign and what you're most proud of as it relates to the campaign?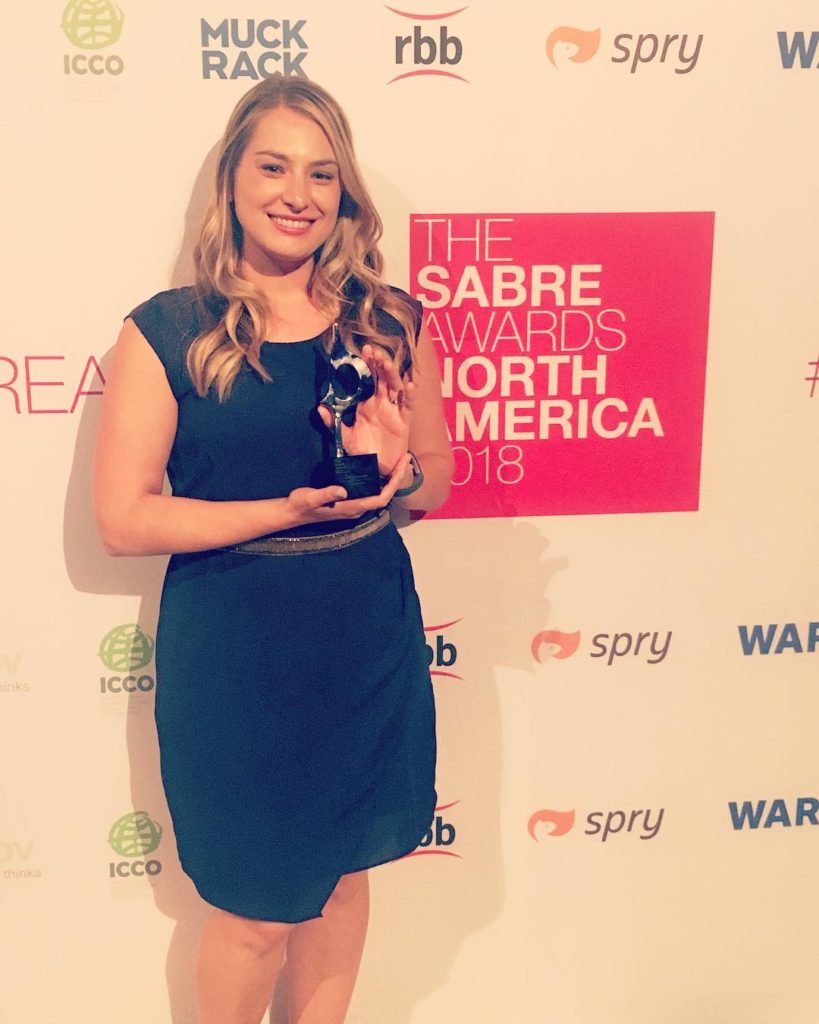 Thank you! It's always exciting to have your work recognized in that capacity. It was a crazy six months – we were rebranding the Timberwolves, completing renovations on Target Center, launching new community relations programs, and overall looking for ways to continue generating excitement all summer long to take advantage of the renewed enthusiasm surrounding the team. It was a ton of work, but the excitement around the team coming out of the campaign was palpable, and then to have it recognized on a national stage? It feels great.
I led the communications throughout the campaign. As the only person whose sole focus is corporate communications, I was in charge of executing all PR around each of the areas mentioned above, so it included internal communications to keep all departments on the same page, external communications for every unveil, event and media moment, and some elements of content strategy.
As far as what I was most proud of, I'd have to say it was the new community relations program. I was given the opportunity to lead the creation of an outdoor court refurbishment program that now lives on as an annual program. From being so involved in getting it off the ground to then being at these events unveiling the courts to these communities and seeing the looks on kids' faces, that was very rewarding.
You've worked for some fairly prominent agencies in town–Haberman, Olson Engage and Fleishman Hillard. What did you find most valuable about your time on the agency side?
My time with those agencies shaped the way I work today. Working in that fast-paced environment and balancing multiple clients at once has served me well in my ability to multi-task and handle several projects at once. They also helped me think differently and creatively. Each of those agencies were great at pushing the envelope and trying to find ways to break through.
You also worked for big agencies (see above) and smaller shops like Lola Red and Nemer Fieger. For those considering a role in the agency world, what do you see as the big differences between "big agency" and the smaller shops?
I think it's hard to lump them together that way, because each agency is different, not necessarily based on their size. Some are larger agencies, but they have a smaller Minneapolis office, or a smaller PR staff within the agency. Some are small agencies with big name clients. Certainly, with bigger agencies you have more resources at your disposal, but the small agencies I've been at also find a way to get it done.
To those considering entering the agency world, I think the best gauge of which type of agency is right for you is the people. I've been very fortunate to work with great people at each of the agencies you've mentioned. If you're working with good people who want to do good work, no matter who your client is or what your resources are, you'll find enjoyment in what you're doing.
You got your degree in journalism, like many in our field. If you had to do it all over again, would you major in journalism? Why or why not? And if not, what other field would you choose?
That is such an interesting question because I could daydream about this answer forever. I am very passionate about education and often think if I had infinite resources, I'd just get multiple degrees and be a student forever.
On one hand, I think that what you major in is not very important in what you choose to do with your life. It's all about making connections and getting real world experience that will help you once you graduate. So knowing that, I think you go for majoring in whatever you're passionate about, and spend your free time while you're in school trying to learn more about different career paths. Do internships. Louder for those in the back – DO LOTS OF INTERNSHIPS!
However, for me, I wouldn't change my major if given the chance. My major was Television Production & Broadcast Journalism, so about half of my major classes were more related to film and television. I was learning about the history of television, creating documentaries and producing a late-night comedy sketch show (fun fact – taught by the first female writer for SNL! She was a real character). I was fascinated by a lot of my coursework and I learned a lot of skills that have been invaluable as we enter this age of content being king. I also had an amazing broadcast professor and advisor. (shoutout to the one and only Pete Weitzner!)
Many jobs in PR/comms–like yours–are so wide-ranging now. You're asked to do media relations, internal comms AND social media, and you're expected to be proficient at them all. How do you manage that expectation? How do you keep current and crisp on the various disciplines within the larger comms bucket?
It's tricky for sure. The key for me is narrowing in on the priorities of a specific project or initiative and trying to focus in on the key area that's most important. Is this something that is more of a media focus? Would this be a better content piece? Or, should I be getting this message out across the company internally? Likely, the answer will be yes, yes and yes, but you have to try to turn the dial up a little more in one area and down in the others so that you're not all over the place. You just do the best you can, make some mistakes along the way and learn as you go!
As far as staying current, I try to read about what other professional sports teams are doing, but also what other brands in different sectors are doing. It helps me keep up with the latest trends and thinking about new ideas. It's also a priority for me this year to start attending more conferences and get involved with more professional groups.
What's the one big trend that's really impacting communications in the sports world right now?
The intersection of sports and politics. You see teams, players and even brands making statements, and it's an interesting, very delicate situation for communications.
What's the one thing about sports PR/comms that most people don't know?
It's not always (or even often) glamorous!
What's your dream job, and why?
Aside from sports, my other great passion is travel, so my other dream would be to get paid to travel the world. Getting to report on new places and cultures as a travel journalist would be amazing! Maybe I need to start a side hustle as a travel blogger…