If you've worked in the PR field in Minneapolis/St. Paul over the last 25 years, it's virtually impossible that you haven't heard the name "Paul Maccabee." For many, that's been via MN PRSA, where he's been a strong advocate and sponsor over the years. For others, it has been as an employer (friends Kendra Klemme and Heather Cmiel come to mind, among others). For yet others, it's as an agency owner and leader in the Twin Cities. Point being, many of us know Paul Maccabee. And, many of those same people seem to have a pretty high opinion of Paul Maccabee. Personally, I've "known" Paul for years–we've sat on panels together, we've gone back-and-forth on Twitter, and we've met and talked at events around town. I haven't worked for him. Haven't even worked with him. But, from most accounts I've heard, Paul is one of a dwindling cadre of veteran agency leaders that is universally respected (people like Lynn Casey and Jorg Pierach also come to mind). Paul's not so much "PR Rock Star"–more like "PR Legend." Let's hear what he has to say.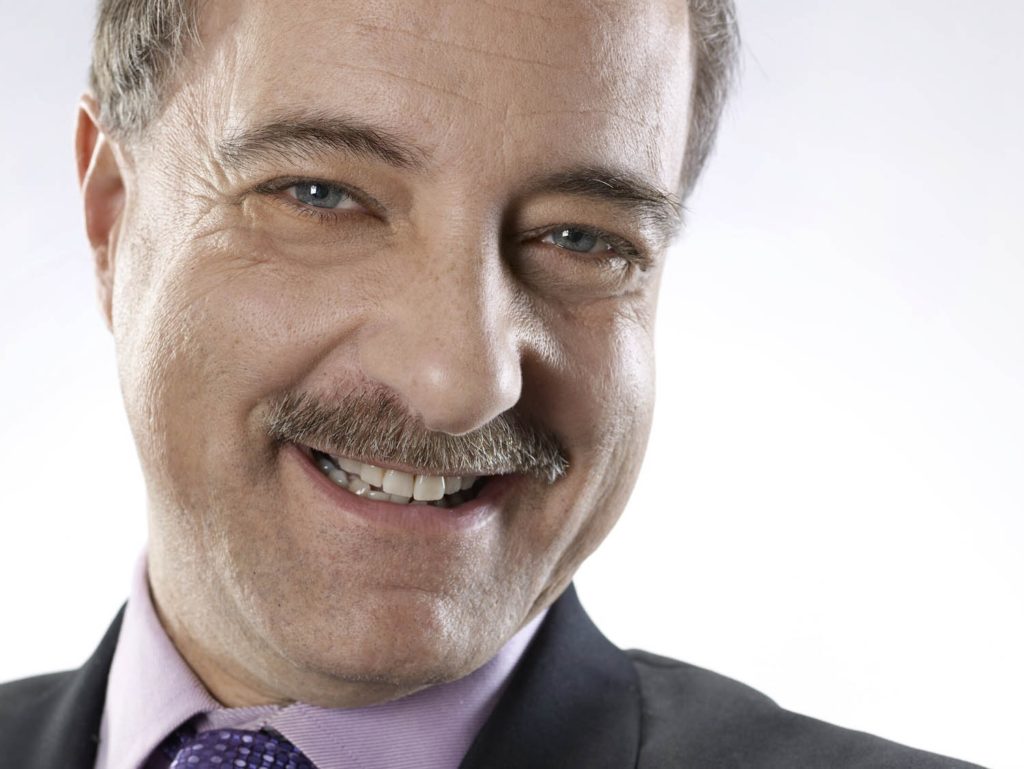 You've worked in the PR industry for 35 years now– that's quite a run. That also means you've had hundreds of client campaigns over those 35 years, too. Any favorites that stand out over the years?
Not surprisingly, our agency's launch of the 4,590-pound, Guinness World Record-breaking "World's Largest Rubberband Ball" in downtown Chicago for OfficeMax stores – which generated 422 TV segments in 127 markets –was a wild ride and a landmark experiential campaign for our agency. So was a publicity stunt for Kemps, when we carved then-Gov. Jesse Ventura's face out of 5,000 pounds of ice cream, which was covered by Time magazine and CNN-TV (and led to a total sell-out of Kemps' ice cream). But, to be honest, the most meaningful work Maccabee's done has been the national campaigns for two of America's biggest drug addiction treatment centers: 1) Atlanta-based RiverMend Health (for whom we worked with People magazine on this deeply-moving video about recovery through equine therapy, and 2) Minnesota's own Hazelden, with whom we produced the "Four Generations Overcoming Addiction" content campaign that kicked-off with on ABC-TV "Good Morning America." As someone who has dealt with addiction close to home, the opportunity to use PR as a tool to get addicts into treatment was deeply touching for me.
You started Maccabee PR back in 1996– more than 20 years ago. Congratulations! What advice would you give to the 25-year-old who's considering starting his or her own shop in 2017? Any pearls of wisdom on how to build and maintain a PR agency in today's ever-changing business environment?
As my agency-creating comrades such as Jorg Pierach at Fast Horse and Kathy Tunheim of Tunheim know, starting your own PR agency is an enormously fulfilling adventure with its share of nail-biting, stomach-curdling moments. The greatest joy: being able to chart your own course and nurture young talent, watching newbies grow into commanding PR professionals. Pearls of wisdom? Never lie – to anyone, for any reason. It sets you apart from 80 percent of the businesspeople you'll meet. And as the doomed Polonius advised in Shakespeare's Hamlet, "to thine ownself be true." In other words, decide what values you stand for and stay relentlessly true to them; in our case, Maccabee has turned down hundreds of thousands of dollars worth of client revenue from liquor companies, because we felt it would conflict with our PR work for alcoholism treatment. And, perhaps most importantly, have the humility to learn from your most ferocious competitors – my biggest teachers have been respected rivals such as Doug Spong, Dave Mona, Teresa McFarland, Lynn Casey and Kathy Tunheim. I'd have to be an utter fool not to learn from giants like them. (For more, check out our agency's 17 Tips for Building a Kick-Butt, Wildly Successful PR Career, here.
You mentioned in a recent post that one of your mentors when you were coming up was Minnesota PR legend, Dave Mona. Any particular lessons you learned from Dave that you continue to use in your day-to-day work?
Dave Mona's deep integrity and personal character still takes my breath away. When I was young and ruthless, I asked Dave if I could help his agency – then called Mona Meyer McGrath & Gavin – pitch the Bachman's garden center chain as a retail client. To my surprise Dave declined to pursue them, explaining that Bachman's was the signature client for a solo PR guy and if we took a vital client away from that publicist, it would be devastating to his business. Blew my mind. Dave's compassion for a competitor hit me like a lightning bolt. That instant, when he decided to forego PR agency revenue for ethical reasons, was a defining moment for me.
For years, Maccabee PR has been heavily involved in professional orgs like PRSA. In fact, you have donated a ton of time and money to PRSA over the years (I think we sat on a panel together a number of years ago). Why do you continue to invest your and your agency's time and money in these organizations?
You'd have to be mad not to take every opportunity to cross-pollinate your brain, not only with what other PR firms are doing, but with what SEO agencies, graphic designers, interactive/digital and lead gen geeks and inbound marketing devotees are producing. Isolation is death, and being active in Minnesota PRSA is one way to help nurture a warm community of PR pros. I may disagree with some of the PRSA's policies (notably restricting board involvement to APRs, which I think is silly; Editor's note: I've written about this in the past as well), but I cherish the PRSA's role as a village square for meeting and supporting PR comrades.
Let's switch gears for a moment and talk about recruiting. As a business owner, I'm sure this is an ongoing challenge. How has your approach to recruiting changed over the years? What strategies have worked particularly well in the last few years?
Salaries matter, as do employee benefits – but with PR agency recruiting, it's all about the slippery thing called culture. We're now in our fifth year being honored by Minnesota Business mag as a "Best Company To Work For." Our #1 recruiting secret is to foster a culture that banishes fear (and I've worked at and with agencies riven at times by sheer, stark terror), rewards collaboration, and facilitates personal growth. Even at Maccabee's small size, we've had in-house workshops with multi-cultural marketing experts from The BrandLab, mindfulness teachers and sleight-of- hand magicians, SEO mavens and painting instructors, and even had a cooking class with TV chef Andrew Zimmern. Oh, and our Halloween parties are legendary.
You're one of the few agency owners/presidents in town that I see showing up in social media circles consistently (namely, Twitter and LinkedIn). Why do you continue to invest your time in social media? Especially when clearly, few of your colleagues believe it's worth the effort?
I spend about two hours a day on LinkedIn and Twitter, along with contributing to the MaccaPR blog, while our agency's social media director, Christina Milanowski's (Editor's note: Former PR Rock Star!) crew, hits Instagram, Facebook, Pinterest, Snapchat, SlideShare and other channels. Face it, how could our agency credibly advise clients on social media strategy, online advertising and content creation if we didn't utilize social for ourselves? Also after waiting for 12 years to publish my first book, I find it intoxicating to be able to publish anything I want, instantly. On a practical level, our MaccaPR blog and the original content we share on social have become our #1 source of new client business.
Little known fact: You're a huge crime history buff. Two questions: 1) How did you get into crime history, and 2) What does being a buff entail, exactly?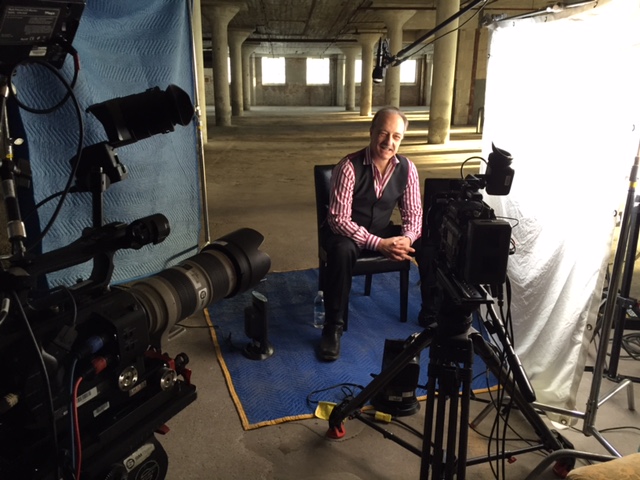 Guilty as charged, I'm obsessed with Saint Paul's 1930s gangland history. Back when I was an investigative journalist for the now-defunct Twin Cities Reader weekly, someone raced into our newsroom and yelled: "The Godfather is Dead. Kid Cann is dead!" Wait, you mean the Twin Cities actually had a Godfather? So out of curiosity, I filed one of the largest Freedom of Information requests for Justice Department crime files in U.S. history. One hundred thousand pages of FBI files later, I'd published my book, "John Dillinger Slept Here: A Crooks' Tour of Crime and Corruption in St. Paul" and that led to my testifying before Congress and guest appearances on national TV shows about kidnappers, hit men and bankrobbers. And what does a buff entail? 12 years of tracking down Prohibition speakeasies, brothels and hideouts in the Twin Cities that had harbored Babyface Nelson, Ma Barker, Machine Gun Kelly, Al Capone, Bugsy Seigel and, of course, bankrobber Dillinger.
Finally, I want to look ahead to the next 10 years. What do you see for the future of PR agencies in the Twin Cities? Any big shifts that you see happening in the near future?
Everyone can see that the boundaries between media relations/publicity, social media marketing, event/experiential, inbound/lead generation and corporate communications have blurred beyond recognition. Our agency's now just as likely to help design a landing page for an infographic/e-book driven content marketing campaign using the HubSpot platform, as we are to secure a product placement in the pages of BusinessWeek or in the Star Tribune. Our clients used to ask us to make them famous (remember the cry, "Get Me On Oprah!?"); but now they want to triple their qualified leads, optimize their videos for search, and have us convert more click-thrus into sales revenue. Yes, I sometimes miss the era of giant Rubberband Balls!