Yep, Ava Beilke is a millennial. But, she doesn't act the part (at least, not according to stereotypes). In fact, I believe I've heard Ava say "I'm a grandma trapped in a millennial's body" the last time I saw her at a Talking Points event in September. Ava is being sarcastic, but the reality is she is a hard worker, she doesn't seek out accolades and she's not a serial job-hopper. In fact, Ava had been with Carlson Rezidor for four years before taking on a new role with Life Time Fitness recently. Let's hear more about Ava in today's "Rock Star" profile.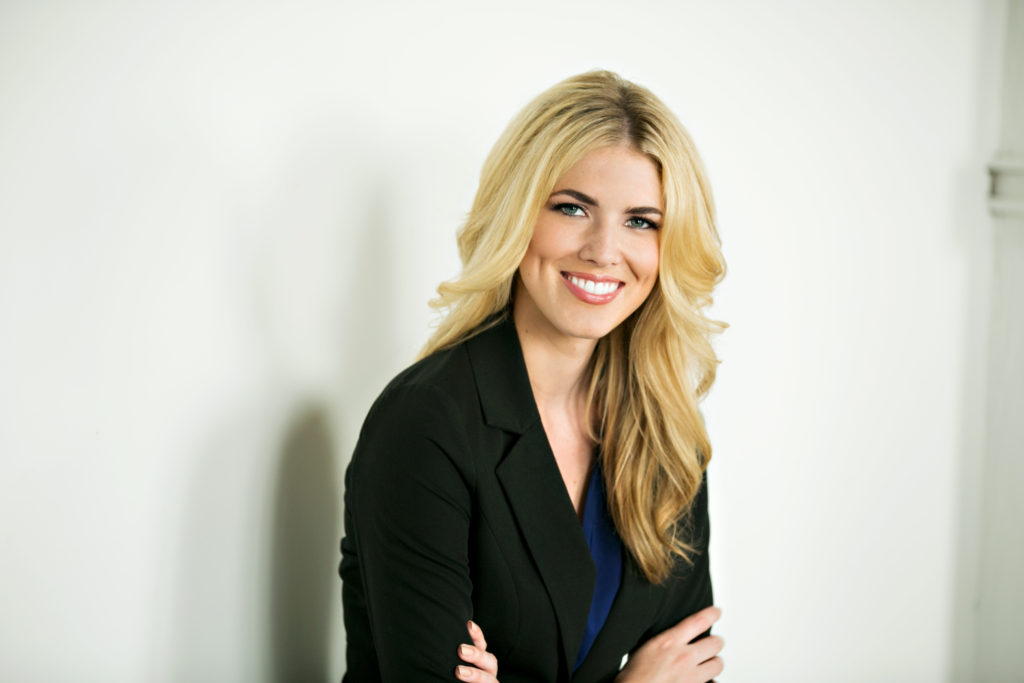 You just took a new job with Life Time Fitness after years with Carlson. What drew you to LTF?
I have always desired to experience a slew of different companies and industries throughout my career without looking like a jumper who never stays put. For me, working in the hospitality industry at Carlson was very enjoyable, and was a continual source of severe wanderlust that kept me traveling. At the same time, there is a very large part of my life that I dedicate to fitness and wellbeing, so Life Time Fitness felt like a natural progression. It was the right opportunity at the right time. I'm a big believer that timing is everything.
You cut your teeth at Carlson though–you spent the first four years of your professional life with them. What did you learn from your time at Carlson that you'll apply to your work with LTF?
Absolutely! Having the opportunity to work on global hotel brands like Radisson Blu during my time at Carlson is something that will be ever valuable and applicable as I continue to work for national and international brands. It really trained me to be aware of the big picture at all times, yet be able to adapt marketing tactics by region, language, and even by culture.
Do you see yourself staying in social/digital marketing long-term? Why or why not?
I've dabbled in many fields including public relations, branding, consulting, teaching, and email, digital, and social media marketing. I feel like all of these experiences are intertwined in some way or another. Whether the experiences I continue to collect will keep me in the social/digital marketing profession long- term remains to be seen, but my passions and skills have always fit nicely within that realm. It is kind of one of those "what will happen to social media marketing" questions, but that is something we'll all have to wait to find out.
After earning your degree from the University of Minnesota (Go Gophers!), you almost immediately started pursuing your MBA at Augsburg University. What drove that decision? And, do you think it's helped you early on in your career?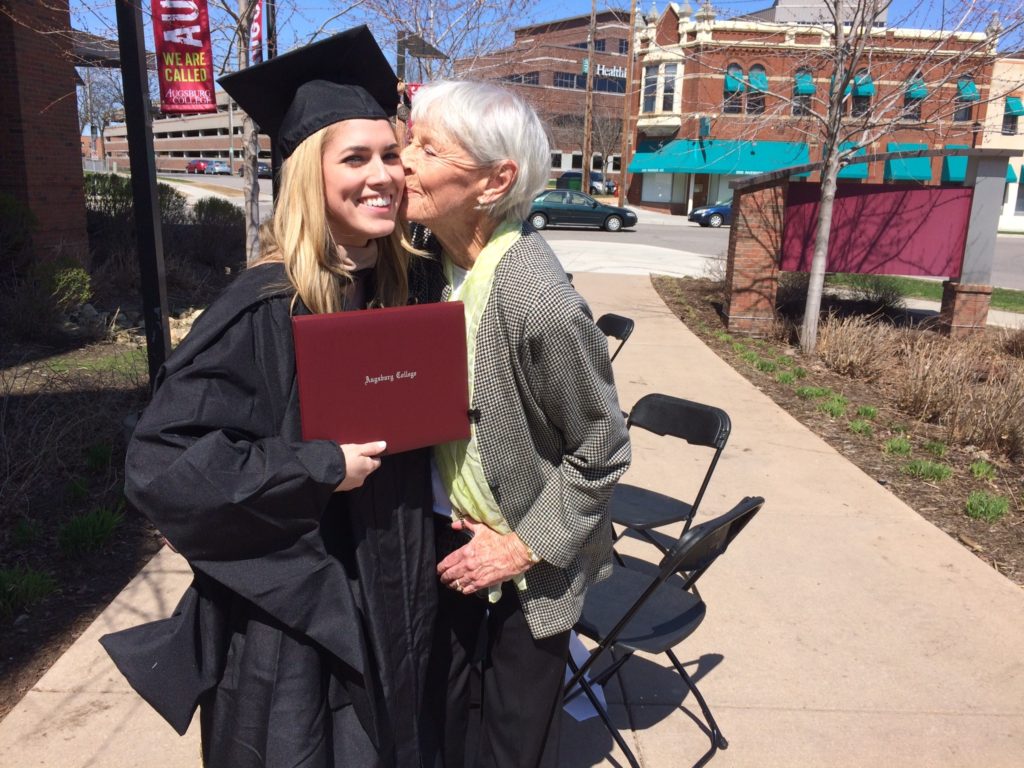 Woohoo, Go Gophers! And Go Auggies! The decision to pursue my MBA a couple years out of undergrad was again one of those right place, right time scenarios paired with the fact that I always like to have a passion project that I feel is mine and mine only. When I was in undergrad, pageantry was my project, which I retired in 2011. Once I started working at Carlson full time, I needed something else, and I decided at the time that an MBA was the answer. I remember the program entrance interview so vividly. The dean asked me why they should accept someone drastically younger than the others. I told him that my age would actually allow me to offer a unique perspective, especially within the marketing aspects of the curriculum (reminding him that I was a digital native)… and then there I was, an Auggie. I feel that it's helped me early in my career to jumpstart a more strategic, critical way of thinking and problem solving. I also had the pleasure of taking the two-year journey with a phenomenal cohort of students that are now lifelong friends, so it was totally worth it.
What's the one social media trend most companies are over-looking or under-utilizing?
I think that influencers have become such a huge, trendy tactic in social media marketing… which is awesome, I love influencers don't get me wrong. But, I feel like companies completely overlooked the untapped potential they have within their own employees to become badass brand advocates. The employee programs I've experienced to date seem to be minimal and almost an afterthought. How cool would it be to really push employee social advocacy to the seams (all while remaining within FTC guidelines)? It seems like low hanging fruit.
You also spent time working for SaveTheVikes.org earlier in your career, which I can assume was similar to a start-up-like position. What did you learn during your time with that organization that has helped you in subsequent roles?
Working for SaveTheVikes.org was my first social media and PR specific role. I had no idea what I was doing right out of school, but the founder Cory Merrifield threw me right into the fire and trusted me 100% to take a task and run with it, which allowed for an incredible learning experience. It was very much like a start-up in the sense that we worked fast and furious, and poured our hearts into it. This role really taught me how to work quickly, which is a notion often lost in large corporate environments. Regardless of the organization, social media needs to maintain a sense of urgency at all times, so to this day I do my best to insert a sense of speed whenever I can. Working on the Vikings stadium solution also piqued my interest in public affairs… never say never.
You're right in that millennial sweet spot. What's the biggest misconception most folks like me (Gen Xers and Boomers) have of your generation?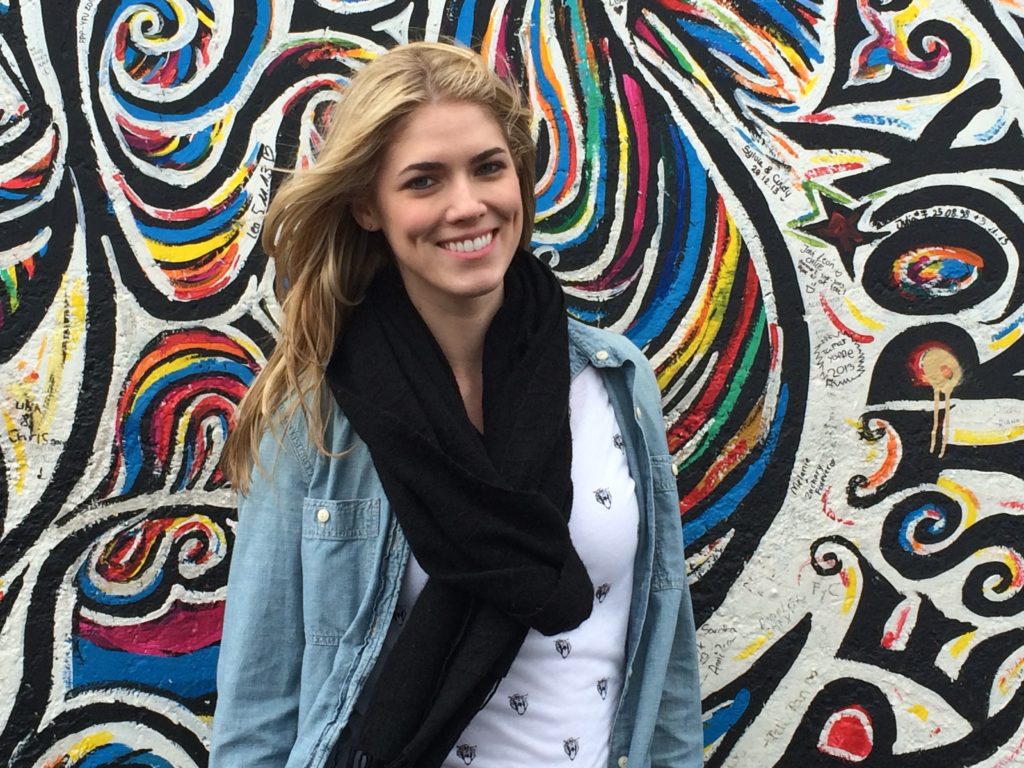 That's a great question. The differences between generations are always interesting to me because we truly do not understand what it's like to be from a generation other than our own. The misconception that bothers me the most is that millennials are lazy. How can one identify an entire generation as lazy?! My colleagues and I graduated college to be greeted by one of the worst economies of all time, matched with fierce global competition, so if anything, I think millennials have had to work extra hard to not only secure, but sustain a career. We're also pretty good at that technology stuff.
Finally, you've been nice enough to give me musical advice in the past (I need it, but I still haven't adopted Kanye). What are three bands/artists of the moment that you just can't stop listening to?
I'm always more than happy to dish music advice! I literally listen to music all the time, so it's hard to choose just three. But, I'd say that right now the song I can't get out of my head is 24K Magic by Bruno Mars. As much as I try not to like Bruno, his songs are so catchy, infectious, and timeless. I've been a big Frank Ocean fan since his album Channel Orange released in 2012. He finally released new music this year, and I've had Blonde on replay. And then there's my number one, Drake. I'm a shameless Drake superfan so his music is my default "always on" preference. I can rattle of every lyric to his Views album in my sleep, so Drake, if you're reading this… I'm ready for new material.