I think I met Allison O'Keefe in 2008 at a PRSA meeting here in Minneapolis. In fact, she introduced herself to me. Keep in mind, she was probably all of 20 years old when she introduced herself–and probably one of two students at this meeting. I don't think I even knew what PRSA was when I was 20 years old. She not only knew what PRSA was, but she was involved as a student, she was attending local PRSA meetings and finding the courage to introduce herself to people in the field, and she was quickly on her way to earning multiple PRSSA awards. So, it wasn't a big stretch to feature her here today. Since then, by all accounts, she's been an absolute rock star over at Exponent PR where she's earned the trust and praise of teammates, colleagues and clients. Please meet Allison O'Keefe.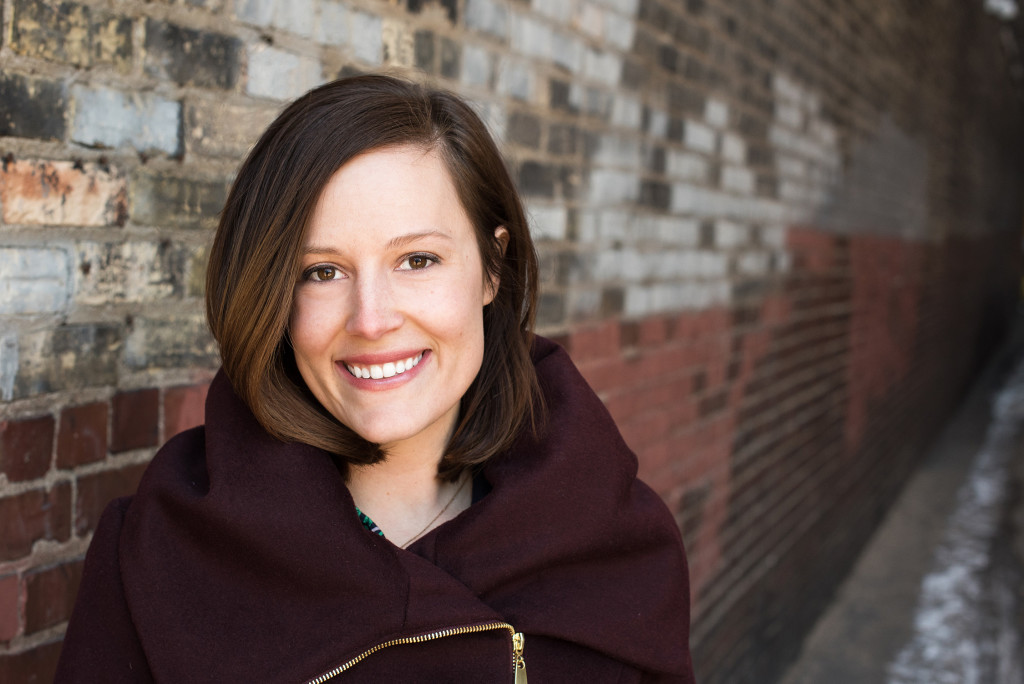 If I'm not mistaken, we first met at a PRSA event back in 2008 or 2009. I remember you were one of 2-3 students at the event. And, you came right up, shook my hand and introduced yourself–something I don't see a lot of students doing. Since you were clearly ahead of the game from a networking point of view, what networking advice would you give to young people that can help them find that first job?
Be fearless. Eight years later, it still takes courage to introduce myself to new clients, prospective clients or executives. If you take the initiative, especially when you are young, it can go a long way to opening doors and standing out.
Start early. I meet with students frequently, and I advise them to start networking before they are looking for a job in their last semester of college. It takes the pressure off and makes networking more mutually beneficial. You don't start out good relationships by immediately asking for something.
You are a graduate of the University of St. Thomas–a school that has produced a long list of "PR rock stars" over the last 10 years or so (Mike Keliher, LeeAnn Fahl, and Liz Erickson come to mind right off the top). What do you attribute that pattern of success to?
I can be over the top with Tommie Pride! At St. Thomas, I can identify two contributing factors: outside of classroom learning and the urban location.
Both the business and journalism schools strongly encourage and guide students with internships, volunteering, student clubs and networking. They look at your undergrad experience more holistically, recognizing that professors and classroom learning are one element of preparing you for a career. The exposure to professional life while I was still in college gave me the skills to transition into the "real world."
Another advantage of St. Thomas is their proximity to a majority of business and marketing careers. The experiences I described above are much easier to accomplish when you are within the metropolitan area.
While in school, you were very active within PRSA. In fact, you were a Willard Thompson Scholarship Award winner in 2010. How did your involvement in PRSSA help shape the PR counselor you are today?

Getting involved with any student organization will make you a better professional. After college, I had the pleasure of working with professionals at many different agencies and businesses during my four years on the PRSA Classics Committee. It expanded my network as committee members have been promoted or moved to other organizations. I don't see them as competitors at other companies, but friends and mentors. (Shout out to Sarah DuBois and Shannon Heine.)
Leading a committee on PRSA gave me additional leadership skills before I was managing junior staff. The additional leadership experience was priceless.
You're part of the millennial generation (like it or not :). Part of your generation's rep (fair or not) is that you're job hoppers. You can't stay put. Yet, you've been at Exponent for almost six years now–something I see very little from in your age group. Why have you stayed at one agency so long, and what do you think the advantages are of taking that approach vs. job hopping to climb the ladder?
It is becoming rare, and I am surprised more Millennials don't see opportunities that can happen within one organization versus between different organizations. I did my due diligence exploring different agencies before taking the internship at Exponent. I knew the culture, the work and the people were a good fit for my personality and professional goals.
I also credit Exponent and Colle+McVoy leadership. Your future growth at our agency is what you make it. If you raise your hand and communicate, they work hard to make it happen. I've been lucky to work on many amazing projects for clients such as Land O'Lakes, Explore Minnesota and General Mills. My work has always challenged and fulfilled me. I've been exposed to every aspect of marketing while working at a fully integrated agency with cross-functional teams. As cliché as it sounds, each day at Exponent/C+M brings something new.
While we're on the topic of career paths, you went from intern to account supervisor in just three years. How did you make that jump so quickly, and how long before you take Tom Lindell's job? 🙂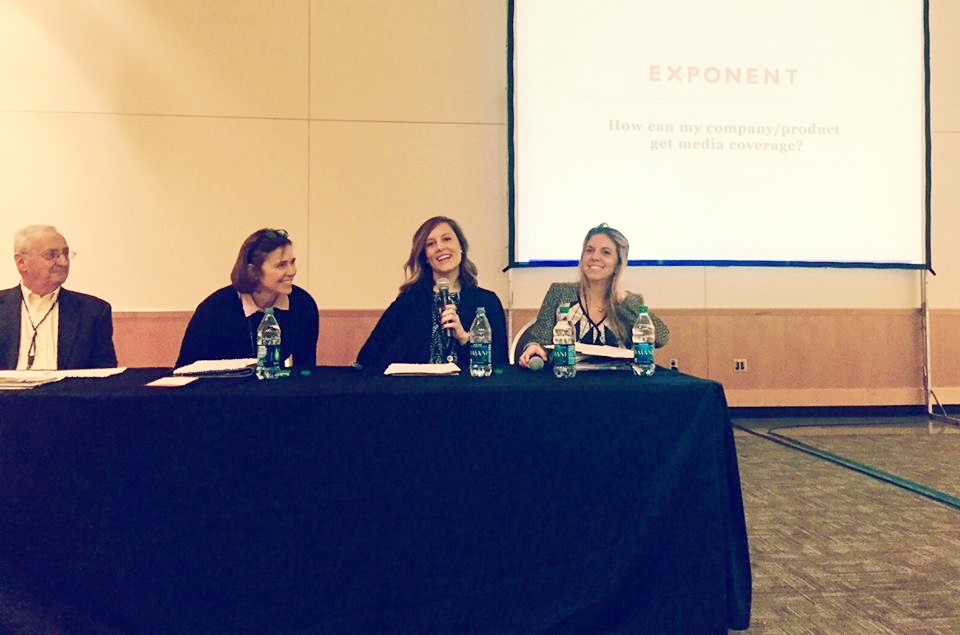 That's very generous. J I've never chased specific titles. Again, I work at a place where leadership recognizes talent and individual contributions.
My favorite inspirational quote centers me for professional growth: "Work hard. Have fun. Be kind."
It really is that simple. If you're doing those three things, you will be successful.
You're a (relatively) new mother (congratulations!). How has that changed the way you look at your career? And, how has being a mother made you a better PR counselor?
Thank you! My four-month maternity leave was a wonderful reprieve. I came back to work more refreshed, energized and inspired than ever. It's one of the reasons I believe paternity leave needs to be extended too. I fully appreciate my professional identity and relationships.
Motherhood forced me to be more flexible and not sweat the small stuff. Hello, perspective!
Looks like you've been working a lot on the Florida's Natural account at Exponent–and they recently selected you as their PR AOR. Congrats! Here's my question: What's different and interesting about working on a food account? What makes it unique?
Winning the Florida's Natural business was my first project after returning from maternity leave. It's the perfect way to get immersed in new thinking.
CPG clients are always forward-thinking. The space is ultra-competitive and fast paced. All campaigns and tactics must evolve to stand out. I'm humbled when I look back at programs executed two years ago and realize we couldn't do that today. The food category keeps us all honest.
In your Twitter profile, it says you're searching for the perfect chocolate chip cookie. OK, so who's got the best chocolate chip cookie in town?
I'm admittedly a cookie snob. I've had a lot of good cookies, but not a lot of outstanding cookies. I recently baked local blogger, Pinch of Yum's, Soft Chocolate Chip Cookies recipe. They're a winner!
Fact I discovered relatively recently: We're neighbors! And, I learned from Instagram that you're also a brunch fanatic. What are your favorite South Minneapolis brunch spots, and why?
I'm a fan of brunch at Burch. They have a delicious and diverse menu for any appetite level, plus killer bloodys. The best classic eggs benedict in town is from cozy neighborhood spot, Zumbro Café in Linden Hills. We always make our way back to Zumbro. The newly opened St. Genevieve by Steven Brown is on my list!