Truth be told, I don't know Leah Johnson all that well. I met her through my work with MIMA and a common friend (and fellow rock star, Madeline Strachota). But, in the short amount of time I've gotten to know Leah a bit better, I can tell she has rock star tendencies. How can I tell? First, she's a hand-raiser. She's now part of the Student Relations committee with MIMA that just unveiled the first-ever MIMA scholarship! Two, she's been with the Academy of Neurology for five years. She started as an administrative assistant in 2012. She's now the associate director of digital strategy and innovation. That's quite a jump in five years–and she's been with the same organization for five years (that says a lot right there!). Again, definite rock star tendencies. Let's hear more from Leah and what's she's up to in her work with AAN.
Tell us a little about your role as associate director-digital strategy and innovation with the American Academy of Neurology.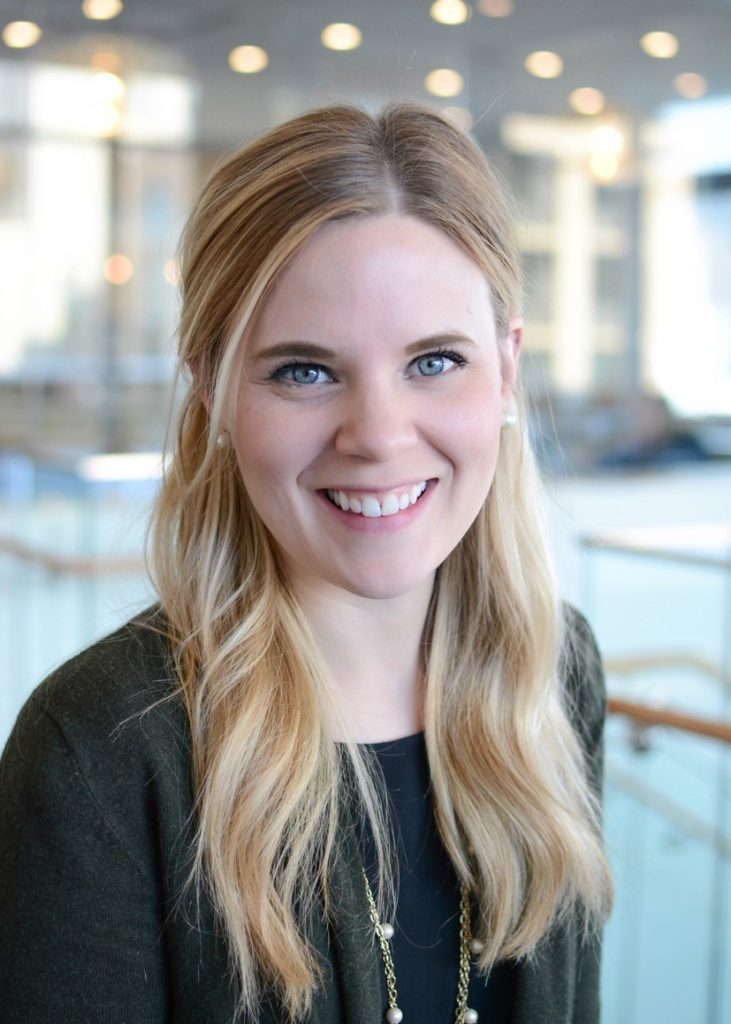 I lead the Digital Team at the American Academy of Neurology (AAN), which includes content strategy and development. The team is full of experts that act as an internal agency to our staff clients. We run two websites, develop over twenty .NET applications, manage over 40 social media channels and send more than 5.3 million individual emails a year. In addition to leading the day-to-day, I also manage the organization's digital initiatives, which for this year include a website redesign for our member site, launching a completely new website, and a semantic search engine. I also co-chair the AAN staff committee, which focuses on staff engagement and a quality work environment for all employees.
Your title includes "innovation"–what are you currently doing at AAN to stay on the cutting edge?
I am supported by great leadership that believes in innovating and providing a best-in-class digital experience for our members. As I mentioned previously, one large initiative this year is redesigning our AAN.com website. We launched a new website approximately three years ago that had focused on improved governance and usability. Our goals this time around include a fully personalized, mobile-optimized, and cleaner/brighter experience. In addition to the big digital initiatives, we hold meetings throughout the year that emphasize the need for innovation within the organization. These are our team 'lightbulb' meetings. We meet once a month to review what is happening in the space, including any R&D and trial and error exploration. We are consistently reviewing and questioning our current processes to make sure we are agile enough to try new things.
For example, about a year ago we launched an Instagram account (@aanbrain.) We were not certain if there would be an audience for our content, but we decided to try it and follow the 'fail fast' motto. I am a huge proponent of trying an idea, but also knowing when it is not working and moving on quickly. To our (somewhat) surprise, the Instagram account has been one of our fastest growing and most engaging channels, including high ad conversions. Because we took a bit of a risk and had a clear goal (average over a 3% engagement rate), we were able to take more risks on that channel to see how they would pay off.
On the tech side, we are spending a good amount of R&D time developing apps using angular 2.
Staying on that innovation topic, what trends are you keeping a close eye on in the digital realm that may impact AAN down the road?
The AAN has a huge focus on distance learning and eLearning. With that as a priority, we are keeping an eye on any VR and AR trends and how that may impact the way students and physicians learn. As you can imagine, the impact of studying the brain in VR has the potential to be huge leap for eLearning. We are also keeping an eye on search trends. Search is incredibly important in the academic world, and we want to make sure we are always following any changes, big and small, to search engines. We are also working on efforts to make Neuroscience "cool" for those in grade school and looking into leveraging influencers in that realm, which is something we have never done before.
Speaking of trends and innovation–how do you keep up with all the changes in the industry while holding down a fairly hectic full-time position?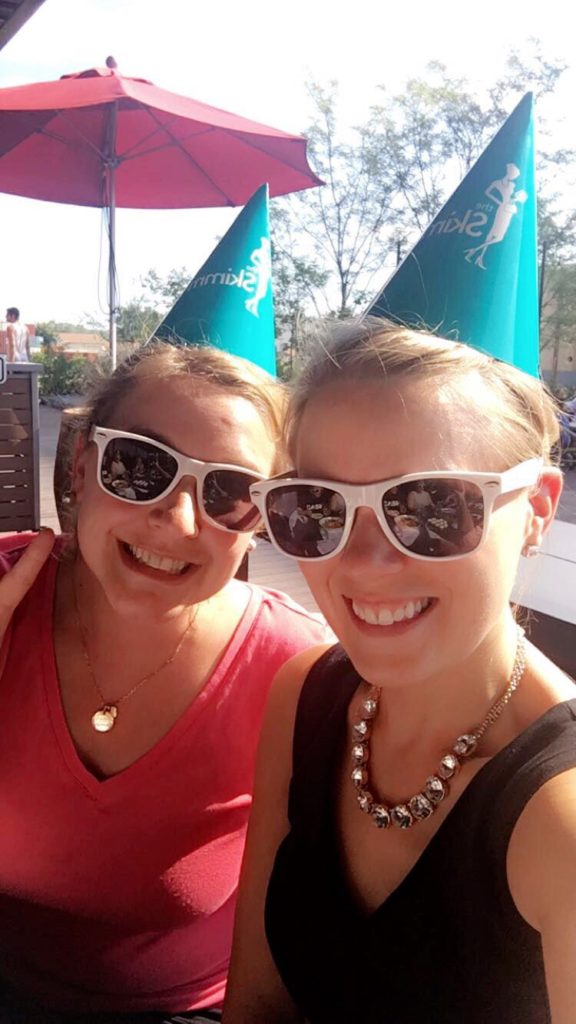 This is such a good question. I can tell you it has certainly gotten harder and harder as I find new things to take on at work, but I have a few strategies that I follow religiously to keep me updated. I read theSkimm every morning when I wake up. I am part of theSkimm's ambassador program; I think their brand is an important one to watch. I am constantly watching brands that I love and questioning the strategies behind their content. I think you can learn a lot about innovation just by paying attention to your own reactions. I also reserve a few minutes a day to review the four or five SmartBrief emails that I subscribe to. These are great recaps of the previous day and mostly I focus on the quick summaries. I have also consistently kept an hour reserved on my calendar every Friday for the last five years to catch up on all big things from the week—a great place to start is always your "Talking Points" email.
At the AAN, we have an internal "coffees and case studies" meeting to discuss highlights from campaigns in which we have tried new and innovative techniques. Lastly, I attend as many MIMA events, where the "coffee and case studies" idea came from, and Social Media Breakfast events as possible. The content is so great and useful.
You started at AAN as an administrative assistant 5+ years ago working your way up to a director-level position now. For a millennial that's virtually unheard of! Why is it you've stuck around that long when other opportunities most likely have popped up that you've passed on?
What I have learned during my time at the AAN is that you must find a place to work that is willing to invest in you. I have been provided training opportunities, growth opportunities, and challenges throughout my five years here. I have been asked to always use my voice in a smart and helpful way, even if I was the greenest person in the room. I have found wonderful mentors who have taught me that you must push yourself and pursue opportunities when they arise. Some of it has been luck in timing, but most of why I love the AAN is that they have given me chances to prove that I deserve to be in the roles that I have taken on. Growth is a huge aspect of why I have stayed here for five years, but I also show up to work every day excited to be here. Right out of college I landed myself in a job that I loathed going to every day. I vowed I would never let myself fall into that situation again.  I work with some of the most wonderful people you will ever meet and that is the most important thing to me.
You recently started volunteering with MIMA and are the chair of the student relations committee. Why did you decide to volunteer your time with a professional organization? And why MIMA?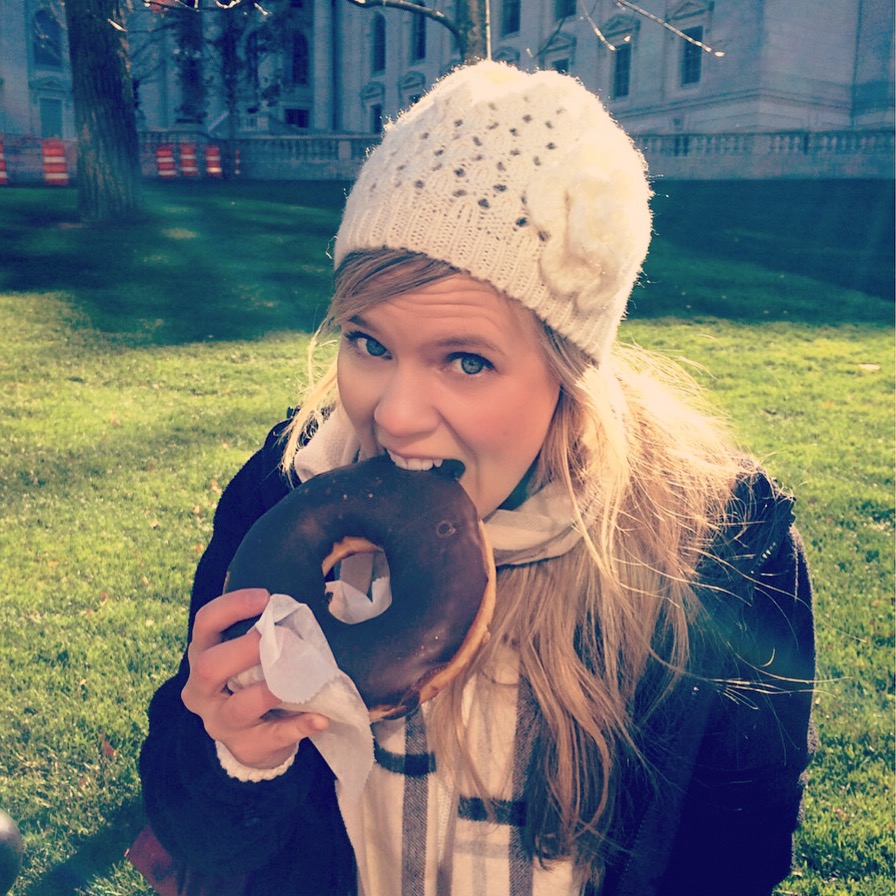 I have been a member of MIMA for the last five years. I knew that if I was going to learn beyond my immediate resources I had to surround myself with smart people who knew what they were doing. MIMA was a perfect fit for that. The content of the programs is always engaging. The people I have met are always driven and helpful and I have always felt welcome at the events. I will also admit I think I was specifically captured by the number of doughnuts provided at each of the events.
I have met a few people at MIMA events who threw around the idea of volunteering. As soon as I knew there was an opening on the student relations committee, I was in. I was so excited by the idea of helping students. There were major obstacles, and a lack of opportunities for me during my final years of college. It never seemed clear on how I was supposed to find a path to a digital position. If I could help a few students get to connect to and access the information that I was desperate for during those times, that was the type of volunteer opportunity I was looking for.
We have been working over the past two years to get students to be more engaged and aware and recently launched our new MIMA Student Scholarship. There is still so much opportunity for growth, but I am excited with the direction we are moving and have learned an exceptional amount from being involved in MIMA.
As part of that work, you/MIMA just unveiled a pretty cool new scholarship program for students. Can you tell us more about that program and how it impacts students looking to learn and grow their digital skill sets?
We continually hear from students that they are not getting what they need for real-world resume building in the classroom and that many are struggling to land internships because they have no real-world experience. We are hoping the scholarship program can help bridge that gap. The program is a case study competition that is very practical, but also includes some challenges that would show a hiring manager that the applicant can think critically about a digital marketing problem. Our goal is to not only award the scholarships but also to connect all applicants with local corporations, agencies, and non-profits that are looking for smart, ambitious interns. The application deadline is March 30, and the finalist will have an opportunity to present their case study to the thought leaders on the MIMA board.
Finally, you're certified in Google Analytics–what's one nugget or feature most people don't know about GA that could really bolster their digital marketing efforts?
I will say, I fell in love with Google Analytics four years ago while attending ConFab. The presenter spoke about page scoring and goal tracking. I went back to my office the next day and started giving each page a score. Obviously, that did not turn out to be super useful, but I knew I had to get certified ASAP. It was definitely a "fail fast" moment.
What we have done lately is set up some Custom Dimensions for our logged in users. This has helped us identify which persons are logging in on specific pages and engaging with our content. We know when someone logs in it is a huge win and a way we can deliver that person the best content; we are therefore trying to increase that number and track what users are doing once they take that action.
We have been using email and social campaigns tracking via unique URLs for a while now, but I believe this is our most beneficial GA report. We test our content as much as possible, and this has helped us set and track clear KPIs for A/B testing. We are no longer looking only at an increase in CTR in an email where we tested a subject line, but drill down to more specific tracking on the web page and setting more specific content goals. I believe Google Analytics is only a good tool if you are clearly defining your goals and reporting back.