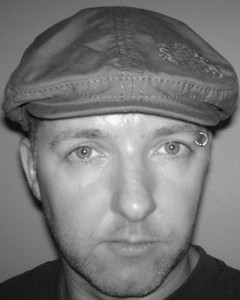 If you engage regularly on Twitter, chances are you know Danny Brown. The ubiqitous founder of the largely popular 12for12K effort, Danny is what I like to call an "uber engager." He's smart. Always open to an engaging–and quippy–conversation. And he's not above chatting with just about anyone. But, in addition to exhibiting key traits of any community manager, Danny's also a savvy PR pro. He runs his own consultancy, which focuses on providing branding and social media services to all kinds of operations from start-ups to Fortune 500 organizations.
I could probably extoll Danny's virtues all day, but instead I'll let him tell his story… 
As many folks on Twitter know, you're the driving force behind the 12for12K effort. To date, what have you learned from this innovative project?
That it's always easier planning something than executing it! It's been a really good learning curve, from a cause marketing perspective, with lots of plus points to take away. Learning what works (one-off events, fun giveaways, community interaction) against what's not been so successful (message formats, physical versus virtual participation, type of fundraising initiative). So it's an ongoing process and one that is constantly evolving. One thing that has been clear from the start is the immense support from both friends and strangers – it's humbling to see.
You're like a walking, breathing case study for not-for-profits around the world. I'm sure many of them would like to know, where does your passion for helping people come from?
Thanks! Though I'm sure people like Beth Kanter and Stacey Monk might be better suited to that role… To be honest, Arik, I think it's just plain old compassion for my fellow human being (and forgive me if that sounds cheesy!). I wrote a blog post at the start of 2009 called Pale Blue Dots that was inspired by a Carl Sagan video. That video (and post) pretty much sums up my "passion", if you like. The fact that I'm in a position to help others just makes it a no-brainer.
One last 12for12K question, what's on tap for the rest of the year? Can you divulge details? Anything in particular you're looking forward to? Are you attending the lavish Masquertweet in New York City later this month?
Unfortunately I won't be going to the Masquertweet event, although I would love to be there – it promises to be quite the show! With regards the rest of the year, I think September promises to be an amazing month. We're combining with Mark Lovett and Doctors Without Borders and have some pretty exciting international events to announce around that. Then November sees us alongside Stacey Monk and her Epic Change team, so much to look forward to.
You're one of the most prolific bloggers online. You post virtually every day. What's your secret? Where do you come up with all these ideas? Who's your muse?
That could just mean I talk more nonsense than anyone else! I love to write, Arik, plain and simple. From junior school to high school and beyond, I've always written something – short stories, poems, songs and now blogs (plus the Community Spirit book I'm working on). So my mind is always ticking over with something. But I take a lot of inspiration from my community – something that's mentioned on Twitter, comments from my readers and other blog posts also inspire me. There are far smarter people than me in the community and I'm happy to learn from them every day.
As a solo PR practitioner, what's one piece of advice you would lend to those out there who may be considering that path?
Build your network first and make sure you can survive without pay for at least six months. Seriously. I don't think I need to offer any current PR practitioner advice on public relations itself, so the main thing is to have a probable client roster already planned, and savings to get you through six months. And don't be afraid to ask for help – you may be great at what you do but someone else is probably greater. You'll be pleasantly surprised at the amount of people that will offer you their advice from personal experience – so ask!
I often refer to you as my "Twitter Jesus." Obviously, I'm having some fun with that reference, but the truth behind it is I trust you implicitly online—without having met once in person. I'm willing to bet I'm not the only one that feels that way about you. As organizations work to build strong communities around their brands, I think they can learn a lot from what you've done. To what do you attribute your success?
I'm just waiting on the Vatican or Church of England hounding me because of you, Arik! That's really kind of you, thank you. I think it just comes down to the word you used – "trust". I've found that the more I've offered of myself, the more open I become and that helps build trust in me from others. I think being human and being yourself goes a long way. I'm not perfect, and I'll criticize myself as often as others will, and I think recognizing – and sharing – your faults goes a long way to humanizing yourself. And I'm genuinely interested in what others have to say. I love conversations and I'll chat with pretty much anyone and everyone, which I think more people and companies need to do.
Here's an example. David Spinks wrote a really nice blog post about me the other day (thanks David!), and one of the things that caught my eye the most was David's description of how he thought I might have viewed him – "a new, hardly 'popular' community member". To me, there's no such thing as a new or popular member of a community. That's not a community; that's a clique. Whether I've just met you or we've known each other for years, we're all part of the same community.
So, I guess my "success", if you like, is the fact that I don't see myself as any better than the next person. I may be more knowledgeable on a certain topic, and that person may know more than me on something else. But better? No. I think that's the key for any brand to remember – you're only as good, or successful, as others allow you to be. Remember that, don't let ego get in the way, and you should be okay!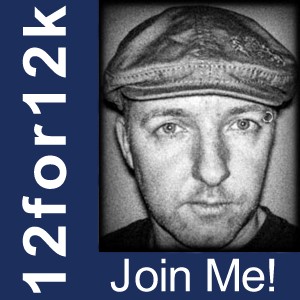 More about Danny Brown 
Danny Brown provides business branding and social media consultancy services to individuals and businesses, from small start-ups to Fortune 500 companies. He is also the founder of the 12for12k Challenge, a charity initiative using social media for good.
You can read more from Danny at his social media pr and marketing blog or connect with him on Twitter.