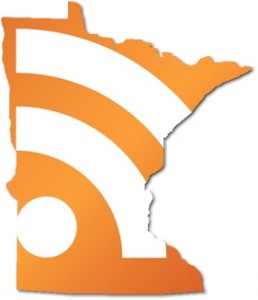 About a month ago, Melissa Berggren and I started formally kicking around the idea of a Minnesota Bloggers Conference. An event that would bring together bloggers from different niches and verticals from across the state.
I'm happy to report we have settled on a date and venue for the event.
We'll hold this first-ever event on Saturday, Sept. 11 at CoCo in downtown St. Paul.
Why September? We thought summer would get a little crammed with summer vacations and weekends at the cabin. But, we still felt Saturday would be the ideal day of the week for most. And, given CoCo's expansive and rustic space (the wireless access didn't hurt either), we knew it would be the perfect venue (big thanks to Don Ball, our partner at Coco).
We're now in process of organizing the conference itself–structure, speakers and sponsors.
If you're interested in those last two items, send me a note at arik (dot) hanson (at) gmail (dot) com with your ideas. We will definitely have more information on sponsorships soon. Remember, our goal isn't to make money (in fact, we really just want to break even). We just want to get this group together and provide learning opportunities for all Minnesota bloggers (and the chance to meet bloggers from different niches).
So, for now, if you're interested, block that date on your calendar. And stay tuned for more information and details soon.