First, I want to say I typically use this blog as a way to write what I think will be interesting for you, the reader. To educate. To inspire. Usually, that's the lens with which I write. But today, I just have to rant. I don't do it that often. Please bear with me.
A little set-up.
A few weeks back, the folks at Cision asked me to lead a webinar this fall (thanks to a nice introduction from Geoff Livingston). After settling on a topic (content strategy/creation), we agreed on a date and Cision recently began promoting it through all their different channels.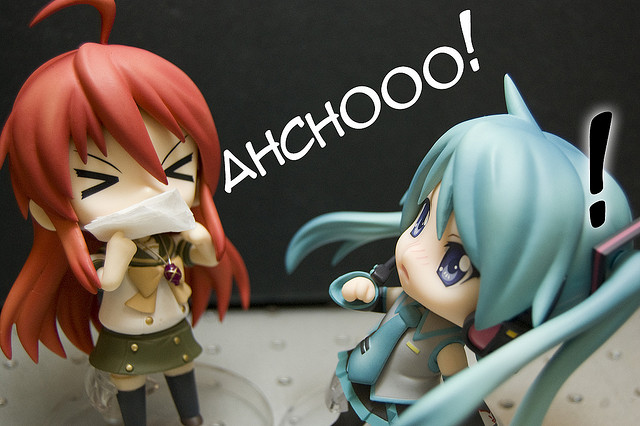 Last week, I see the following email pop up in my inbox from a gentleman who I'm guessing may not be my biggest fan–this email was in response to a promo that he saw in one of the daily HARO emails.
************************************************************
"I'm sure that, at the most, Mr. Hanson is a genius. At the very least, I'm sure that I'll see something I already know a bit differently. Only a fool would pass up an opportunity to listen.
However–and you knew this was coming because the other shoe always drops–it would behoove both Vocus and Mr. Hanson to prioritize demonstrable best practices in the walk, in order to justify the credibility of the talk.
With all due respect and no invoice attached, Mr. Hanson, branding a communications company somewhere between an unfinished sneeze and a Heimlich maneuver hardly instills confidence, especially with all of the branding and domain name tutorials freely available and the fact that documented best practices for positioning and naming a company/brand/service/product have been around since the late 1960s.
Go ahead and dismiss this as crackpot invective and I will send these solutions to the Recycle Bin and take advantage of the 13 November opportunity to listen."
************************************************************
At first, I was upset, I'll admit. But that didn't last too long. Over the years, I've learned to develop a thick skin to these types of barbs. Especially as a blogger and speaker–it kinda comes with the territory when you put yourself out there like this.
So, I'm not upset. No big lingering feelings. But, I did want to take this opportunity to defend myself and talk about the branding issue this gentleman mentions above. Because, I'll be honest, it's not the first time it's come up (and it's one many solos like me face).
It was a purposeful decision I made five years ago when I started my consultancy. The decision was simply this: To promote "Arik Hanson" and not "ACH Communications."
Why? Because I'm really just selling myself. Anyone that's going to hire me for marketing/PR services, is going to hire Arik Hanson, not "ACH Communications."
So, "ACH Communications" is merely a legal entity in a way.
My philosophy: When clients "buy" from a solo consultant like me (and, Mr. Crabby Pants above, that's what I am, a SOLO consultant–not a "communications agency"), they're buying ME–not an agency. If they wanted an agency, they'd hire an agency. Typically, they're looking for a solo consultant. And if they ARE looking for an agency, I've learned (the hard way) to vet those and let 'em go.
So, please tell me why I would use my "agency name" and not fully promote myself, Arik Hanson, at all times?
Especially when everything I do online is under my own name?
Keep in mind, this approach also makes it easier for me to forge and cultivate relationships online via Twitter, Instagram, Facebook and my blog. Relationships which have led directly to business over the years. Multiple times.
Think about "forging a relationship" with "ACH Communications." Don't you want to get to know "ACH Communications?" Wouldn't you want to work with "ACH Communications?" Heck, if I were to do that, I'd probably expect people to describe that agency as a hiemlich maneuver, too!
So, I decided to brand and promote myself. Just me. No agency name. No organizational structure behind me. Just me. And, I don't see that changing anytime soon (I have no aspirations of starting my own agency).
And you know what? That purposeful strategy has worked pretty darn well for me over the last five years. I've had a chance to work for and with some wonderful people. Speak to amazing groups and clients. And I've been lucky enough to do it all on my terms. I do feel pretty lucky.
But, apparently, according to this "fan", I'm doing it all wrong. I should think about re-branding my "communications agency."
And, I should re-evaluate my credibility in the industry.
So, let's recap that credibility for a moment, shall we?
If you do just a little digging on me online, you'll find:
* I've been in the marketing/communications world now for 20-plus years. I've worked on the corporate side, the agency side, the non-profit side, the media side, and now, the solo side. I've seen it all. Literally.
* I'm a PR/marketing solo consultant. That's it. Not an author. Not a circuit speaker (I speak infrequently). Not a "social media guru" (see bullet #1). Not a wannabe anything, really. I'm a husband. A dad. And a consultant. In that order. Period.
* I've worked with some of the biggest clients in the U.S. Walgreens, General Mills, Sleep Number, Walmart, Mall Of America. I'd put my client list up against almost any small to mid-sized agency in Minneapolis. And believe me, those big clients are the first thing other agencies mention, so don't tell me that doesn't matter when it comes to credibility.
* I've won a few industry awards in my day (MN Classics, IABC Bronze Quill Awards). It's been a while, I'll admit, but I don't have the need to submit for awards these days as a solo, so my opportunities are fewer and farther between.
* I've sat on numerous boards, including stints on the PRSA (Minnesota) board, the Winona St. Alumni Board (currently) and the Minnesota Interactive Marketing Association Board (currently).
* I've spoken at numerous industry events including those organized by multiple PRSA chapters (Minnesota, Seattle, Fort Worth), MIMA, BlogWorld, Social Media Breakfast, and a number of other organizations.
* I've been an industry blogger for six-plus years, posting 2-3 times a week EVERY week drawing 15,000-plus visitors per month (on average). I know what you're going to say: "I wouldn't put a ton of stock in this one." Fair enough. But it does show my commitment and writing ability. And, I mean, if we're talking about my credibility as it relates to CONTENT, what better source than a blog the guy's been writing for six-plus years two to three times a week, right?
So, I don't know, would you find this person credible?
Yeah, me neither.
Sounds like more of an #unfinishedsneeze to me… 🙂
PS: I'm totally over this. Now.
photo credit: kodomut via photopin cc