A year ago today was the day I remember this all started feeling very real. The pandemic was real. Lockdowns were happening. Kids were not going to school. And, the future did not look all that good (this was the last pic I have of myself pre-pandemic from our trip to Palm Springs last March).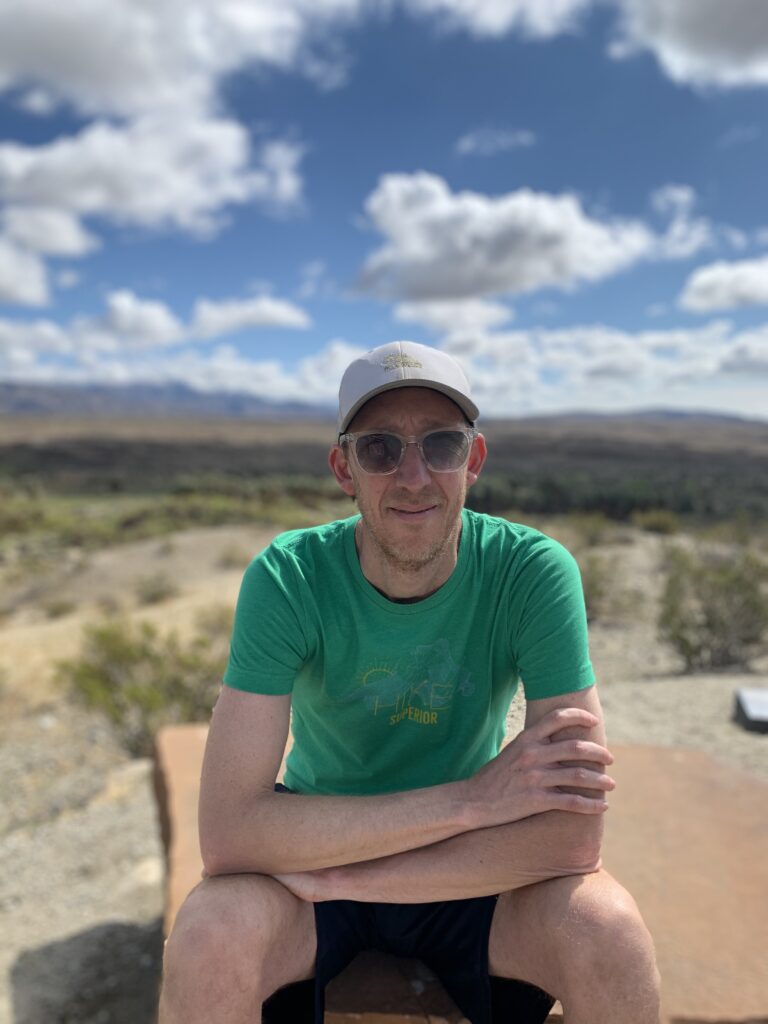 A year later, so much has changed. And, the ups and downs have been aggressive, to say the least. There have been some massive failures and pain points in our lives–but, there have been successes, too.
Lately, despite all the good news in Minnesota and nationally re: the pandemic, I haven't been feeling all that positive. My kids haven't been in school in a year–and it's showing. I'm not going to get into the details, but the pandemic has not been good for teens. Not even a little bit.
And while I'm excited for life to resume some sort of normalcy, I'm also anxious.
Anxious to see people again (will it be weird–yes!).
Anxious to go into a crowded restaurant and eat (also weird).
And, anxious to see what the future of work holds for us all (who knows?).
It's a lot of anxiety. We're all feeling it–again, despite the good news.
So, as I swim in that anxiety, I thought I'd take a look back at the year that was–the crappiest year ever. And, review my failures–and my successes–and think about what I learned. This might be a good exercise for you, too. Mostly because it wasn't all about failures and pain–you probably had more successes than you think! Here's my list:
Failures
#1 – Parenting was rough. Real rough.
I'm not going to get into the details, but parenting teens during a pandemic was, and is, no joke. Teens aren't doing well. Not even a little bit. Some are managing, but many are not. And, their parents (like us) aren't doing well either. This was not a good year to be a parent of a teen (and, that's already a hard enough job).
#2 – Sticking my foot in my mouth–more than once
It was also a tough year to be online. With so many societal and cultural issues hitting all at once, people were–and still are–pretty crispy. I stuck my foot in my mouth many times online the last 12 months. Learned some pretty hard lessons. As always, failure is the best teacher. I've tried to hold on to that.
#3 – Questionable family decisions
Led by my urging our family to ski in -20 degree temps on Lutsen Mountain in mid-February during the coldest cold snap in many years. We survived, but it wasn't my best Dad moment (although it does give us a story to talk about for years to come!)
#4 – Lost my 10-year client in March 2020
That hurt. A lot. Financially–and really, emotionally. I had spent 10 years of my life working with this client–that's a LONG time! So, while I was more than grateful for the opportunities I'd had with this client over those 10 years, I was very sad to see it go. March and April were not my favorite months during this pandemic–as was the case for many of us.
Successes
#1 – Gaining NINE clients!
Yes, I lost my longest-running and biggest client in March 2020, but the rest of the year (and the first three months of 2021) I gained nine new clients! I am so fortunate and so lucky to have these opportunities–but I'm also proud of the hard work I put in to get to this point.
#2 – I learned how to teach remotely on zero notice–and then taught in person in 2021!
Last year right around this time we were coming back from Spring Break in Palm Springs. I remember the day we were coming back, the University of St. Thomas, where I teach, told us we were going remote for a while. I had no idea how to use Zoom or teach from a computer–but I dove right in. And, I figured it out. For my students, I was the only class they had via Zoom that spring semester. Damn proud of that. And, I then decided to teach my social media class in-person starting on Feb. 1, 2021. Again, I'm the only class my kids have in-person this semester. I'm taking a lot of pride in that right now, too.
#3 – Successfully unveiling a new service offering
I structured and offered up my first official "service" in 2021–coaching! I kinda fell into it–and really, it was at the suggestion of an existing client and friend. But, after unveiling it, I quickly gained 2 new coaching clients, and 2 more in 2021. It's a service I plan to keep and promote the rest of 2021 and beyond, depending on how the market reacts.
#4 – Making at least two new really good friends
Networking has certainly taken a hit during the pandemic, but I found creative ways to get around it. I played golf with colleagues. I skied with a couple clients. And, met and got to know two women who will most likely be very good friends for a long time to come (Stacia Nelson and Laura King). Very grateful to meet and work with people like Stacia and Laura. Huge win in 2020-2021.
#5 – I skied 25+times
Yes, Dad fail on the Lutsen trip. But, I also skied more than 25 times in the 2020-2021 winter! That included many trips to Welch Village (which, mind you, is an HOUR away from our home), where we have season passes. Many of those trips were with my son, who's learning to drive. Sometimes those trips were harrowing, but they were always good time spent with him. We had our first ski trip to Giants Ridge over New Year's, which was so fun. And then, as I said above, we went to Lutsen Mountain in mid-Feb. for another trip. Skiing undoubtedly saved my sanity this winter.
#6 – I golfed 40+ times
If skiing saved my sanity this winter, golf saved it last summer. I played more golf in the summer of 2020 than I had since my son was born 16 years ago. It was tremendous. I played with friends. I played with my son a number of times. I played with my parents a few times. And, it was capped off with a wonderful trip to Sand Valley in Oct. with my brother and his friends where I played some of my best golf of the season.
Those were my failures and successes of the pandemic year of 2020. What about you? What were some of your biggest wins–and losses–of the previous, craptastic year?