The following is a guest post from Laura Fitzpatrick, junior strategist at OLSON, about her experience wearing Google Glass during a recent weekend. Laura was one of the select number of folks who were awarded a pair of Glass (is that how you say it?) earlier this summer. This is her story.
It's been a few weeks since my journey to the Google HQ in Mountain View, California where I was trained on Google Glass and given a tour of the campus. Since my journey I've had an even more enjoyable experience sporting the Glass in public to understand peoples' perceptions and reactions to the new technology.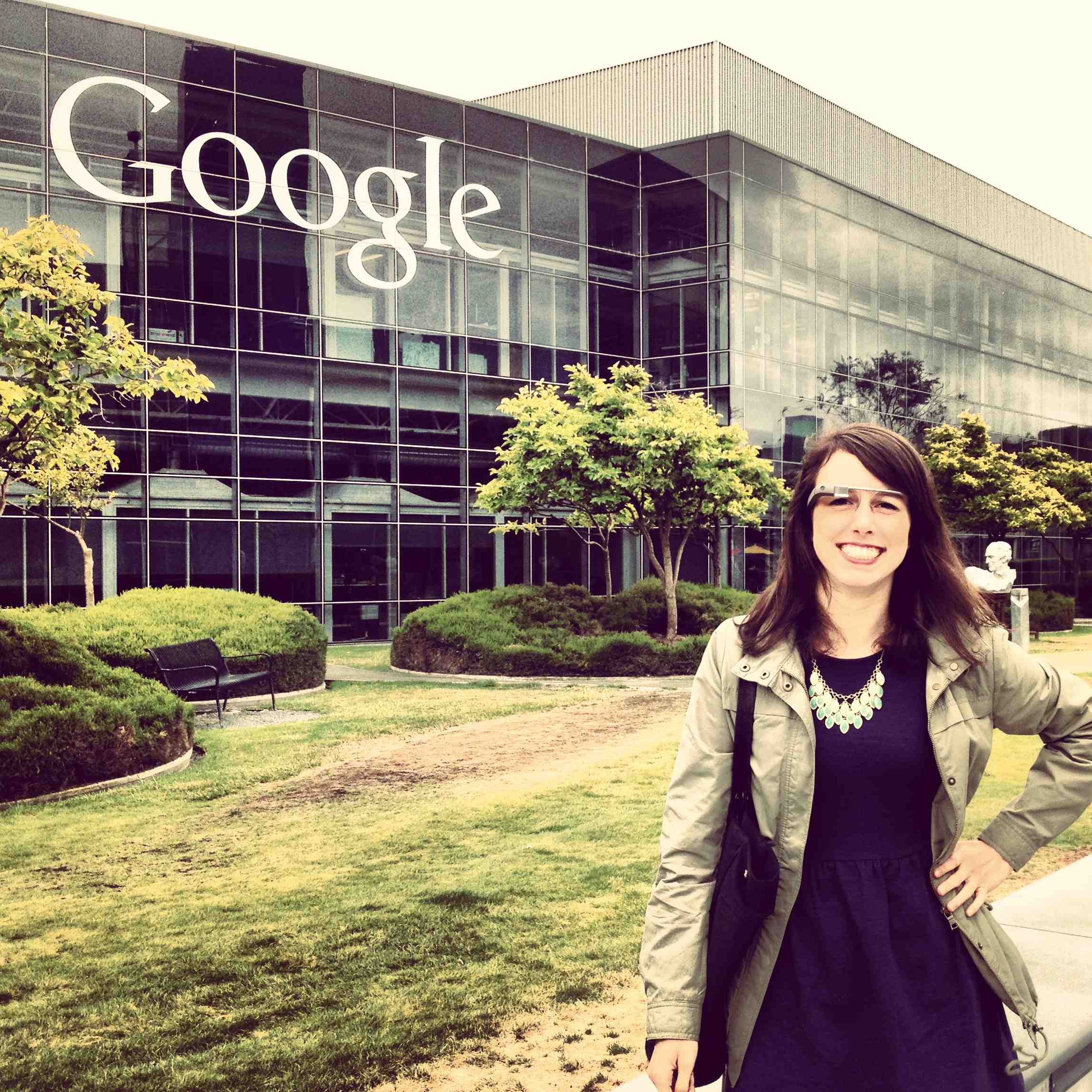 During a recent weekend I challenged myself to spend a full day with the Glass on. Glass has the ability to video-record 90-minute sequences at a time so naturally all of my interactions have been captured and will be posted soon.
In the meantime I thought I'd share with you what I learned about Glass from a day in the life.
It is a challenge to keep Glass on at all times, even just for a day. 
Unless you have a task to complete, a picture to take, or a phone call, there's really no reason to keep it on your face. Although its design doesn't necessarily distract one when it's on and not operating, it certainly distracts others. Glass will have to learn to find the optimal amount of intrusiveness to be successful. No one says, "I wish I checked my cell phone more" so this product will stretch us to the limit of how many updates we can handle. If you watch Google's latest video highlighting the future plans for Glass it appears that they truly plan to for us to walk around like non-stop notification robots. See below:
Prepare for laughs, finger pointing, and questions.
When one appears to be speaking to oneself, one is not shocked when one receives looks of judgment. There's a difference between novelty and innovation, right now glass is the former, but trying to achieve the latter. From the countless whispers and mocking laughter I received from my day being a Glasshead I can guarantee you that when Glass goes on sale to the public we will not all be running to get it. To be a successful innovative product Glass will have to solve a greater problem than simply a hands free computer/phone.
When using Glass and walking, take caution.
Enough said.
It's easy to over share.
Face it, we already share way too much of our lives. In this "fear of missing documentation" kind of society we can't help but always have our phone ready to tweet out a quote, snap an Instagram, or shoot a Vine. It's almost as though, if we don't capture it, it didn't happen. Glass only perpetuates this notion of capturing and sharing to our social networks. However, if we're doing it anyway and having to reach for our phones to catch the baby's first steps or quickly get a picture of the celebrity walking by us at the mall, it is much easier to do with the always-ready Glass.
Although I don't think this technology will innovate society or fulfill a universal consumer need, I do believe there is a place where Glass can make an impact.
Language Translation
The voice command on Glass is superb. If Google can develop an application to process a conversation, translate, and then verbally teach as well as visually display phrases in different languages there could be huge potential for this technology to break into the travel industry. Plus, Glass already has the capability to capture amazing video and photography, which would also prompt travelers to invest in Glass.
Shopping
Imagine going shopping with a price comparison app that brings up deals upon glancing at products. Picture in-store maps allowing you to quickly navigate through malls and stores. As a shopping enthusiast, these tools would be motivation enough for me to want to throw on the nerd wear.
Augmented Reality
Obviously this is where Glass holds incredible potential. Apps are already being developed for this concept to be executed via our phones. Glass would only assist in pushing what augmented reality could achieve. Architects could put glass on and see their drawings pop up in a modified reality. Design, advertisements, movies would start to utilize 3-D elements to engage our eyes beyond the 2-D world.
Google has a long way to go if they plan to redefine human interaction with technology beyond smart phones. Thus far the company has had arguably one of the most fascinating product launches ever. How many brands could get consumers to apply for the chance to purchase one of their products in beta? Hopefully the Project Glass Explorers' Program will give Google the information they need to beat "the Segway problem" and make Glass succeed as more than a status symbol.