An interesting post titled "No, Organic Content Isn't Dead. It Just Has a New Purpose" on LinkedIn got me thinking recently. We've heard so much recently about organic social being completely dead, with huge drops in organic engagement. We're constantly told that social media is now a pay-for-play environment. And, if you don't want to play, you my as well not play at all.
That's the reality of social media marketing in 2017.
Or, is it?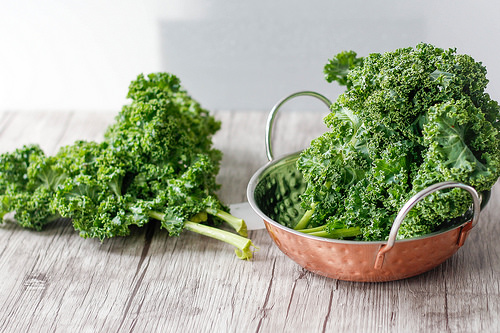 In the last couple weeks, I've noticed a few stories in my feeds talking about an earned and organic social media comeback.
First, I read this MarketingLand story on Facebook Stories and how more brands may start experimenting with these "stories" as a way to recoup lost organic engagement in the newsfeed. Interesting.
Then, I listened to Greg Swan talk about the organic content comeback at our first sparked social media training program last weekend.
Then, I started to consider the following:
Instagram Stories. Organic content 101! There is no algorithm to Instagram Stories (yet). It's all orgnanic. And, increasingly, brands are seeing big engagement numbers here.
Facebook Live video. With video getting more placement in the Facebook newsfeed (especially LIVE video), you're starting to see more of this show up. Again, organically.
LinkedIn video. Again, the algorithm may be prioritizing these videos in an attempt to promote usage of LinkedIn's new video feature. Opportunity for brands!
You know what, maybe they're right. Maybe organic isn't dead. Maybe organic IS making a comeback!
I thought about my client's recent post on LinkedIn about their big move to downtown Minneapolis. Completely organic.
I thought about another client's work on Instagram and how we don't see huge numbers there, and that's OK, because we're using it as more of a searchable outpost for job seekers.
I thought about another client who told me "organic isn't dead yet" months ago, and said they're OK with lower engagement numbers because they're after a very niche audience on Facebook.
My take on all this: There are definitely opportunities out there right now for good organic reach on many different social media platforms. BUT, it depends on your goal. If your goal is massive reach and big engagement numbers, paid social is still going to be the best way to do that.
But, if you're not as concerned with gaudy numbers, and you're after more specific customers, the search and discovery angle to organic discussion makes a lot of sense.
Think about the types of content you promote via paid social. Offers, sales, product features and benefits. Basically, advertising 101.
Now, think about the kinds of content you would post organically via social media channels. More how-to posts. More education-focused content. More customer stories and testimonials.
Both work–but in different ways.
What's more, the organic opportunities with video, live video and stories are there right now. But, what about a year from now? Won't those options be monetized and prioritized in the newsfeed just like photo-based content is now? I'm guessing yes.
Now, that doesn't mean there's not credence to the "organic isn't dead" discussion. It just means, in my opinion, it's not an all-or-nothing discussion.
Organic isn't dead. There are uses for organic content.
But, paid social isn't over-rated either. It's highly cost-effective. It drives traffic. It can even drive conversions. It delivers business value.
I guess the moral to this story is: all the talk about organic being dead is a little over-blown. Sure, organic social isn't going to splash the way it once did. Expectations have been adjusted. But, there is certainly room for it in your overall social media approach and strategy.
photo credit: wuestenigel Kale in a Copper Bowl via photopin (license)