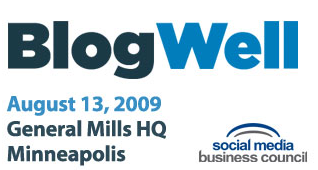 Wanted to loop back briefly on a post I made last week about asking folks to fund my way to BlogWell on Aug. 13 in exchange for a short, boot-camp-type session that could help an organization get smarter about their social media use.
I'm pleased to say Bellmont Partners and Rumpza Consulting stepped up and are sending me to the event next week. 
I want to thank Brian Bellmont, Jennifer Bellmont, Shelli Lissick and Bob Rumpza for their support. And, I'm happy to say we've already set up a date to hold the boot camp later this month. Like I said in the initial post–a "win-win" for both sides.
Look for interviews, tweets and probably a blog post or two from BlogWell next Thursday.