Look, I'm comfortable in my current position as an independent consultant. In fact, I'm thrilled I get to do this job day-in and day-out. I'll do it as long as my clients let me.
But, from time to time, I've given thought to what it would be like to take one of these lead social/digital roles you see around the Twin Cities and start (or revamp) a digital team from the ground up.
It's a fun thing to dream about (although again, to be absolutely clear, I have NO intention of pursuing this!).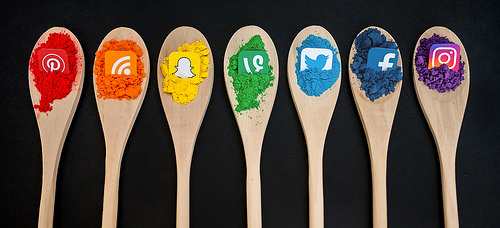 And, I think it's a good topic to discuss, because I don't think there's a right or wrong answer. And, I think a lot of companies struggle with how, exactly, to do this.
So, here's my thinking, from an independent consultant, mind you 🙂
Step One: Hire a strategist that's way smarter than me.
I don't have a ton of experience managing large teams, but one concept I know I'd embrace if I went down this road is this: I'd always hire people smarter than me for key positions. I've never been one to worry about my job (which is what people often worry about in situations like this). I actually take the opposite stance–I think smart people will make us all look better. So, I would hire a really, really, really smart strategist and build around that person.
Step Two: Over-pay for an above-average content producer
After working with large companies across the Twin Cities for the last seven-plus years, I've seen the importance of having content talent in-house. I know that may not be the smartest thing for a consultant who makes his living off content development to say. But, it's true. Content producers benefit by sitting in a chair within an organization. Sure, you *could* outsource those roles–and many companies do. But, I just think it makes more sense to have them in-house. And, I'd be more than happy to over-pay for this role, because I think it's that key to success.
Step Three: Find a solid community manager–but don't overspend
I'd want all community management in-house, too. All of it. But, unlike the content role, I wouldn't over-pay for this. It's a more commoditized skill set. And, it certainly doesn't command a higher salary. I recognize community management is a key piece of the team, but I also know there's a LOT of people out there that can do this job effectively (unlike the content roles).
Step Four: Find a social designer/video producer
Here's where I'd get greedy. We would need a social/digital designer on the team. Key role in today's visual-first environment. But, I would also want that designer to have video know-how. They don't have to be a video expert. I'm not talking about someone with 20 years of experience. But, I want someone who has design chops–but also knows a little about iMovie. I would seek a hybrid here. I know it would be hard to find this person, but I would also be willing to train someone up here.
Step Five: Outsource media buying
Could be controversial, but I'd outsource media buying. Why? Because the skill set is so new, it's going to be awfully tough to find. The agencies have more "talent" in this area right now. And, I bet if you looked hard enough, you could find a solo who specializes (even a little) in paid social and digital advertising. I think hiring for this role would just be too tough right now–as in, I think you'd be likely to have a revolving door of people looking to learn on your dime. No thank you.
Step Six: Find and develop analytics talent
Another tough role to find right now–but they are out there. And, I'd actually go into this hire with the full expectation that I'd want to (and in many cases, need to) coach this person up a bit. I'd work directly with this person to do that–and probably pull the strategist in, too. I'd look for learning opportunities outside the organization (like Minneanalytics). I'd look to pair him/her with an analytics mentor outside the organization. I'd make this a priority, because this would be a key role on the team.
Step Seven: Outsource the niche areas
Podcasting or audio help? Outsource it. Influencer outreach campaigns? Outsource it. Big ideas for our social campaigns in the coming year? Outsource it (here's where I'd use agency brainpower). My theory is simple: Invest in the primary digital areas and nurture home-grown talent. Outsource niche and hard-to-find talent areas.
Photo Credit: HTSABO